Medium gold color; Pale gold color; apple, honey, toasted almonds, bread yeast on the nose; yellow apple, honey, lemon on the palate.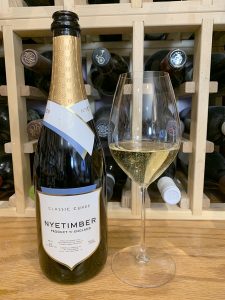 Brut; superb acidity (3.0 pH); very fine bubbles. Creamy, elegant, joyful experience. This delivers more charming deliciousness than serious complexity. The chardonnay especially comes across as bright and fresh.
This is the flagship of the entire English wine industry. More than 30 years ago, Nyetimber became the first English winery to make sparkling with the classic grapes. This is 62% chardonnay, 30% pinot noir, 8% pinot Meunier—all estate grown fruit. At 438 acres, Nyetimber is the largest vineyard in the U.K. Whatever preconceptions you may have about vines grown and wine made in England, this will dispel the negative ones.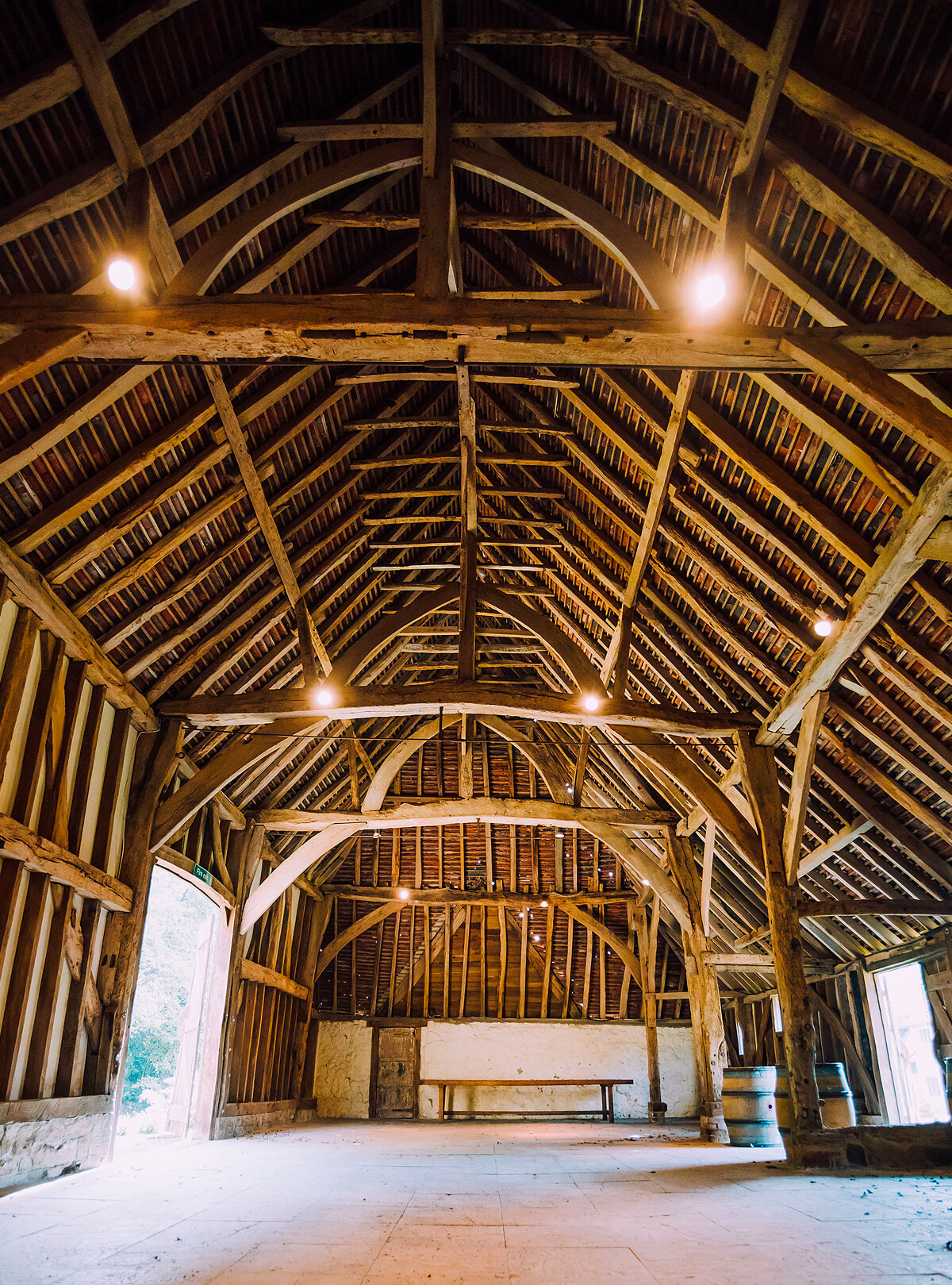 All Nyetimber bottles bear a code on the back label you can enter at the winery's website for detailed information. This bottle was bottled in March 2016, riddled in March 2020, and disgorged in August 2020. As a non-vintage wine (they call it MV for multi vintages), it is a blend of vintages. In this case, 80% from 2015, 9% from 2014, 3% from 2013, 3% from 2011, and 5% from 2009.
This is the second iteration of Nyetimber I have reviewed. The previous bottle was from the year before. As you expect from quality MV (or NV) sparkling/Champagne, there is delicious consistency. You know what you are getting from Nyetimber, and what you are getting is world-class bubbly at an affordable price.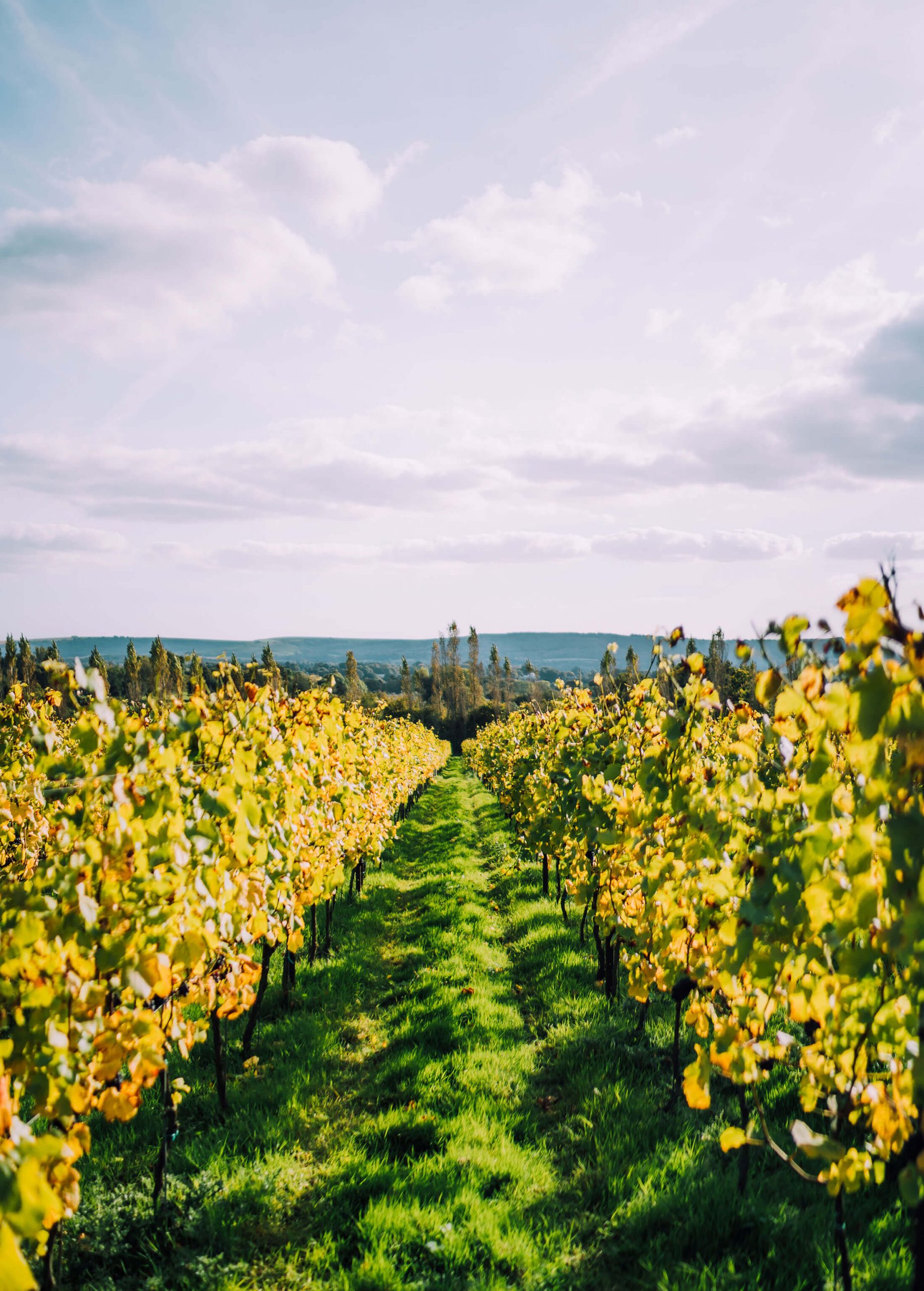 The website notes: "Our vineyards share similar characteristics with the best sparkling wine vineyards in the world. Greensand and chalk soils allow our vines, in each of our separate sites, to flourish across the south of England. The climate here allows for the slow ripening of our grapes, allowing us to achieve the optimum levels of ripeness and acidity, as well as the complexity and finesse for which our exquisite wines are renowned."
The website further tells its story: "The Nyetimber estate counts three major milestones in its history. Its earliest beginnings saw it named in the Domesday Book in 1086, almost 1,000 years ago, when the peaceful valley of Nitimbreha made its first appearance in recorded history. (It's believed Nitimbreha refers to a newly timbered house or perhaps a small timber plantation.) The second milestone was the planting of the first vines, almost 900 years later, in 1988, when the holy trinity of sparkling wine grapes – Chardonnay, Pinot Noir and Pinot Meunier – found a new home in the lee of the South Downs.
"And thirdly, Eric Heerema became the Owner and Custodian of Nyetimber in 2006, believing that the estate, with its ideal soil and location, had yet to achieve its full potential. Eric recruited Head Winemaker Cherie Spriggs and Winemaker Brad Greatrix, who both shared his vision of crafting the finest English sparkling wines. And since then, Nyetimber wines have gone on to achieve global acclaim, winning international awards and blind-tasting competitions, as well as being recognised by some of the world's most celebrated wine experts."
Nyetimber Classic Cuvee Sparkling, Product of England MV is superb sparkling period, not merely superb sparkling for an English sparkling. Classic grapes, clean, creamy, tasty sparkling. Enjoy it as aperitif or toasting wine. As sparklings goes, pair with almost anything—from popcorn to cordon bleu fare. $46-60