Deep garnet color; hickory, raspberry, blackberry, blueberry, delicately floral on the nose; blackberry, blueberry, raspberry, peach jam on the palate.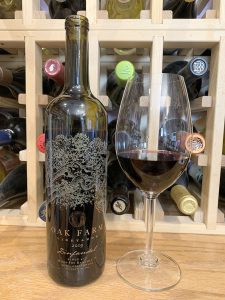 Dry; smooth, soft in the mouth; easy-going tannins and acidity (3.63 pH). Small oak influence—only 20% new French oak, the remainder matured in neutral oak. Balanced. This is kinder, gentler, almost shy version of zinfandel—characteristic of truly old vine Lodi zins. Not jammy. Relatively tame alcohol—for a zin—14.5% ABV.
The website notes about the special source of the grapes: "Block 417 was the first vineyard in Lodi to be Lodi Rules Certified (2005) and Historical Vineyard Certified. These head trained, own-rooted vines were planted in 1945. The block is 14.88 acres, vines are spaced out at a 10×10 spacing for a total of approximately 6,472 vines. Soil is a fine Tokay sandy loam. Production averages around 3.5 tons to the acre per year."
This effort reflects the counter-intuitive experience of sipping old vine wines. You might expect concentration, intensity, power. That typically is not the case, and certainly not here. Old vine wines usually are delicate, restrained, even shy on aromas and tastes. Also, the profile usually is unique to that vineyard, even if only subtle.

Family-owned Oak Farm Vineyards are located in Lodi, CA. William DeVries and his wife, Cornelia Crowe, purchased the land in 1860. The property was then called "Elkhorn Township." The DeVries raised wheat and cattle and built a colonial-style home in 1876 that is part of the winery grounds today. The DeVries family loved trees and planted and guarded oaks throughout the property that are distinctive elements of the site.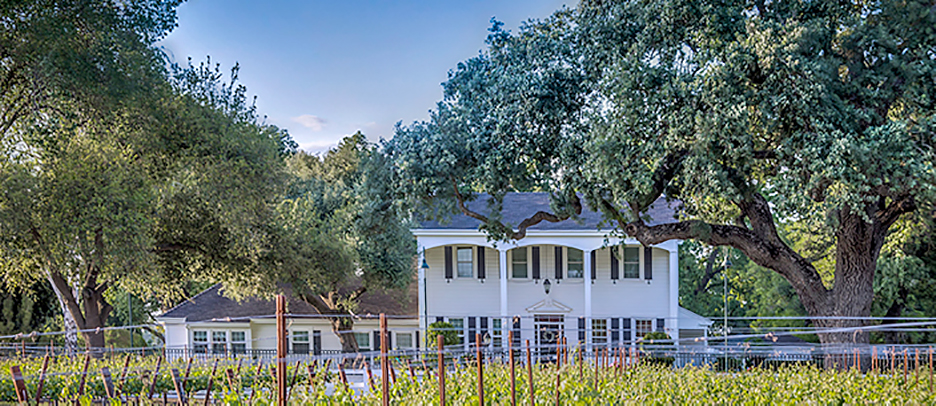 The Panella family arrived in the region in 1936 and purchased Oak Farm in 2004. A third-generation farmer, Dan Panella began replanting the property's 60 acres of vineyards in 2012. The website notes: "Today, Oak Farm Vineyards offers a wine tasting experience that is without equal in the Lodi appellation. Our tasting room sits amid a 70-acre oasis of lush vines and majestic century old oaks. The property also hosts out of town travelers at Annadan suites, our beautiful vacation rental located within walking distance of the tasting room."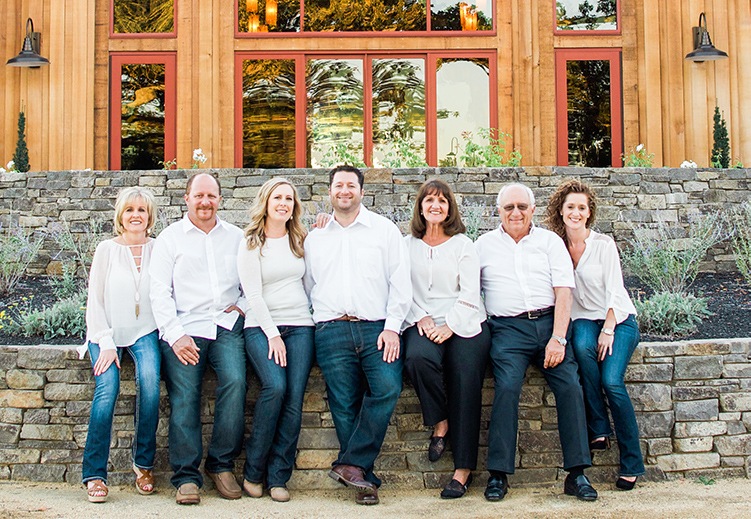 Oak Farm Vineyards Zinfandel Block 417 Mohr-Fry Ranches, Lodi 2019 is refined, palate-pleasing, old vine experience. Restrained alcohol and oak. Just enough acidity to bind it all together. Juice came from vines that have been working for three-quarters of a century. Oak Farm knows what they are doing. Pair with meat—leg of lamb and rack of lamb, slow-cooked brisket, barbecue pork ribs; gourmet burgers; chili dishes; barbecue or grilled chicken; sausage gumbo; rich cheeses—blue, stilton, cheddar, aged gruyere and others. $25-30