Pale copper color; strawberry, raspberry, grapefruit rind on the nose; raspberry, strawberry, red grapefruit, citrus on the palate.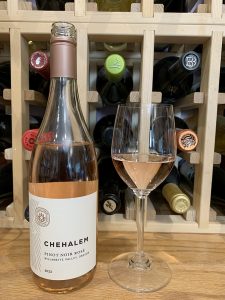 Dry; smooth and delicious on the mouth with intriguing bite of red grapefruit on the finish. Most rosés are wondrously simple, fun, delicious drinkers that are excellent with almost any food. This qualifies, but has some reasons for additional reflection because it delivers some depth and complexity—for a rosé, sure—but still. This is another reason you should consider three categories of wine—red, rosé, white. And, oh, I could easily postulate those categories can be multi-divided. Wine is complex in so many ways.
Light, bright delicious. Light body. No tannins—almost all finished in stainless steel, 5% finished in concrete eggs, 12% in neutral French oak barrels. Very nice and appropriate acidity (3.32 pH). Classic pinot noir rosé—100% pinot— checks off all the boxes and emphatically why you should put this wine in your wine refrigerator, and not just for using on fainting neophytes you are trying to seduce into enjoying wine (all with the best moral intentions, of course). But just because this is very nice wine for the occasion. 12.5% ABV
Grapes for this effort come from the Corral Creek vineyard, 30 minutes from downtown Portland. Grapes grown on the renowned Scott Henry trellising system, an interesting "way into the weeds" note. The vineyard is one of the most photographed vineyards in Oregon. It houses the solar installation, the raptor perches, and eco-zone set-asides.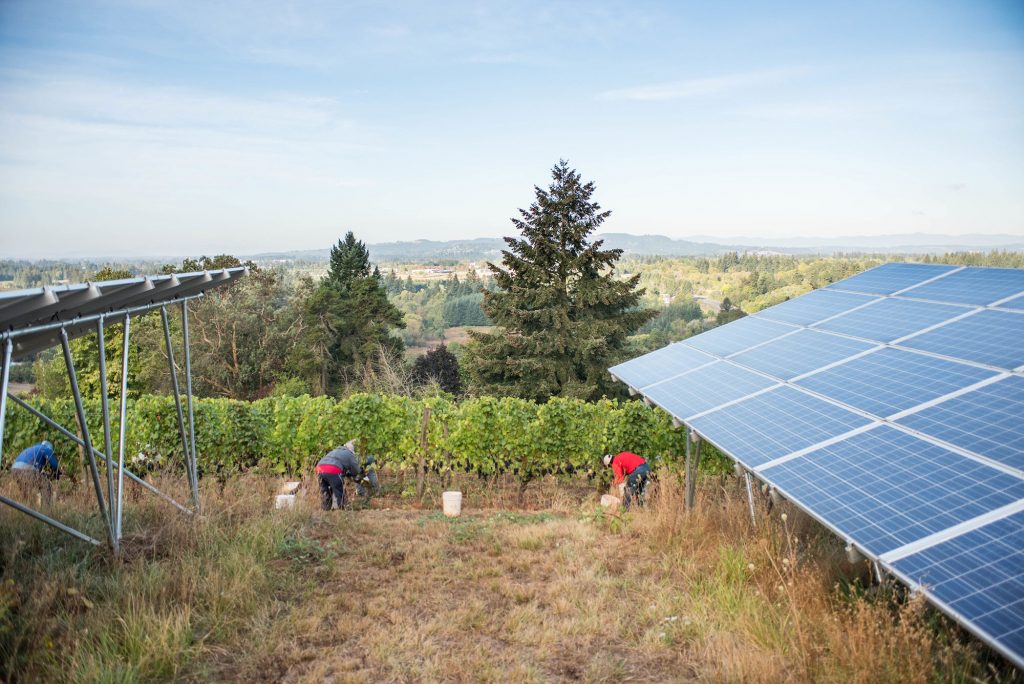 The vineyards and winery were LIVE certified in 2008. LIVE certification acknowledges socially responsible winegrowing and winemaking in the Pacific Northwest. Chehalem earned B Corp Certification in 2018—B Corp determines companies ensure they meet the highest standards of social and environmental performance.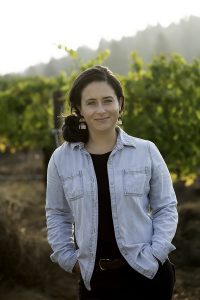 Katie Santora is the winemaker. She worked as the assistant winemaker at Chehalem beginning in 2012. Santora earned her degree at UC Davis majoring in enology and viticulture. Her admirable philosophy is minimal processing, allowing the fruit to speak for itself.
I will take this opportunity to assert again: rosé (and this pour qualifies) is poised to be—many would claim already is—the next big thing in wine. It serves many purposes. It almost always fresh, affordable, fun, delicious. And can be enjoyed even by people who, sadly, claim they are not into wine. Reasons:
First, rosé pleasures many layers of wine drinkers. Even monster red aficionados can enjoy this when they admirably step back from their florid testosterone selves and just—for a moment—enjoyed delicious and refined. Especially if their inflamed testosterone level is focused on prey.
Second, for winemakers, this is a complete winner because they can grow it one year and sell the next or the next year (if they want to evoke "complexity" comments from sometimes obnoxious oenophiles like me). No need for multi-year languishing (err, developing) in expensive barrels. This is larruping good right now, pull that cork (or twist that cap) immediately.
Third, rosé almost always offers an extreme QPR—quality for price—play. What is not to like about that? C'mon.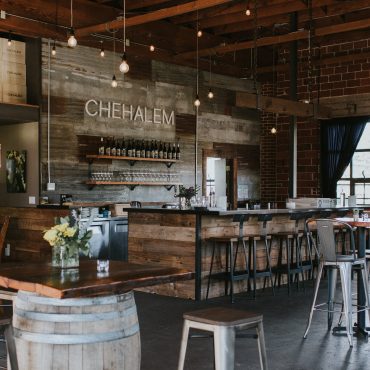 Chehalem Pinot Noir Rosé, Willamette Valley 2022 is another reason to consider rosé as an everyday or special occasion wine. Demure, understated, certainly in initial attack, but as you sip it presents levels of lovely and complexity. Like a beautiful woman or handsome man who is more than the first impression. Pair with rich fish; fish risotto; sushi; shellfish; appetizers and snacks; works as an aperitif. Cheese—goat cheese; feta, halloumi, mozzarella, cheddar, baby swiss, burrata, humbolt fog. $20-28
Nice videos tell Chehalem story (scroll to the bottom of the page)