Deep purple-black color; dark fruits, blackberry, strawberry, meat, cinnamon, cedar, eucalyptus on the nose; blackberry, plum, raspberry, caramel, pepper, smoke, minerality on the palate.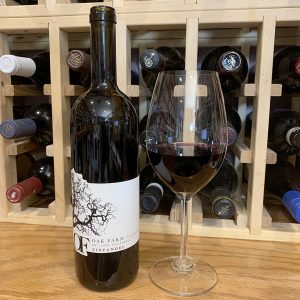 Dry; rich and bold with enough tannins to give a bit of grip and character. Mild acidity (3.79 pH), as you expect from zin. Smooth. Full body. Faint hint of jammy thanks to ripe fruit flavors. Limited oak influence. Aged nine months in 28% new French and American oak, balance in neutral oak. Blend of 90% zinfandel from four Lodi vineyards—44% from Hohenrieder vineyard planted in 1964—and 10% petite sirah. The petite sirah intensifies the color—the wine is almost black—and petite sirah contributes structure notes; 15% ABV.
Family-owned Oak Farm Vineyards are located in Lodi, CA. William DeVries and his wife, Cornelia Crowe, purchased the land in 1860. The property was called "Elkhorn Township." The DeVries raised wheat and cattle and built a colonial-style home in 1876 that is part of the winery grounds today. The DeVries family loved trees and planted and guarded oaks throughout the property that are distinctive elements of the site today.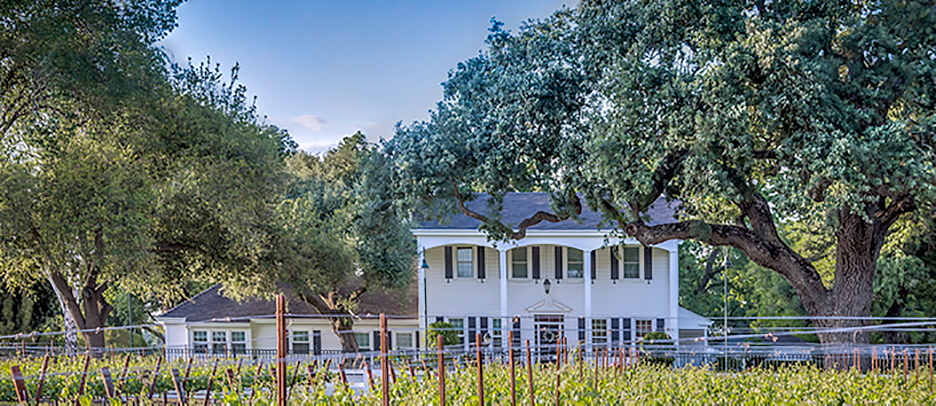 The Panella family arrived in the region in 1936. They purchased Oak Farm in 2004. A third-generation farmer, Dan Panella began replanting the property's 60 acres of vineyards in 2012. The website notes: "Today, Oak Farm Vineyards offers a wine tasting experience that is without equal in the Lodi appellation. Our tasting room sits amid a 70-acre oasis of lush vines and majestic century old oaks. The property also hosts out of town travelers at Annadan suites, our beautiful vacation rental located within walking distance of the tasting room."
Oak Farm Vineyards Zinfandel, Lodi 2017 is solid, tasty Lodi zin that avoids ultra-jammy that hot terroir Lodi sometimes delivers. Stock in your rack for those times you want a yummy, easy drinking zin. Who does not want those times? Pair with meat—barbecue pork ribs, leg of lamb and rack of lamb, slow-cooked brisket; gourmet burgers; chili dishes; barbecue or grilled chicken; sausage gumbo; rich cheeses—blue, stilton, cheddar, aged gruyere and others. $24-25