Deep ruby color; cherry, raspberry, blackberry, strawberry, cassis on subdued nose; black cherry, blackcurrant, red plum, raspberry, baking spice, licorice, white pepper, mint on the palate.
Dry; reserved tannin for a cab; medium acidity; mint and licorice on the mid-palate and finish is intriguing. The negatives are meaty flavors and somewhat flabby because of the meek acidity. There is almost no oak—aged 80% in stainless steel, 20% in three-year-old oak barrels and only for four-to-six months. 100% organic cab grapes from the estate vineyards in the Maipo Valley of Chile. Blend of 85% cabernet sauvignon, 10% tintorera, 5% syrah.
This is perplexing wine. Some critics panned it, some thought it had merit. I fall in the middle. For its price, it is a thoroughly drinkable wine. It is not a wow wine, but it is by no means dreadful. Because of its muted tannin, acidity, and faint oak it struggles for character, but I can easily imagine someone put off by monster cabs enjoying this for the cab fruit play.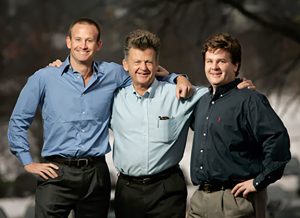 The operation is the dream of a Norweigian ship magnate Dan Odfjell. The website explains: "Over 25 years ago, the pioneering Norwegian Armador, (ship owner) Dan Odfjell discovered and felt in love with a small corner of the famous Maipo Valley, Chile. Born of rain in Bergen, Norway, he could not resist the attraction of the austral sun in this Virgilian setting. Today, the business is led by Dan's sons, Laurence and Dan Jr., who actively participate in the promotion of the vineyard's wines in international markets and are also part of the board of directors for Odfjell Vineyards S.A." The winery emphasizes sustainable agriculture.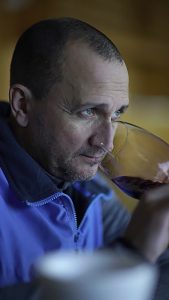 Arnaud Hereu is the winemaker at Odfjell Armador. Not only is he in charge of Odfjell Armador, he also is active in the "Programa de Viñas" (Vineyards Program) of the Institute of Agricultural Development (Indap) that supports small farmers in the dry coastal area of Lolol, in the Colchagua Valley, seeking to improve the quality of their wines. In recent competition, the wine from a producer aided by Hereu was awarded the top prize in the "peasant wines" category.
Odfjell Armador Cabernet Sauvignon 2016 is a challenging wine, not your usual run-of-the-mill value cab. Tannins are tame and acidity could be better, but the wine has surprising complexity for a pour at this price point. Given the value proposition, it is well worth a try to see if you like it. Pair with beef; port wine braised beef short ribs; simple meatballs; poultry, including rotisserie chicken and roast duck; venison cheeks; lamb; vegetables like braised red cabbage or arugula and trevisana salad with beef tagliata. $12