Although rare at my house, sometimes a bottle of wine is not finished at the finish of the night. How long will it remain drinkable?
Most still wines can remain drinkable for two to five days or more depending on the style of wine. In all wines, replace the cork. Red wines will last for two to five days if stored in a cool, dark space. White and rosé wines will last three to five days when stored in a refrigerator; lighter whites and lighter rosés may last a week.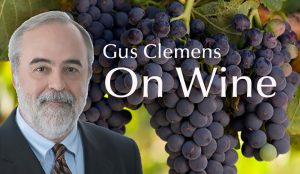 Champagne and other traditional method wines may last up the five days when sealed with a cork—it is unlikely you can reseal with the original mushroom cork. Store as cold as possible but do not freeze. The wine will grow flatter, but can still can be a tasty white wine. Putting a spoon handle down in the bottle to help preserve the fizz is a myth and, in fact, will hasten the deterioration of the wine.
Prosecco and other sparkling wines made using tank or Charmat system will only last a day or two after opening.
Fortified wines—porto, cherry, Madeira—are the champions of opened-bottle endurance. When re-corked and stored in a cool, dark place they can last a month or more. If re-corked and stored in a refrigerator, the wine can last for several months.
You also can use leftover wine in cooking, most wines will enhance a sauce or casserole. Most often you reduce the wine—heat it to concentrate the flavors. Reduction will lessen the alcohol, but not eliminate all of it. Caveat: if the wine is left over because no one liked it, pour it down the drain. You won't like it any better in food.
Tasting notes:
• Bonterra Merlot 2015: If you enjoy mellow wines with restrained tannins, rich black fruits, and a hint of chocolate, this wine is for you. $14-15 Link to my review
• Yamhill Valley Vineyards Estate Pinot Noir 2015: Splendid example of lighter, ethereal pinot noirs Oregon's Willamette Valley can produce. Well-behaved tannins, marvelous acidity. $20-22 Link to my review
• Provenance Vineyards Chardonnay Carneros 2016: Dialed-back acidity with full body and nice fruit and silky mouthfeel. $26-30 Link to my review
• Chateau Montelena Cabernet Sauvignon Calistoga The Montelena Estate 2013: Great, delicious fruit through a satisfyingly long finish. Elegant, savory, seamless texture, marvelous complexity. $125-160 Link to my review
Last round: When you give up wine, you don't actually live longer, it just seems longer.