Medium ruby color; blackberry, plum, red fruit on the nose; blackberry, boysenberry, black cherry, plum, raspberry, black olive, bramble on the palate.
Dry; interesting integration of grapes—58% mourvèdre, 36% syrah, 6% grenache. In a Rhône GSM you would expect the percentages to be reversed. Medium-full body, some tannic bite, a bit rustic; 14 months in French and American oak give the wood a presence, but it is happily in the background. Becomes noticeably smoother with better complexity and depth after decanting.
The 2015 vintage was challenging for Pedernales Cellars. Spring hailstorms reduced yield on the Kuhlken estate vineyard; other grapes for this came from the Stout Vineyards near Blanco and the Bingham Vineyards and Reddy Vineyards on the Texas High Plains near Lubbock and Brownfield, making this a true Texas wine made with 100% Texas-grown fruit.
Pedernales Cellars is a premier Texas maker with admirable commitment to sustainable viticulture and ecological reverence. The sixth generation Texans who own and run the operation have particular focus on tempranillo and viognier—grapes that appear destined to be signature Texas varieties. Larry and Jeanine Kuhlken started the Kuhlken Vineyards in the Texas Hill Country in 1995. Over time, the Kuhlken vineyards were producing high quality fruit with bold, intense flavors.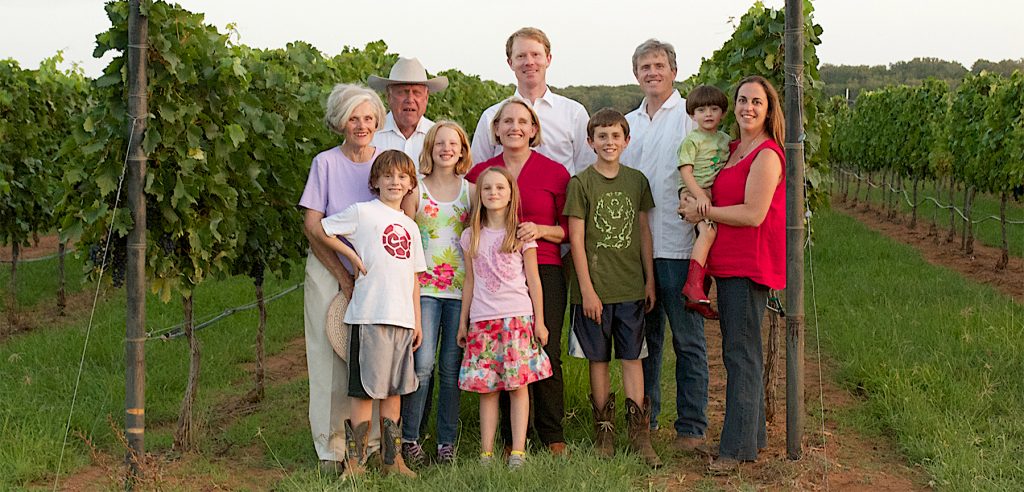 In 2005, Larry and Jeanine's children, David and Julie and their spouses Heather Kuhlken and Fredrik Osterberg, began plans for Pedernales Cellars. They imagined a boutique winery focused on handcrafted, small-lot Spanish and Rhône-style wines. Sustainability is a particular focus—their cellar and case storage facility is cooled by a geothermal system that cuts energy consumption by half. By-products of winemaking are composted. Barrels are "re-coopered" (refurbished). Ground cover helps reduce water use, and brush clearing helps re-establish seeps and springs. Local species of insect eaters—particularly Purple Martins—help control vineyard pests.
Today's winery remains a family affair with David Kuhlken the winemaker, Fredrik Osterberg as president, and Julie in charge of design and marketing. Larry and Jeanine continue to oversee the vineyards. Heather is a freelance photographer to who provides photographic art at the winery and tasting room. Pedernales Cellars draws its name from the Pedernales River; "pedernales" is Spanish for "flint." Further inspiration came when David found a flint projectile point in the vineyard and Fredrik found a flint ax on the winery site.
Pedernales Cellars Texas GSM Mélange 2015 is a bold, black-fruit-dominated wine with earthiness and some attitude; significantly benefits from decanting. It is a Texas GSM and different than what you expect from a Rhône or Australian GSM. Pair with aged beef, roast beef, roast pork, venison, wild turkey. $23-30