Deep ruby color; red fruit, raspberry, black pepper, whiff of leather-meat on the nose; sour cherry, raspberry, plum, blackcurrant tang, strawberry, roasted bell pepper, spice on the palate.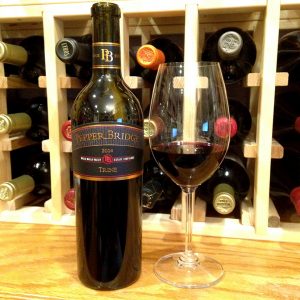 Dry; full body; dark and tart with serious tannins—decant; good acidity and structure; noticeable but not over-done oak. This is achieving balance at a relatively young age for this type of very serious Bordeaux blend—37% cabernet franc, 34% cabernet sauvignon, 15% merlot, 9% malbec, 5% petit verdot. Maybe a step awkward in the initial attack, but quickly comes together in the mid-palate and finishes strong and long.
Oak was restrained by using 100% French, 40% new, 60% neutral for 17 months. I did my almost-standard tasting of pop-pour-and vigorously swirl, then decanted. The decanting improved the attack and smoothed things out overall, although the blackcurrant tang and the bite of the sour cherry remained, along with the urbane but assertive tannin. That makes this a terrific big red meat wine.
"Trine" is defined as a group of three. In this case it is not three grapes but three families: the McKibbens, Goffs and Pellets. Trine is a creative blend rather than a varietal-based wine, which allows winemaker Jean-François Pellet more freedom of expression. Each vintage contains a unique combination of Bordeaux's traditional five red grapes, so the 2014 vintage is different from previous ones, especially with allowing the cabernet franc to play the lead role.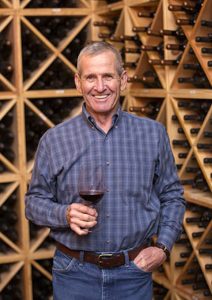 Norm McKibben is a founding father of the Walla Walla wine industry. A trained engineer, McKibben worked for decades in construction, then decided on a new career as an apple farmer. On his way to that career, wines and vines lured him away. He planted his first vineyard in 1989 with his wife, Virginia, and eldest son, Shane. He established Pepper Bridge Winery in 1998 in a partnership with Ray Goff, and later was joined by winemaker Jean François Pellet. The families also created Amavi Cellers—whose wines I have reviewed in the past and found excellent, too.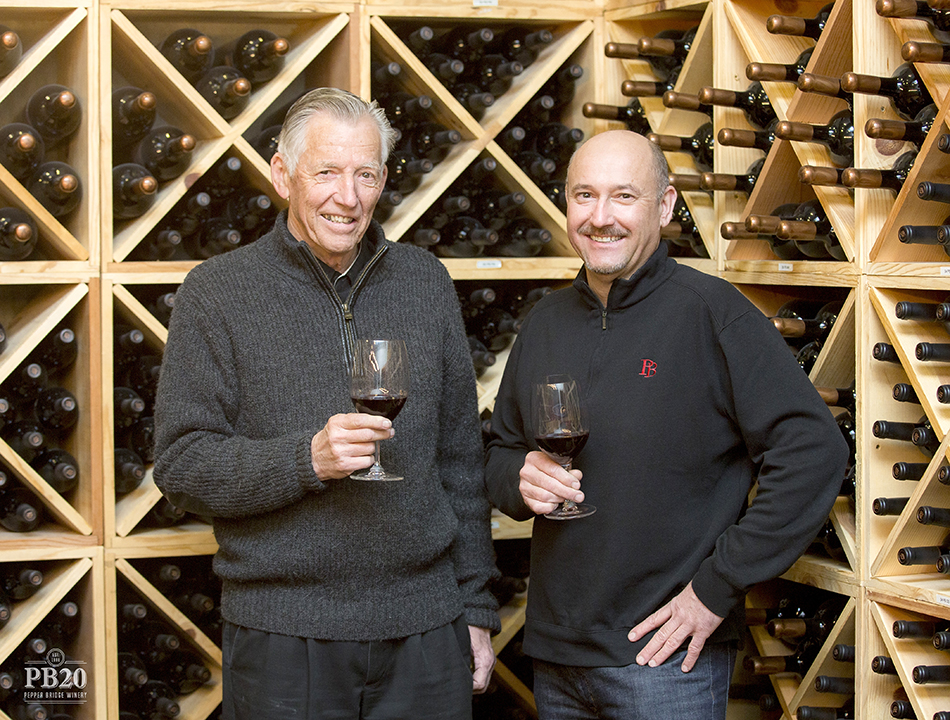 McKibben was early advocate of sustainable viticulture. All of their vineyards are certified sustainable by VINEA, the Walla Walla Valley's Sustainable Trust, and LIVE, an Oregon-based sustainable viticulture organization. The vineyards also are certified Salmon Safe and are monitored by the IOBC, the international body responsible for setting sustainability standards. They proudly proclaim they are 100% estate (they own the vineyards), 100% sustainable, and 100% Walla Walla.
Pepper Bridge Winery Trine 2014 is serious big red wine blend using all the grape varieties in the Bordeaux blend palette, intriguingly led by cab franc. Pair with the richest steak you can find, grilled and roasted meats, lamb, hot game pies and beef stew, venison and other wild game—including wild game birds, aged parmesan, blue cheese, and hard cheeses such as cheshire and French mimolette. $65-80