Medium ruby color; red-black cherry, raspberry, spice, forest floor on the nose; dark cherry, cranberry, blackberry, hint of blackcurrant tang on the palate.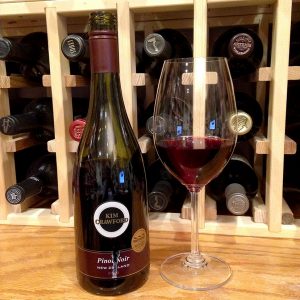 Dry; black fruits and blackcurrant provide a tangy backbone through the finish; good acidity (3.61 pH), very well behaved tannin and oak—only 10% fermented in new French barrels; medium body.
Kim Crawford wines focus on flavor and value. Now a Constellation Brands product, the real person Kim Crawford was a pioneer in New Zealand winemaking. First known for superb sauvignon blanc—six years after the founding of the winery in 1996 Crawford's sauv blanc made Wine Spectator's 100 best wines in the world list—KC also was innovative in bottling, turning to screw caps early because he believed it helped preserve and emphasize the fruit flavors.
Today Kim Crawford is a world player in sauv blanc and, increasingly in pinot noir—the two varietal stars of New Zealand. This pinot noir may not rate as high as Kim Crawford's signature sauv blancs, but it more than holds its own at its price point.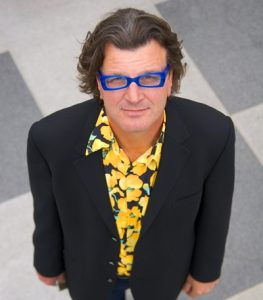 They put this in a bottle bigger—wider—than standard bottle, even for pinot noir, so it scraped on the shelf in my wine cooler. Unfortunate, but stuff happens. Thus my standard bottle-glass shot and another bottle shot provided by the very efficient Kim Crawford team. It is what is inside the bottle rather than the outside that matters, of course, and this is tasty, well made effort that nicely evolves in the glass. Give it a sip.
Marlborough is located in the 41 degrees south latitude on the northern end of the South Island. Around 40 is the sweet spots north and south for wine making. Burgundy is 47 degrees, Bordeaux 45, Napa 38, Willamette Valley 45. Marlborough is one of New Zealand's sunniest and driest regions. Temperatures hit the mid-to-high 70s, even 80s, then plunge at night as the ocean breezes roll in. Diurnal shift is emblematic characteristic of a quality wine region.
Kim Crawford Pinot Noir Marlborough 2016 is very serviceable, mainstream PN at this price point. There is nothing not to like, even if it does not soar to the heights pinots costing double or more can achieve. OK. This is dependable, everyday pinot that can be enjoyed all by itself or versatile with food, thanks to its good acidity and its restraint with oak. And you can buy two bottles of this rather than one bottle of that. Pair with herb-crusted rack of lamb, mushroom risotto, spicy Chinese dishes, heavier fish such as salmon and other fatty fish, roast chicken, pasta dishes, charcuterie, French dishes with light and creamy sauces, goat cheese, vegetarian salads. It might be overwhelmed by very rich red meats, but would be nice introduction if the feast begins with soup or salad and lighter entrées before the slabs of heavily marbled meat hit the platter. $18-22