Medium straw color; green apple, white flowers, peach on the nose; pear, lime, ginger on the palate.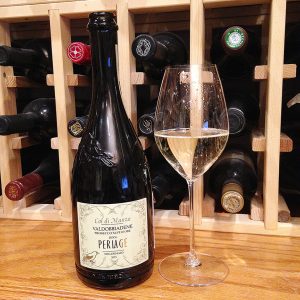 Extra dry; terrific perlage/mousse (bubbles), as befits a winery named "Perlage." Excellent acidity, very nice mouth feel; smooth and tasty. The Valdobbiadene Prosecco Superiore DOCG designation and vintage dating announce this as the high end of prosecco, putting it in competition with Champagnes at double or triple the price. Packaged with distinctive cloth secured with wood string that also makes it an attractive gift wine.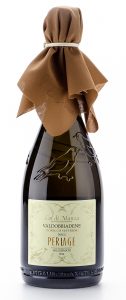 Vineyard and winery follow biodynamic agriculture principles. Perlage produced the first Prosecco di Valdobbiadene Superiori DOCG made with biodynamic grapes. In addition to all the attention to the vineyard and its organic complexity, Perlage also was first winery in the Prosecco Spumante Superiore DOCG to be made without sulfites (with its Animae wines), although minimal sulfites appear to be used in this pour—some sulfite use is almost required for wine in the export market or the wine will not survive shipment and shelf life; 75% of Perlage products are sold outside of Italy.
Perlage began in 1985 when the seven Nardi brothers, at the urging of their parents (Tiziano and Afra Nardi), embarked on journey of converting first to organic, then biodynamic agriculture. Today, Perlage is recognized as one of the pioneer Italian makers of organic sparkling wines. All Perlage products are certified organic. The core of organic/biodynamic agriculture is to treat the entire vineyard and property as a living organism to be nurtured, and if you do that well, the vines will reward you with better grapes to make better wines. The concept consistently works, as proved by this pour.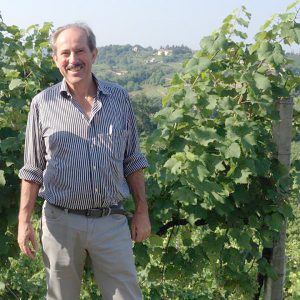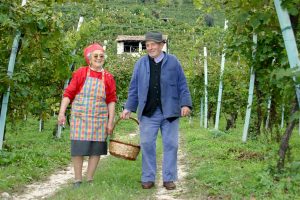 Perlage Winery Col di Manza Millesimato Extra Dry Valdobbiadene Prosecco Superiore DOCG 2015 will pair with many foods, but this bottle's highest and best use may be as aperitif and a toasting wine at half the price of quality Champagne. The hints of sweetness (17 g/L RS, the sweetest level of extra dry) will please a range of palates while not off-putting those who prefer dry/brut—this is too well made to quibble about a couple of points of residual sugar. Food pairings include seafood soups, shrimp tempura, seared ahi tuna, chicken white meat, pasta with light sauces, cheeses. $18-25