Medium yellow color with hint of green; pineapple, grapefruit, peach, and lemon on vivid nose; peach, pair, apple, citrus and spice on the palate.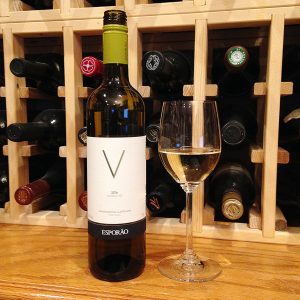 Dry; delectably creamy and delicious; good acidity with some minerality and Atlantic breezes pinches of salt; exceptionally smooth and round with a touch of oiliness—a common trait, not a flaw, in the same manner as riesling. This is full bodied for a floridly aromatic white wine, a characteristic of well-made verdelho. There is no oak.
Verdelho is a white grape grown throughout Portugal but best known as one of the Madeira grapes on the island of Madeira. In this wine made in the Alentejo region slightly east of the center of the country (Alentejo also is known for its cork oak forests, by the way) verdelho is made as table wine using standard methods in temperature-controlled stainless steel.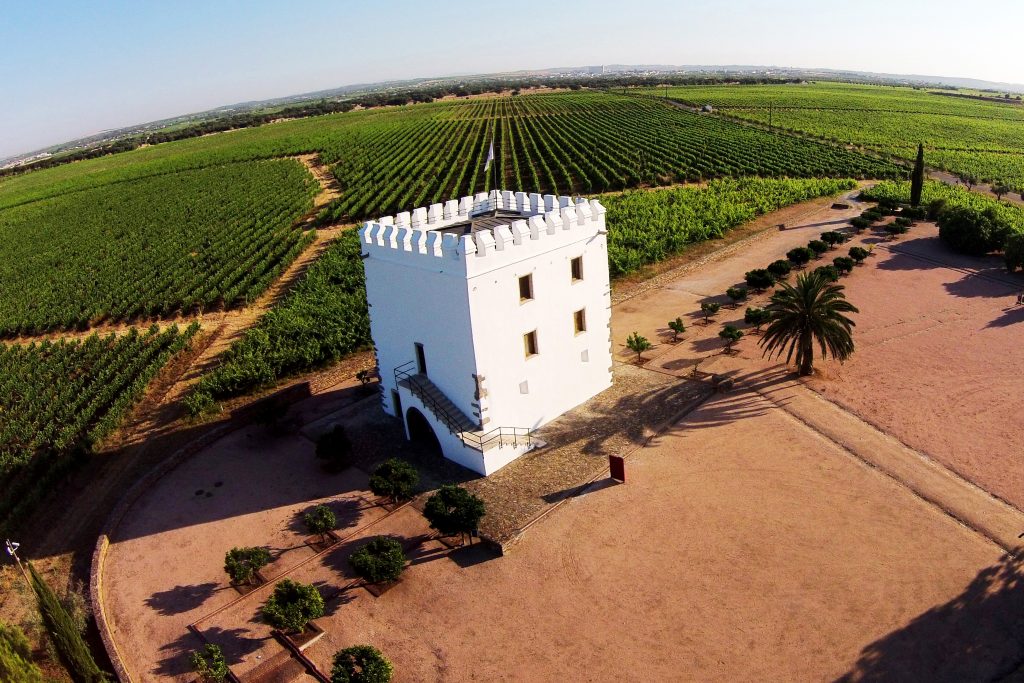 Verdelho also is grown extensively in Australia and used in blends with semillon; Aussie verdelho wine has more citrus elements. It is not the same as verdejo grown in Spain—verdejo is much lighter in body and is an alternative to sauv blanc and pinot grigio; verdelho is not. So, verdelho is a grape that can be made into three different wines—the unique flavors of Madeira, unlike any other wines in the world; a citrusy wine often blended in Western Australia and the Hunter Valley in New South Wales; and this effort in the heart of Portugal. All can be excellent, but each is distinctive.
Verdelho can be a tricky grape to grow. The rich fruit flavors develop late, so growers are punished for picking too early. Same time, the grape also can lurch toward over-ripeness that produces fat, unattractive wines. All that is tied to the high sugar levels possible with the grape, which means verdelho can make hot, alcoholic wines or—conversely—cause a stuck fermentation that leaves residual sugars and makes a syrupy sweet effort. When done right, as it is done here, the wine is both dry, soft, and fruity, an impressive achievement.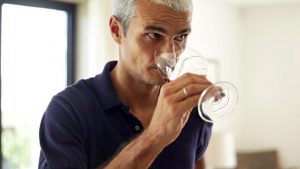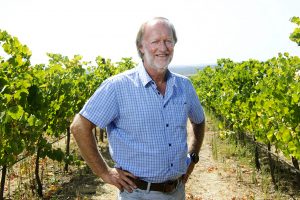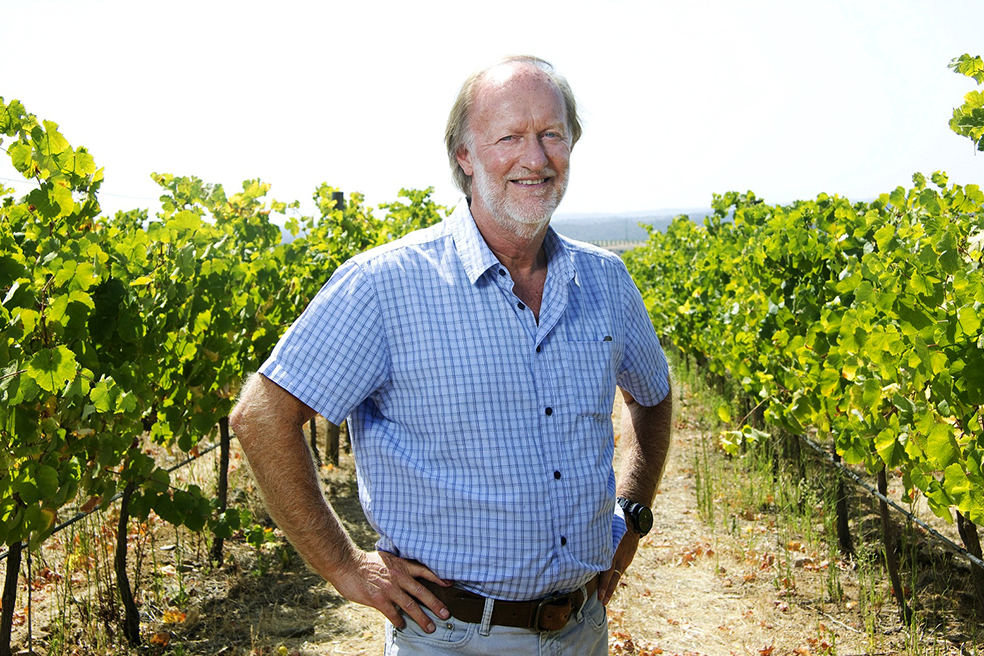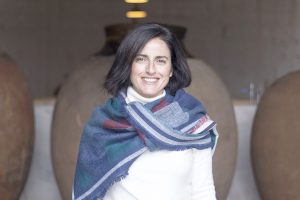 Herdade do Esporão traces its roots back to 1267, making it one of the oldest estates in Europe—the boundaries are virtually unchanged for 750 years. Upon purchase of the estate, Esporão fully restored Herdade's medieval tower, which now serves as the symbol of the winery. João Roquette leads the second generation of ownership; David Baverstock and Sandra Alves are the winemakers.
Herdade do Esporão V Verdelho 2016 is fresh and delicious. There is a tad more alcohol (13.2%) than you expect from a white, much more body, too. The winery is a major player in Portugal and consistently produces excellent wines that are astonishing values; this is no exception. Pair with shellfish, baked tilapia with capers (capers is a very tough wine pair, so snaps to verdelho for pulling this off), glazed tuna (another tough pair). Excellent price-to-value play.  $12-14