Deep ruby color; black cherry, blackberry, plum, raspberry, vanilla, violets on the nose; black cherry, plum, blackberry, raspberry, oak spice, leather on the palate.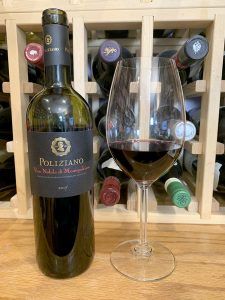 Dry; dense tannins but not dominating; some balancing acidity. Nice balance of vivid, rich dark fruits, tannin, acidity, oak. Full, concentrated body; chewy mouthfeel. Blend of 85% prugnolo gentile (sangiovese) plus small amounts of colorino, canaiolo, and merlot. Fermented with native yeasts. Malolactic fermentation in 6,000-8,000-liter (1,500-2,110 gallons) French oak vats. Aged in various large-sized barriques, tonneaux, and casks, all used French oak. 14.5% ABV
This was a difficult vintage in Tuscany, but Poliziano is a deft, experienced operation and delivered a round, appealing effort. Poliziano offers a wide selection of Vino Nobile di Montepulciano wines, most from single vineyards identified on the label. Those often cost double or more than this effort, so this is their "entry-level" product even though it lands in the $30 range. The grapes likely are a blend of those left over from the single-vineyard efforts and, therefore, this does not present a singularity of place, but it does deliver an eminently drinkable wine.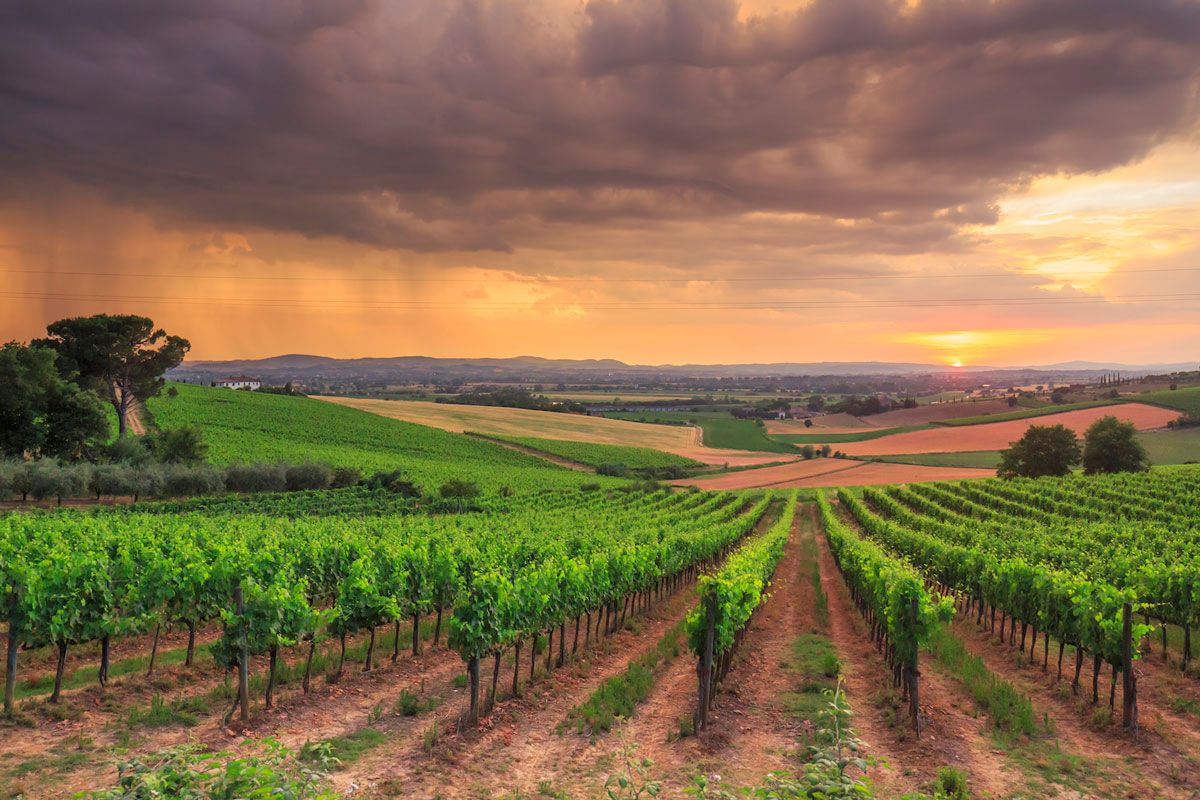 Vino Nobile di Montepulciano is a red wine region—very predominantly sangiovese—that surrounds the town of Montepulciano. The grape-growing and winemaking history has documented evidence from 789. Trade and export rules were established in documents in 1350. Vino Nobile di Montepulciano mentions date from 1685. When you are sipping this, you are sipping history.
Sangiovese is the most-planted grape in Italy and is key variety in chianti. This is the local expression of sangiovese around Montepulciano, where it is called vino nobile—noble wine. There is an Italian grape named montepulciano, but that grape is not used in Nobile di Montepulciano. Hey, it is Italy and this is wine, so of course it is not simple.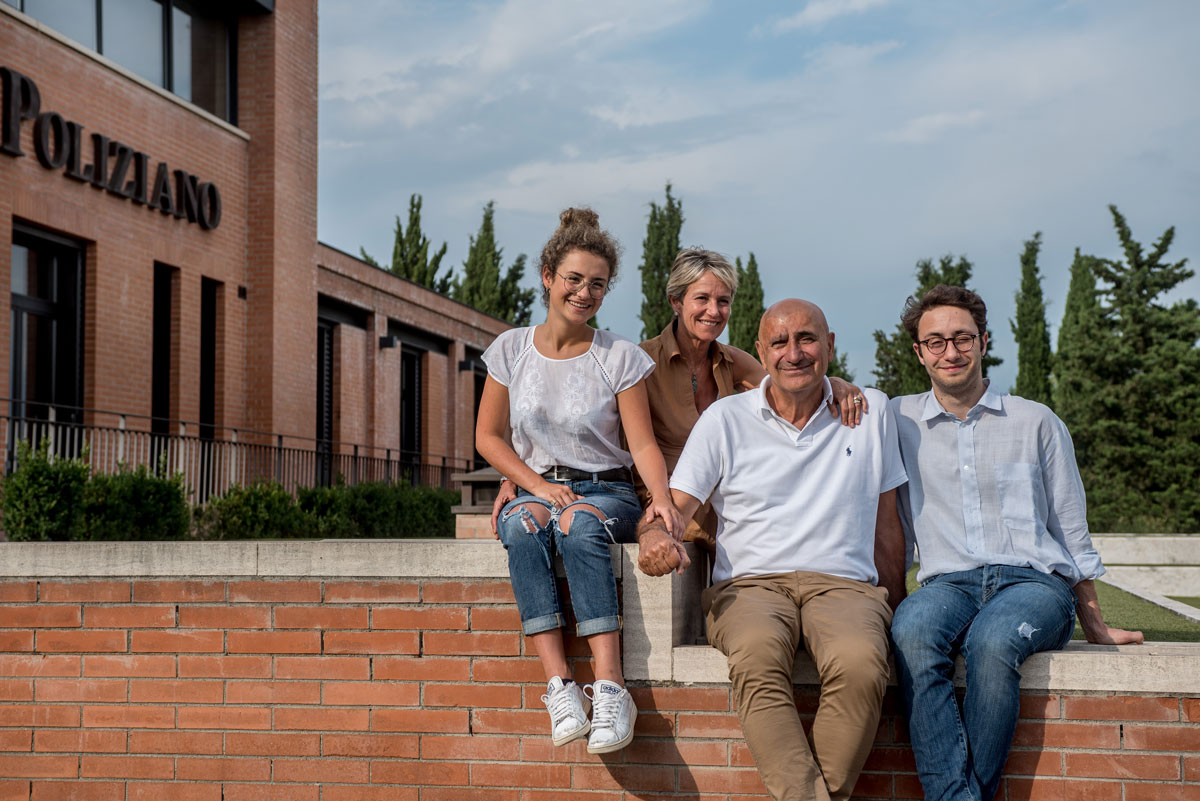 The winery began in 1961 when Dino Carletti obtained about 55 acres of land near Montepulciano. Today, the operation includes about 420 acres. Poliziano's name is a tribute to the humanist poet Angelo Ambrogini (1454-1494), whose nickname was "Poliziano." Dino's son, Frederico Carletti, took over management in 1980. Today, Francesco and Maria Stella are moving into management of the family-owned enterprise.
The website notes, Frederico "immediately made his mark and reached a philosophical turning point by studying and working exclusively with proprietary grapes ('Estate Winery'). With a concentration on quality viticulture, innovative yet respectful of the environment and tradition, it is possible to achieve from the high density planting of vines, a Vino Nobile of great body and great quality."
Poliziano Vino Nobile di Montepulciano DOCG 2017 is an excellent entry-level Nobile di Montepulciano from one of the premier makers in the region. Deep and rich with ripe black fruits, but it is not over-the-top in any of the categories. Smooth, generous easy drinker with enough tannic grip to make it an excellent savory-meat dish wine. Pair with pasta dishes with red meat and tomato-based sauce; beef tenderloin; red meat dishes in general; wild game—venison, wild boar; grilled or barbecued chicken; duck; meat-lovers pizza; meatloaf; beef stew; grilled sausage; lamb; hard, aged cheese; pecorino Tascano, taleggio, fontina, seasoned and spiced cheese. $30-33
U.S. importer Della Terra website