Deep ruby color; cherry, raspberry, spice on the nose; red cherry, blackberry, raspberry, plum, dark fruits, oak, vanilla on the palate.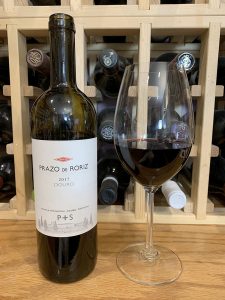 Dry; medium-full body. Some assertive tannins with balancing acidity (3.67 pH). Slightly rustic and rough—but decanting easy eliminated those issues. Further evolved into a smooth, tasty, easy drinker in the glass. Very ripe fruit. Vintage 2017 experienced a March, April, and May that cumulatively were more than 36 degree warmer than average. Yes, Virginia, there is a global warming. The result was the earliest harvest ever recorded by these winemakers. With all the exceptional challenges, P+S says in its notes: "The outcome of the vintage surpassed all expectations."
Give credit to the adaptive, hardy Portuguese grape varieties. This is blend of 35% touriga franca, 25% touriga nacional, 20% tinta roriz; 20% mixed varieties. This very roughly is Portuguese Bordeaux with touriga nacional serving the cabernet sauvignon and touriga franca the merlot roles. Tinta roriz is Portugal's tempranillo. There is a suggestion of oak from six months in 106-gallon, used French oak barrels. Given the ripeness of the fruit, the winery can be applauded by deftly avoiding producing a jammy, over-the-top fruit monster. Medium length with tangy finish; 14.2% ABV.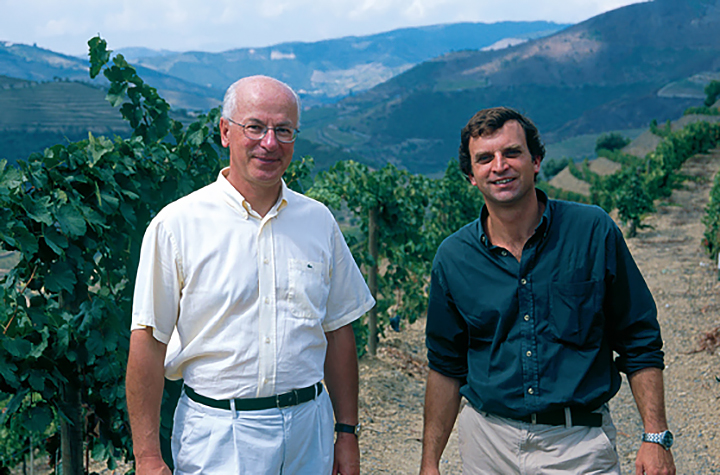 This is Prats & Symington's third label to their highly acclaimed Chryseia. Chryseia means "golden" in Greek and Chryseia is one of the leading red table wines from the Douro. The Symington family is major force in both Porto and the Douro—the Symingtons own the Porto houses of Dow, Graham, Warre, and others; they dominate the Porto market. The Prats are quality producers in Bordeaux, so this is a partnership (created in 1999) between heavy hitters in the Portuguese and French wine world. The winemakers for this effort were Bruno Prats and Charles Symington assisted by Pedro Correia.
P+S Prats & Symington Prazo de Roriz Douro DOC 2017 is an example of skilled winemakers and resilient grapes pulling off a winning wine story in a difficult vintage. As in the past, this is great QPR (quality-price ratio) wine. You can pay double for similar quality. Decanting improves this, and the wine evolves into smooth, pleasing, easy drinker in the glass. Rich, bold wine that red wine lovers will enjoy. It is yet another example of how Portuguese wines punch way about their weight. Pair with barbecue; rich cuts of beef; lamb; pasta dishes; wild game. At its price point, goes well with pizza, comfort foods—meatloaf, cheeseburgers, pot roast. $14-17