Pale gold color; lemon zest, apple, peach on the nose; lemon-citrus, green apple, pear, white peach, melon, minerality-saline on the palate.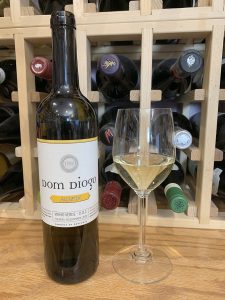 Dry; crisp, bright with arinto grape's signature high acidity (3.24 pH) and lemon tanginess. Slight fizz—the tiny beads appear on the pour and quickly are gone, but they contribute to lively mouthfeel. Light body. No tannins. There is 7.5 g/L of residual sugar, which puts this solidly in the dry wine category, but phenolic ripeness and the dash of fizz gives an illusion of sweetness, especially on the finish, where there is a charming juxtaposition with the wine's minerality-salinity. 12.5% ABV—high for a Vinho Verde.
Grapes are hand-picked to small boxes. De-stemmed, then pressed at low pressure. Fermented in temperature-controlled stainless steel tanks. The wine is filtered and cold-stabilized before bottling.
The property and family making the wine date from 1769. The property is recognized by the Portuguese Heritage Institute. It is surrounded by mountains to the west and the southwesterly Tamega River to the east. The vineyard lies in a rain shadow and beyond the maritime reach of the Atlantic.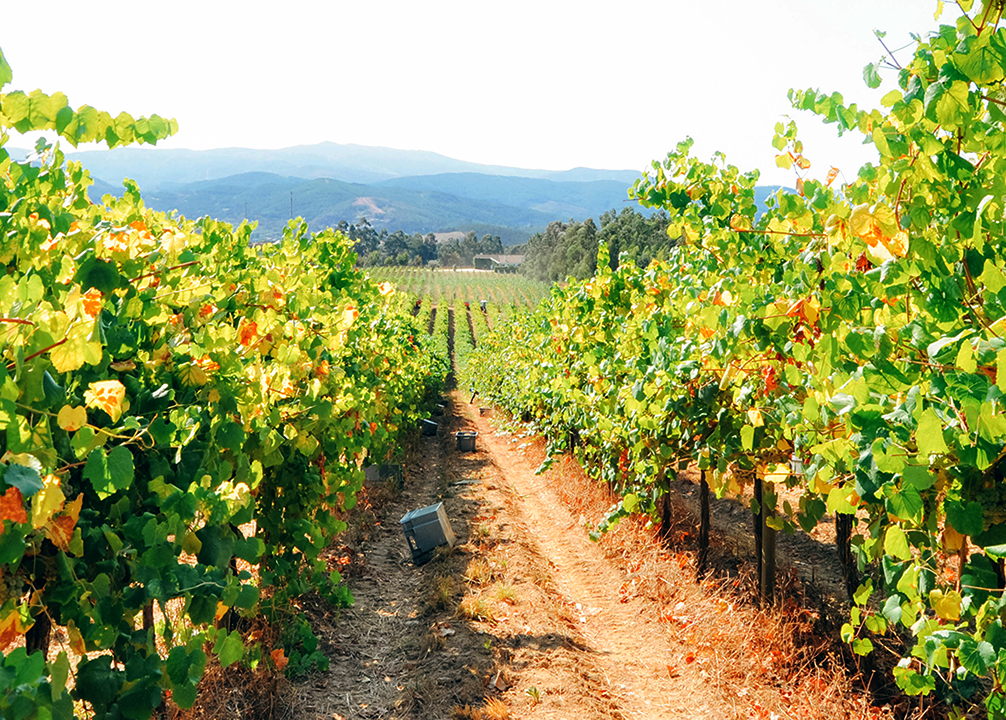 The location means the vineyard gets more sun than others in the Vinho Verde region and a greater diurnal shift. That means greater ripeness while retaining superb acidity. While many Vinho Verde wines present salinity and minerality thanks to the influence of the Atlantic Ocean, this wine achieves it with granite and clay-schist soil, uncommon in the Vinho Verde region. Remember, Vinho Verde is a region, not a grape, and neither the wine nor the grapes are green, even if "vinho verde" means "green wine" in Portuguese— Hey, this is wine. It is supposed to be complicated.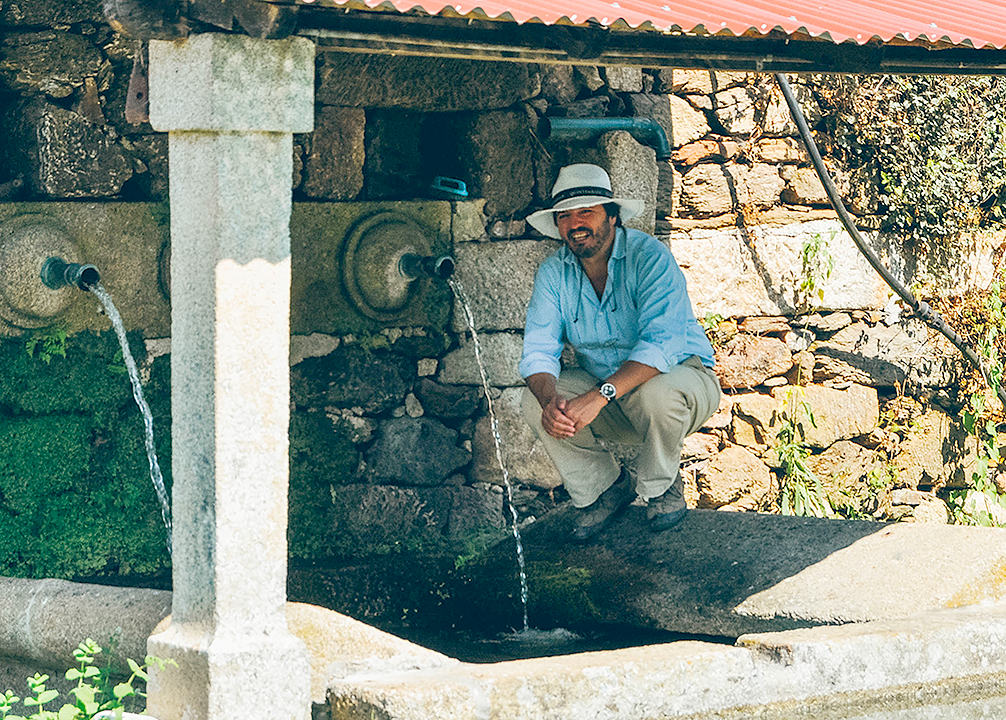 Quinta da Raza is a family business now in its fifth generation, led by Jose Diogo Teixeira Coelho. After the death of his grandfather in 1987, Diogo assumed control of the family-owned business as winemaker and producer. He engineered a restructuring of the estate that included a larger commitment to respect for the natural environment, biodiversity, and an integrated environmental production system.
Quinta da Raza Dom Diogo Arinto Vinho Verde DOC 2020 is a fresh, lively delight. There is an abundance of elements to enjoy—the great acidity you expect from the Vinho Verde region, ripe and tasty fruit that give the illusion of a hint of sweetness although this is solidly dry; a touch of minerality and salinity that make it especially food-friendly, and a felicific hint of fizz to amuse your palate on the initial attack. Pair with shellfish; fish; seafood; Portuguese salt cod (a classic pairing); shrimp; pasta and risotto dishes, chicken; spicy foods; Thai food; vegetarian fare; appetizers and snack foods; charcuterie board, especially one that leans towards fruits and nuts with lighter processed meats; fresh, young cheeses; goat cheese. $13-16
Quinta da Raza website, wealth of information and videos