Medium gold color; lemon, gala apple, apricot, oak, baking spices on the nose; Meyer lemon, apple, apricot, honeysuckle, vanilla, oak toast on the palate.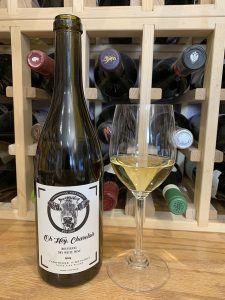 Dry; good acidity (3.47 pH). Rich, full body. Suggestion of honey on the finish. This was grown on the Texas High Plains near Brownfield. The "High Plains" is called that for a reason—the elevation is more than 3,300 feet. That engenders excellent diurnal shifts, a key component of quality wine. The wine is made in Fredericksburg, Texas—the heart of the Texas winery and tasting room area. The Hill Country AVA, located between San Antonio and Austin is the second-most visited AVA in the United States, trailing only Napa Valley.
Roussane is best known as a northern Rhône wine and in the white wines of Châteauneuf-du-Pape. It has been very successful in Texas—with Farmhouse Vineyards a leader—where it is known as the "Texas chardonnay." The High Plains can be too hot for chardonnay, but roussanne has enjoyed the climate, including the dryness that counters its susceptibility to powdery mildew and rot. 12.5% ABV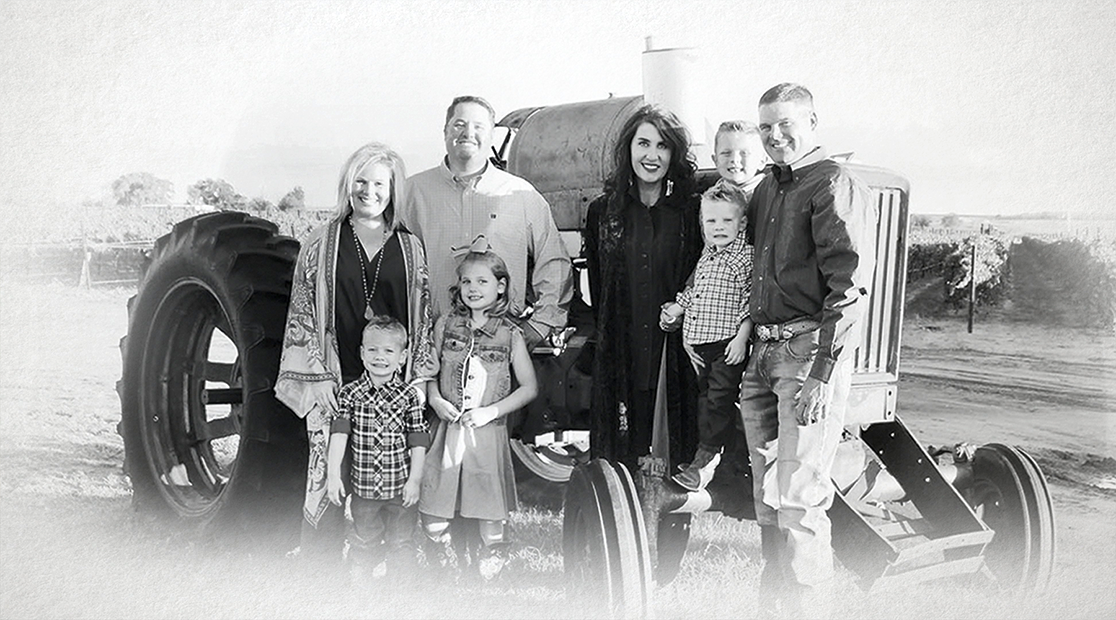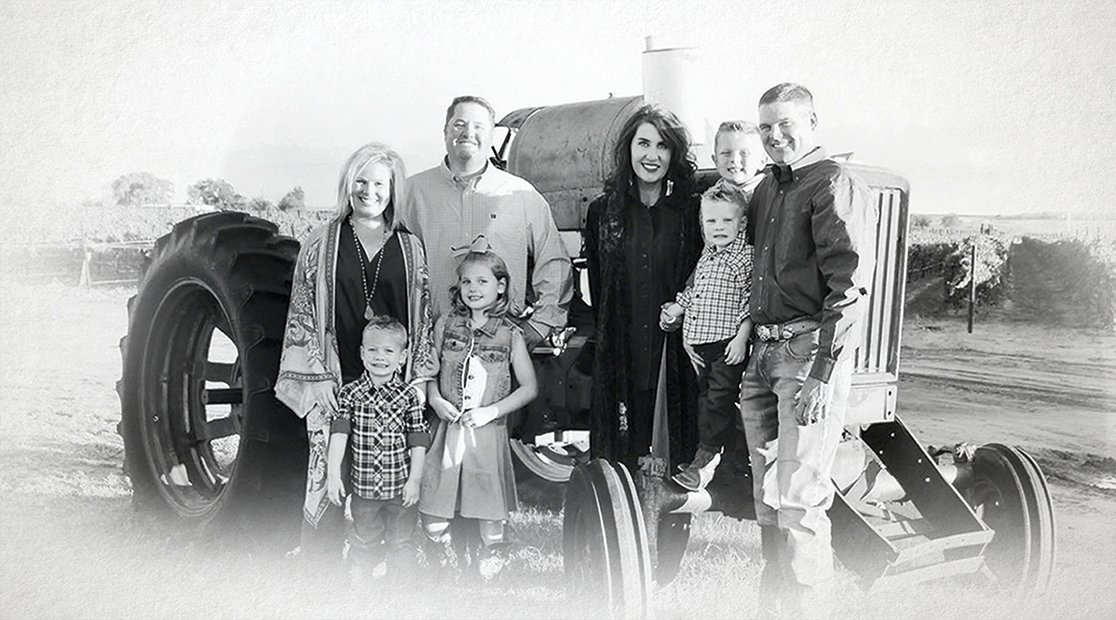 The Farmhouse website tells their story well: "We are the Seaton's & Furgeson's. A brother-sister combo, comprised of 8 generations currently farming 7,000 acres of Cotton, Peanuts, Melons, Various Grains  & Vineyards. We have the best damn client list in Texas. Farmhouse Vineyards proudly grows grapes for some of the largest wineries in the state – to the most boutique. We're incredibly proud of that.
"First and foremost we are growers. For us, the ultimate reward is not producing boutique runs of our own wines, but receiving vineyard designation from our clients. Our tagline isn't a nice little spin an agency crafted on our behalf. It's our everyday goal & hopefully our outward expression. Est. in 2010 with our initial vineyard planting."
The four proprietors include Traci and Anthony Furgeson and Katy Jane and Nicholas Seaton. The website cleverly describes their qualifications and responsibilities. The website also presents their row crops—7,000 acres of Cotton, Peanuts, Black Eyed Peas, Melons, Pumpkins, Hemp, Various Grains. Their livestock holdings include a herd of Dorper lambs and sheep. Dorpers are known as "meat sheep" because they have hair instead of wool and were bred in South Africa for their superior meat—both taste and quantity. If you don't think you like lamb, Dorper could change your mind. They butcher and sell their meat and will be happy to pair it with their wine.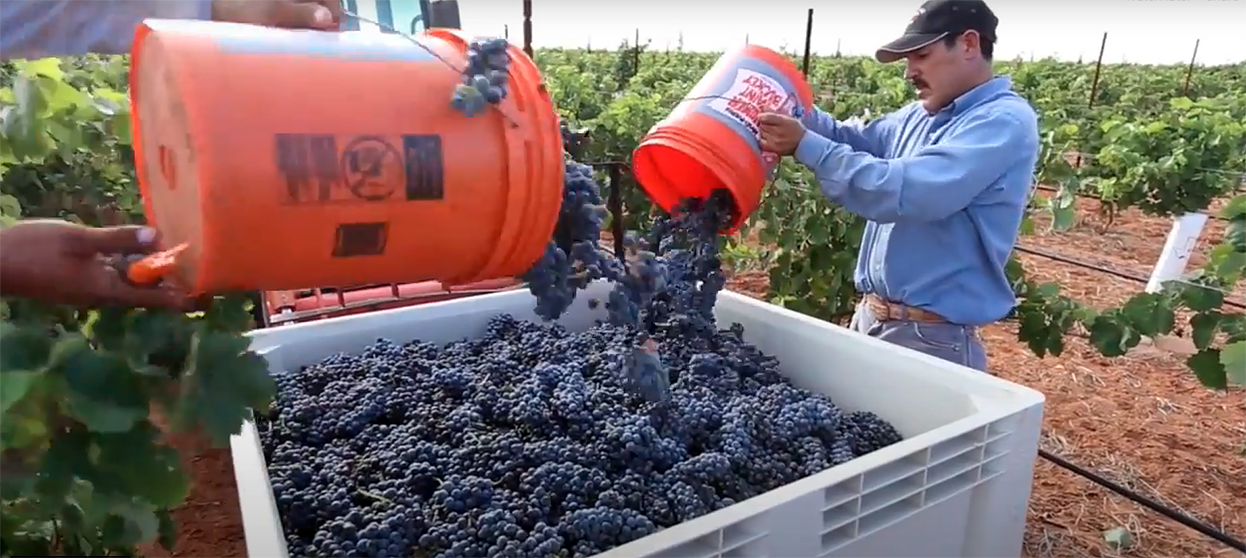 Relatively small production is an issue with Texas wine. Most Texas wine is consumed in Texas even though the state can lay claim to being the fifth-largest wine producing state (behind California, Washington, New York, and Oregon). The vintage of this wine is sold out on their website, but they inject a comment that they are making more, so just be patient.
Farmhouse Vineyards Oh Hey, Charolais Roussanne 2019 is Texas substitute for chardonnay. The near play of charolais (a breed of cattle) and chardonnay likely is no accident. It is richer than many chardonnays and carries oak in such a manner you do not think there was a stick of butter and a splinter of wood incorporated in your sip. Pair with roast turkey; fried chicken; Cornish game hen; pheasant; buttery meats—lobster, crab, foie gras, paté; roasted vegetables; baked brie with fig jam. $30