Pale gold color; green apple, lemon-lime, apricot, grapefruit, flint, white flowers on the nose; apple, white peach, apricot, lime, nectarine, minerality on the palate.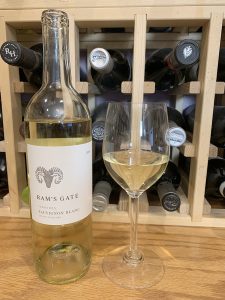 Dry; good, bright acidity; light-medium body. Estate-grown grapes aged five months in 10% new French oak, 20% in stainless steel, 70% in neutral barrels. No grassy, vegetative aromas and flavors, setting it apart from many other sauv blancs, especially those from New Zealand. This is significantly softer, smoother, fruitier style. The hint of oak and minerality provide some intrigue and depth as it evolves in the mouth. Medium-plus finish. 14% ABV
This vintage introduces an extensive rebranding initiative. New website, logo, packaging. They are best known for chardonnay and pinot noir, but this is charming, too. Ram's Gate is a project of managing owner Michael John, a San Francisco private equity investor and wine collector who is active in environmental improvement efforts. He is joined by Jeff O'Neill, Paul Violich, and Peter Mullin.
The website notes: "The Ram's Gate ownership team is led by Managing Owner Michael John, a San Francisco private equity investor and wine collector, with strong ties to the wine industry in addition to being active in environmental improvement efforts; Jeff O'Neill, the owner of O'Neill Vintners and former Chair of the Wine Institute; Paul Violich, a well-known Northern California investor and agri-business leader specializing in walnut and almond plantings; and Peter Mullin, a businessman and passionate wine grower who owns a 15-acre estate in Umbria, Italy, where he grows Sagrantino and Sangiovese grapes. Ram's Gate Winery is the realization of their shared passion for fine wine and commitment to land stewardship."
Hands-on management is interesting. From the website: "Taylr Behnam Cuneo is Managing Director for Ram's Gate Winery. While she has always held a passion for the art of pairing a delicious meal with high-end wine, today she oversees not just the Ram's Gate culinary program but the winery operations and hospitality, as well.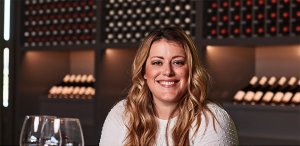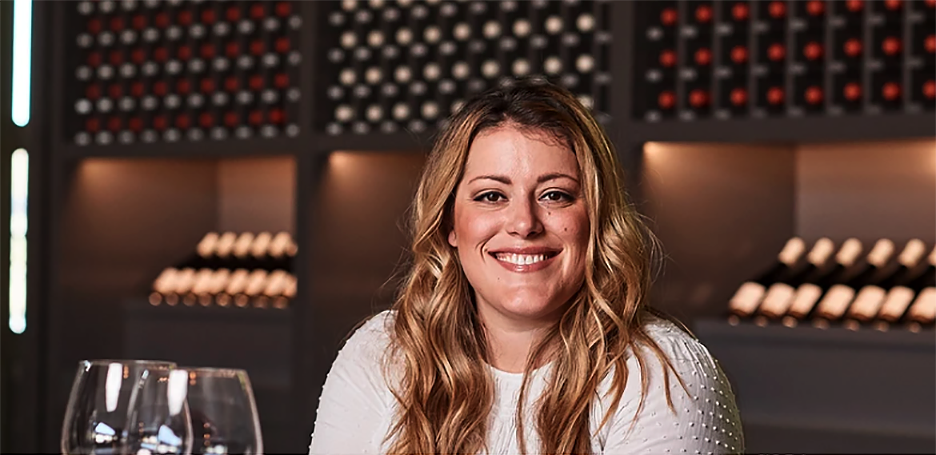 "A California-native, Taylr graduated with a business degree from Loyola University Chicago in 2007. Immediately following, she pursued her passion for culinary arts and graduated from Le Cordon Bleu in 2010. Fueled by a desire to explore how wine and food can interact, Taylr found herself drawn to wine country. She was among the first members of the Ram's Gate team when she joined as Sous Chef in 2011 and by 2012, she transitioned to Executive Chef. During her tenure, she helped build the winery's state-of-the-art culinary program. With her background in business and management, along with her can-do attitude and willingness to tackle any challenges that come her way, she climbed the ladder and became Managing Director of Ram's Gate Winery in 2017. Taylr believes that, like wine, building a legacy brand takes time and patience, and is motivated by a desire to see Ram's Gate constantly catapult to the next level."
Joe Nielsen is the director of winemaking. Website notes: "Following nearly ten years at Donelan Family Wines in Santa Rosa, Joe became Director of Winemaking at Ram's Gate in 2018 and spent his first year focused on digging into the soils of Ram's Gate and falling in love with the estate. 'Coming to Ram's Gate, I feel like I've been given a pile of gold and silver and they're asking me to make jewelry," says Joe. "I have everything I need to make great wines that are complete, complex and compelling.'"
Ram's Gate Sauvignon Blanc, Carneros 2019 is fruity, easily approachable savu blanc with impressive layers and texture. Full and rich. Delight from a small-lot, premium producer that is stepping up its game. Works as aperitif, also as summer solo sipped cold around pool, porch, patio, picnic, boating. Pair with shellfish; lighter fish; boiled shrimp; lobster; oysters; pork and lighter meats; garden salads with fruit; vegetarian fare; goat cheese. $38-39