Medium straw color; yellow apple, pear on the nose; yellow apple, white peach, pear, citrus, honey, hazelnut, butter, vanilla, minerality on the palate.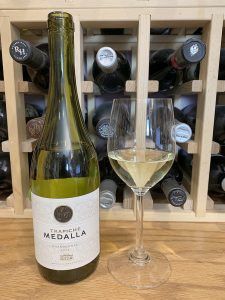 Dry; creamy, lush, delicious; superb mouthfeel. Light-full body. Easy-going acidity. Rich, ripe fruit from a rare dry-farmed region in Mendoza. There is has oak and butter, but well integrated; there, but not a feature. Tasty and inviting. Blend of 97% chardonnay, 3% viognier from Los Árboles, Uco Valley, Mendoza. Aged in new French oak barrels for nine months. Stored in bottle for six months before release. 14% ABV
Price and approachability is what Trapiche does well. It is one of the oldest brands in Argentina (established in 1883) and is Argentina's largest exporter of premium wines, selling in more than 80 countries. The winery produces wine in all price ranges. Many Trapiche grapes go into grape concentrate, which helps make Argentina the leading grape concentrate producer in the world.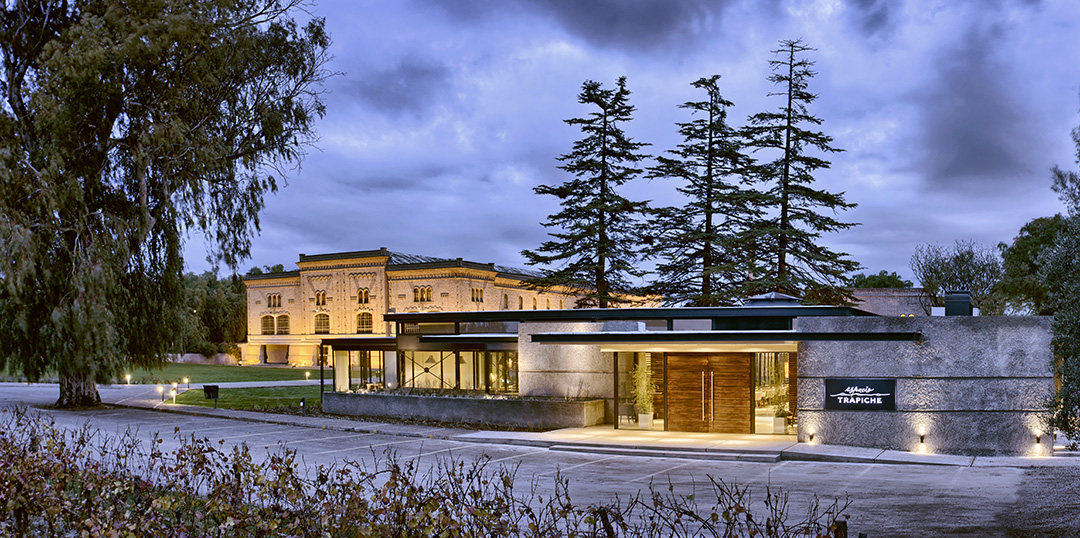 The Argentine Bemberg family purchased the winery in 2010 from the Penaflor Group/Pulenta family, keeping ownership and control in Argentina. Trapiche has almost 3,000 vineyard acres in the foothills of the Andes Mountains and purchases additional fruit from more than 200 independent growers. It has a dramatically beautiful winery and tasting room.
In the U.S., Trapiche is distributed by The Wine Group LLC, based in Livermore, California. Other brands in their portfolio include Chloe, Big House Wine Company, Cupcake, Franzia, Almaden, Corbett Canyon, Concannon, MD 20/20, and others. So this should have wide availability.
Trapiche Medalla Chardonnay, Mendoza 2018 is full of flavor and subtle delights. Rich and creamy. Fresh. Full. Fruity. Nice balance where ripe fruit plays the lead and the oak and butter-malolactic elements are the well-behaved supporting cast. Pair with white meats; chicken, including fried, chicken alfredo with mushrooms; fish and seafood, especially salmon and tuna; movie theatre popcorn. $12-14