Deep purple color; blackberry, dried flowers, bramble on the nose; blueberry, blackberry, plum, raspberry, cinnamon, mint, pepper on the palate.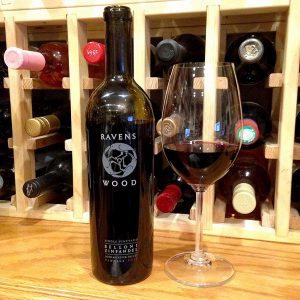 Dry; full body with quite ripe, concentrated fruit. Firm tannins—greatly benefits from decanting. Balancing acidity (3.82 pH); 14.9% ABV. Blend of 75% zin and 25% mixed black grapes. Old vine—vineyard planted in 1900 (certified). Smoke on the mid-palate and during a savory, long finish; 19 months in French oak, 25% new.
Ravenswood sources most of its grapes from specific growers and places, and keeps meticulous records and gives direction to their growers. Most of their offerings are single-vineyard efforts—as is this one—with the vineyard identified on the label. Ravensood relates the backstory:
"Ricardo Belloni grew up near the village of Varsi in Emilia Romagna, not far from Parma. He loved people, big family dinners with homemade wine, and most of all, he loved the vineyard that would come to bear his name. When he and his wife Natalia ended up in California, Ricardo wanted a vineyard, having grown up on a farm. He found one for sale in 1971 along Wood Road on the outskirts of Santa Rosa, where it had been planted near the turn of the twentieth century. In the beginning, Ricardo couldn't always find buyers for his fruit, but Ricardo made wine from the vineyard every autumn, and he thought it was quite good. Around 1991, Ricardo called up Joel Peterson, who'd become known for Old Vine Zinfandel. Joel drove up from Sonoma and, somewhat to his surprise, liked what he saw. Ravenswood has been making Zinfandel from the vineyard ever since. Ricardo passed away in 1997, but Natalia, with her children and grandchildren, continues to care for the vineyard and preserve its heritage."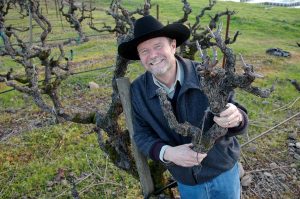 Joel Peterson started the Ravenswood adventure in 1976. Educated as a clinical laboratory scientist with a degree in microbiology from Oregon State University, Joel is the son of two chemists. Mom was a nuclear chemist who worked on the Manhattan Project. Dad was a physical chemist who specialized in high-temperature lubricants used in industrial machinery. With this grounding in science, Joel pursued a full-time career in cancer immunology research at a San Francisco hospital. And he dabbled in wine.
On a fall day in 1976, as ravens taunted him from tree branches above, Joel worked feverishly to bring in four tons of grapes before a looming thunderstorm hit. The fruit crushed that night was used for one of two single-vineyard Sonoma County zins—the first wines to bear the signature ring of three ravens in the Ravenswood logo. Those wines won first and second place rankings at the prestigious San Francisco tasting in 1979.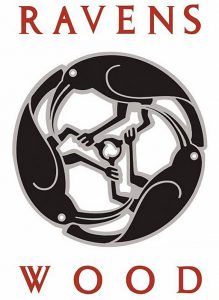 Buoyed by those bona fides and partnered with Reed Foster—a Harvard MBA who managed paper pushing while Joel managed plant pushing—Joel attracted investors, spent five years moving around rented winery spaces, and gained access to a cadre of loyal and talented grape growers. In 1991, Ravenswood moved to its own, modern winery on the outskirts of Sonoma. Today it is a brand of Constellation Brands, the largest wine company in the world, but—fortunately—one that does not mess up an operation when they buy it. In many cases, and I believe this one, they keep the people on board who made the acquisition enticing to begin with.
Zin arrived in California at several locations in the 1850s, brought by New England gold rushers, who knew the grape in New England beginning in the 1820s. In California "Zeinfandall"—as it was called—became the state's most important wine grape. Today, at 54,000 acres, it is California's second-most planted behind cabernet sauvignon.
Ravenswood Single Vineyard Belloni Zinfandel Russian River Valley 2015 is nicely balanced with concentration and finesse. Rich and full in the mouth with excellent, delicious fruit and depth. Ravenswood is widely available, although with just 550 cases made, you may have to search—go online—to find it. Worth it if you do, other Ravenswood single vineyard efforts, however, will deliver, too. Pair with grilled prime rib and other grilled meats; meat stews; barbecued meats; pork and lamb with rich sauces; loaded hamburgers; pizza. Very versatile with rich flavored fare. $29-39