Very deep purple, almost black color; blackberry, black plum, black cherry, cinnamon, white pepper on the palate.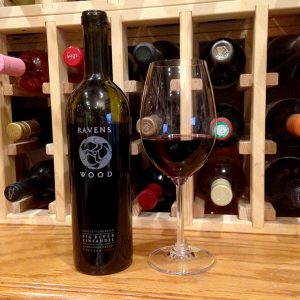 Dry; full body; supple and smooth in the mouth, especially after decanting, which is recommended. Polished tannins with balancing acidity (3.6 pH). Rich, juicy fruits that are elegant and refined rather than boldly assertive—especially after the recommended decant. 100% zinfandel. The richness of the ripe fruit flirts with decadence.
Vineyard planted around 1893, making at least a significant number of the vines very old.
Ravenswood sources most of its grapes from specific growers and places, and keeps meticulous records and gives direction to their growers. Most of their offerings are single-vineyard efforts—as is this one—with the vineyard identified on the label. The Ravenswood website relates the charming backstory to their particular supplier vineyards:
Scott and Lynn Adams were basically in dead-end jobs and looking for more. They took a celebratory bike ride in Alexander and Dry Creek Valley, loved the location, and began taking wine appreciation classes. "Right around then, Scott's father happened to mention he was in the market for vineyard property and needed someone trustworthy to manage it. Scott and Lynn soon found themselves enrolled in a host of viticulture and winery-management courses at Santa Rosa Junior College, and Scott was scouring Sonoma County for old Zinfandel vines. Most seemed the worse for wear, until he discovered a 13-acre, 100-year-old vineyard on a peninsula above a bend in the Russian River southeast of Healdsburg. Straddling the Alexander Valley and Russian River appellations, the spot seemed to have the benefits of both: A moderating riparian influence tempered the site's fog-free warmth, shielded as it was from westerly winds by the looming mass of Fitch Mountain. Most importantly, the old vines looked amazingly healthy—they seemed to have a future as well as a past.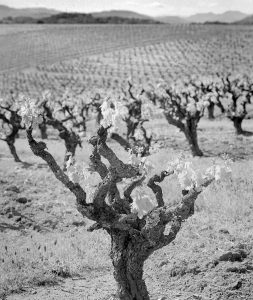 "The Adamses bought the vineyard, named it Big River, and hired veteran Sonoma County grape grower, John Clendenen, to manage it. Motivated more by artisanal than entrepreneurial goals, a few years ago they bought the winery and vineyard back from Scott's father, to better pursue a small, hands-on vision. Their winery, Bella, is beautiful both above and below ground: Not only does it boast a view of Mount St. Helena and Geyser Peak, but it also has a new 7,000-square-foot cave. It also happens to be the exact spot where they began their fateful wedding bike ride, back when the idea of working in the wine country was only a gleam in their eyes."
Joel Peterson started the Ravenswood adventure in 1976. Educated as a clinical laboratory scientist with a degree in microbiology from Oregon State University, Joel is the son of two chemists. Mom was a nuclear chemist who worked on the Manhattan Project; the same skills made her an excellent cook and she tested recipes and helped edit Alice Waters's first cookbook. Dad was a physical chemist who specialized in high-temperature lubricants used in industrial machinery. With this grounding in science, Joel pursued a full-time career in cancer immunology research at a San Francisco hospital. And he dabbled in wine.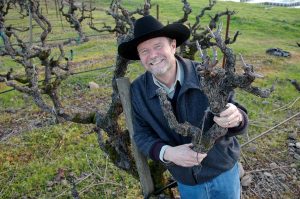 On a fall day in 1976, as ravens taunted him from tree branches above, Joel worked feverishly to bring in four tons of grapes before a looming thunderstorm hit. The fruit crushed that night was used for one of two single-vineyard Sonoma County zins—the first wines to bear the signature ring of three ravens in the Ravenswood logo. Those wines won first and second place rankings at the prestigious San Francisco tasting in 1979.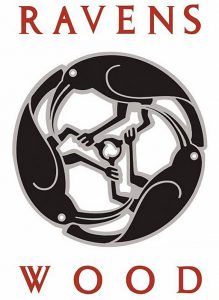 Buoyed by those bona fides and partnered with Reed Foster—a Harvard MBA who managed the paper pushing while Joel managed the plant pushing—Joel attracted investors, spent five years moving around rented winery spaces, and gained access to a cadre of loyal and talented grape growers. In 1991, Ravenswood moved to its own, modern winery on the outskirts of Sonoma.
Zin arrived in California at several locations in the 1850s, brought by New England gold rushers, who knew the grape in New England beginning in the 1820s. In California "Zeinfandall"—as it was first called—soon became the state's most important wine grape. Today, at 54,000 acres, it is California's second-most planted wine grape behind cabernet sauvignon.
Ravenswood Single Vineyard Big River Zinfandel Alexander Valley 2015 is supple with refined, focused, almost jammy fruit. This zin on its best behavior, although at 15% ABV you may not be after several glasses. Silky smoothness and refinement are its defining characteristics, but there is enough heft here to hang with rich fare. Pair with hamburgers and sliders; pizza; grilled meats; roast lamb and lamb chops; meat stews; heavy pasta dishes; barbecued meats; including shrimp; grilled sausage; pork. Very versatile. $38