Deep copper-cherry color; cherry, bread on the nose; cherry, strawberry, green apple on the palate.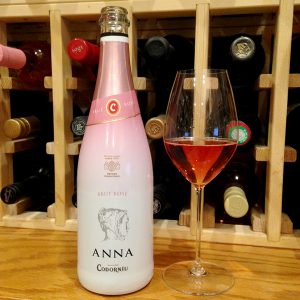 Brut; light, elegant, fruit sweetness balanced by acidity. Lovely color makes this ideal pour for an intimate, romantic dinner. Acidity and hints of fruit sweetness allows this to pair with wide range of foods for your soulful soiree. Very fine bubbles. Made with 70% pinor noir, 30% chardonnay from vineyards in northeastern-most tip of Spain.
Made using the traditional Champagne method (método tradicion), but the grapes are not traditional cava grapes. Macabeu, parellada, and xarel-lo grapes predominate in most cavas. Anna de Codorníu is the winery's biggest band. "Cordorníu's most emblematic product both at home in Spain and around the world," according to the winery. This brut rosé is sister of their white (blanc de blancs) of the Anna de Codorníu name; the company quote references the overall Anna brand, but the blanc de blancs is the leading seller.
Cava is the Catalan word for cave or cellar because caves and cellars were used (still are in many cases) to preserve and finish wines. Catalan winemakers officially adopted the "cava" term in 1970 to distinguish their product from Champagne. Founded in Barcelona, Spain in 1551, Codorníu the world's oldest and second-largest producer of cava—more than 40 million bottles a year. They also produce some 18 million bottles of still wines at wineries in Spain, California, and Argentina.
While this is a flagship, it also is a rather simple cava. The fresh red fruits and good, but not cutting, acidity and its reasonable price are the attractions. You can secure rosé Champagne that is more complex and layered with more cutting acidity and greater length and depth, but you will pay four to five times as much for the privilege of consumption. You make the call.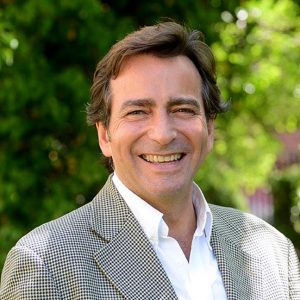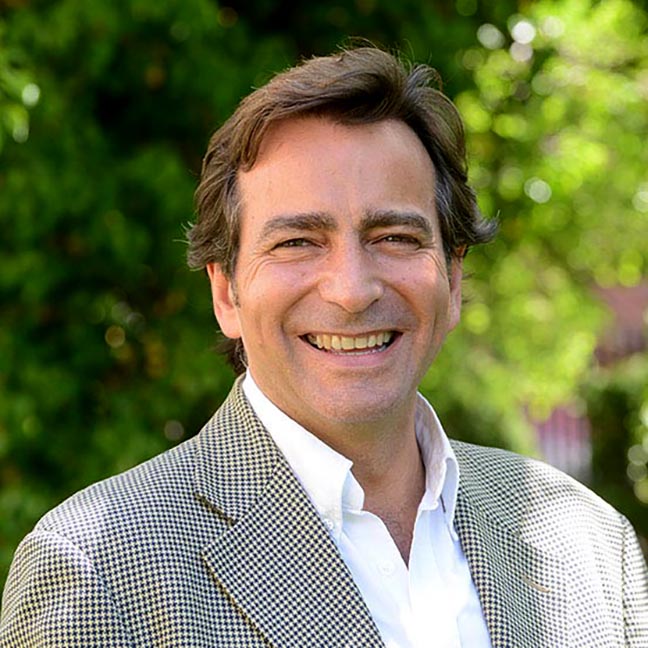 Bruno Colomer has been Codorníu's main enologist since 2008. He asserts on the website: "Our philosophy is to create a diversity of cavas, both young and with a prolonged aging, but all with a common denominator: maximum quality with a fresh and modern style, maintaining the main characteristics of each grape variety. This can be achieved thanks to our origins: farm and certified vineyards of three different terroirs, three zones within the Denomination of Cava and different grape varieties. Anna is a reflection of the perfect essence of all this experience and the Codorníu style. A cava with unique personality."
Anna de Codorníu Brut Rosé NV is a delicious pleasure at pleasurable price. Superb color; nice fruit expression; fun to sip. While you could pair this with a parade of foods, particularly lighter fair, this pour's true métier is as an apéritif or for toasting at special occasions such as weddings, graduations, anniversary events. Its lovely color makes it instantly appealing in the glass. Its behaved acidity and pleasant fruitiness means it can be enjoyed by a very wide range of palates from sophisticate to those who only imbibe at special events, and even then only to be sociable—although this might earn a refill even for them. $13-15