Medium ruby color; blueberry, cherry; bing cherry, raspberry, plum, strawberry, hint of vanilla and spice on the palate.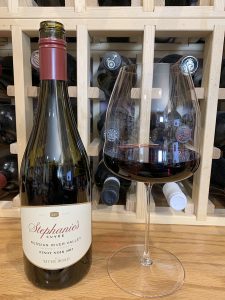 Dry; genteel tannin with balancing acidity (3.65 pH). Medium body. Very, very smooth—silky—and delicious. Bright and fresh with elegance and some depth and complexity. Silkiness particularly shines on the medium-long finish. This is pinot you just enjoy drinking because it is so silky smooth and delicious. And I know I have used those adjectives more than once in this review, but that is what this pour is all about; 14.3% ABV.
Fermented in open-top stainless steel fermenters with five days of cold soak prior to fermentation. Twenty percent of the wine aged in new French oak barrels.
River Road is a Ron Rubin brand. Rubin dreamed of a career in wine while at UC Davis in 1971, but spent 22 years working with his family's business, Central Wholesale Liquor in Mount Vernon, IL. In 1994, his career took a sharp turn when he purchased The Republic of Tea, a California-based tea business, which set him on " a mission to seek and procure the most exquisite teas from world premier tea gardens, making them accessible to everyone."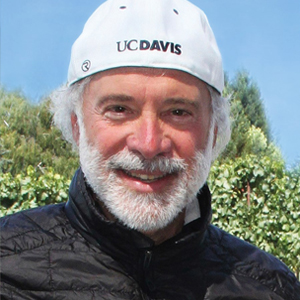 Changes were not over. Website notes: "40 years after Ron's entry into the beverage industry, his dream came true. He purchased River Road Family Vineyards and Winery, in the Green Valley of the Russian River Valley, in the heart of California's Sonoma County. Finding himself in the prestigious Green Valley made this 'dream come true' even more meaningful."
Rubin is involved in philanthropy. He is president of the board of directors for Sonoma State University's Wine Business Institute, advising on the University's curriculum. In 2015, Rubin became a major donor in support of the Wine Spectator Learning Center's state-of-the-art education complex, and home of the Wine Business Institute.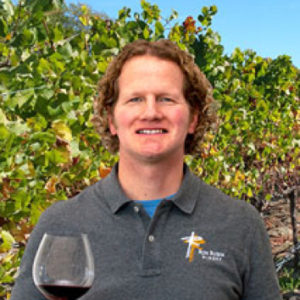 Joe Freeman in the winemaker. He has worked in Sonoma's Russian River Valley since 1997 in a variety of positions at several wineries before joining River Road Family Vineyards in 2004. Freeman produced this wine, but in June 2020, Ron Rubin announced long-time assistant winemaker Ed Morris was promoted to winemaker for wines, excepting Sonoma County wines, which Freeman will still make. We shall see if this makes any difference going forward. My bet is it will be subtle if any change.
River Road Stephanie's Cuvée Pinot Noir, Russian River Valley 2017 is deliciously smooth, silky, elegant, sophisticated, delicate. Wisely avoids excessive oak and overly fruity. Delicate is the adjective that keeps coming to mind, and I love that in a quality pinot noir. Pair with lamb, particularly rack of lamb, but slow-cooked boneless leg of lamb will shine, too; salmon and other fleshy seafood; shrimp; turkey and other poultry; pork; wild game—venison. That said, this is delicate and delicious enough to just enjoy on its own, I even would eschew wine crackers so as to allow the wine full access to caress my hedonistic pleasures. $30-32