Deep ruby color; blackberry, cedar on the nose; cherry, dark fruits, redcurrant on the palate.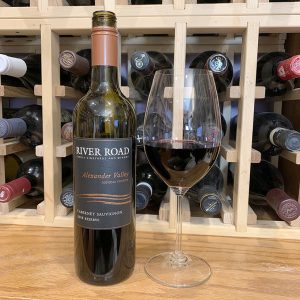 Dry; mild, chewy tannin and some balancing acidity. Medium body; smooth and round. Some oak from nine months in French and American barrels. Fruit struggles some to make a big impression, but does deliver the sophistication and subtleness you expect from an Alexander Valley wine. This appears purposely made in reserved style. There is a taste of sugar-free blackberry jam on the mid-palate and finish that adds surprising interest, while also reinforcing the lightness and reserved effort of this offering; 13.9% ABV.
River Road Family Vineyards and Winery is a Ron Rubin Brands product. Rubin dreamed of a career in wine while at UC Davis in 1971, but spent 22 years working with his family's business, Central Wholesale Liquor in Mount Vernon, IL. In 1994, his career took a sharp turn when he purchased The Republic of Tea, a California-based tea business, which set him on " a mission to seek and procure the most exquisite teas from world premier tea gardens, making them accessible to everyone."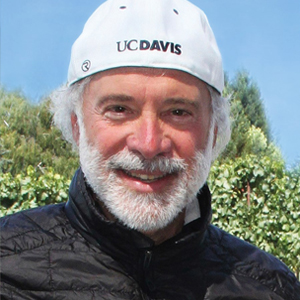 Changes were not over. Website notes: "40 years after Ron's entry into the beverage industry, his dream came true. He purchased River Road Family Vineyards and Winery, in the Green Valley of the Russian River Valley, in the heart of California's Sonoma County. Finding himself in the prestigious Green Valley made this 'dream come true' even more meaningful."
Rubin is involved in philanthropy. He is president of the board of directors for Sonoma State University's Wine Business Institute, advising on the University's curriculum. In 2015, Rubin became a major donor in support of the Wine Spectator Learning Center's state-of-the-art education complex, and home of the Wine Business Institute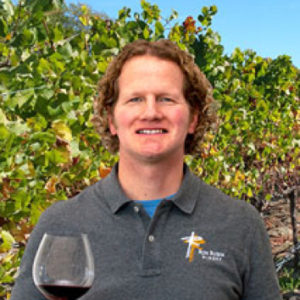 Joe Freeman in the winemaker. He has worked in Sonoma's Russian River Valley since 1997 in a variety of positions at several wineries before joining River Road Family Vineyards in 2004.
River Road Vineyards Reserve Cabernet Sauvignon, Alexander Valley 2018 is, basically, an entry-level Alexander Valley cab. It is tuned back, reserved in style, which many people who are put off by the boldness of big Sonoma/Napa offerings will find delightful. Pair with braised short ribs; grilled meats, especially lighter red cuts as mild tannins will not shine with heavily marbled, rich flavored cuts; slow-cooked brisket; aged cheese. $25-27