Deep medium gold; honeysuckle, Meyer lemon, pear, bread yeast, almond on the nose; Meyer lemon, green apple, citrus, strawberry, ginger on the palate.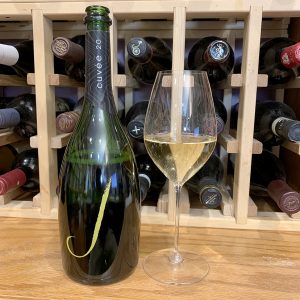 Brut; lively, delicious, fun. Round, creamy. Really nice smoothness and apple-strawberry illusion of sweetness make dramatic entrance on the mid-palate after the sonata of the lively, brisk initial attack. Spice and fruitiness on the rollicking finale, a rondo closing for this symphony of crowd-pleasing bubbly.
Superb acidity (3.12 pH)—pair with almost any food. Classic blend of chardonnay and pinot noir with a dollop of pinot meunier. Steady column of vigorous bubbles. This is latest iteration of this wine. It tracks nicely with previous effort I have reviewed. This may have a tad more chardonnay, but that is nuance gleaned from research and prior vintage notes rather than taste buds. No reason to over-think this consistently tasty Russian River Valley sparkling; 12.5% ABV.
Traditional method sparkling; wine aged 24 month en tirage (1% residual sugar dosage). En tirage is French for "in pulling" and refers to time bottled wine rests in contact with lees (dead yeast cells and other particles that precipitate out of the wine) during secondary fermentation (which turns still wine into sparkling). This wine aged additional six months in corked bottle before release. The result is a smooth and delicious pour by a winery noted for its sparklings.
Judy Jordan—the daughter of Jordan Vineyard & Winery founder Tom Jordan—began J Vineyards & Winery in 1986 specializing in sparkling wine. This expresses the original sparkling direction of the winery and is a superb large-production effort.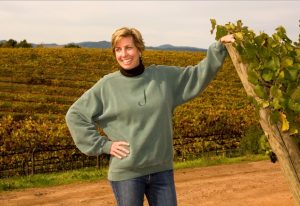 Gallo purchased Judy Jordan's operation in 2015. Judy explains: "the winery kept getting bigger and bigger, and it was more and more pressure with operations, and I was getting further and further away from what I particularly love, which is geology, terroir and the vineyard–because I was running a big company." This may be an effort not under Jordan's supervision—but as an NV, there almost must be some Judy equity here.
Gallo knows how to take a proven good thing and continue to run with it. This is an example. In fact, Judy said she sold to Gallo because it is a family-owned business (the largest family-owned wine business in the world) that shares her core values. Pray it continues to work out, because this is really nice bubbly and J Vineyards make very good wine in general.
Gallo veteran Nicole Hitchcock is the winemaker at J today. The winery website does not indicate her participation in this effort, but this likely represents her leadership. Scott Anderson was/is assistant winemaker; he no longer appears on the website. He likely participated in this effort. In any event, Hitchcock will set the course of J Vineyards & Winery going forward. May the wind be at her back. May Mother Nature take her to her bosom.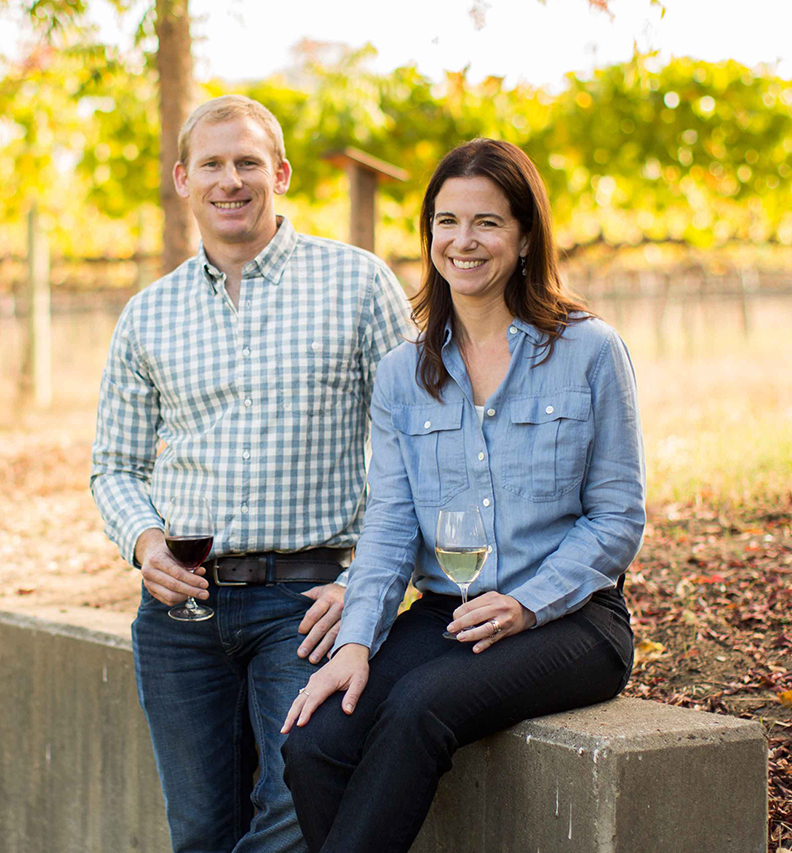 J Vineyards & Winery J Cuvée 20 NV is delightful, fruity, nuanced. Consistently excellent year-upon-year. The Meyer lemon and citrus initial attack begins a symphony of pleasing Russian River fruit flavors. Pair with almost anything—that's how most sparkling rolls—but if you want exotic inspiration, try Dungeness crab cake, lobster roll, goat cheese, even popcorn. This also would work extremely well as an aperitif and party-starter all by itself or with cheese cubes and finger foods. Will impress guests at an up-scale wedding, too. $32-38