Medium pink-copper color; cherry, raspberry, bread yeast on light, fruity nose; raspberry, strawberry, peach, citrus, minerals on the palate.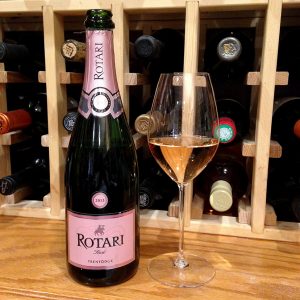 Brut; lively acidity and minerality; soft, creamy, balanced; delicious fruitiness. Light body with persistent tiny bubbles. Made with 75% pinot noir, 25% chardonnay from the Trento region of northeastern Italy. Aged 20-24 months on the lees; metodo classico fermentation and finishing (in bottle, same as Champagne).
Rotari gets its name from the Lombard King Rotari (or Rothari), 636-652, who brought most of northern Italy under Lombard control through a series of military campaigns. Rotari's Edict of Rotari (Edictum Rothari) was the first compilation of Lombard law, and included rules for making wine. It mirrors Germanic legislation of the period; the Lombards were a Germanic people who ruled northern Italy from 568 to 774.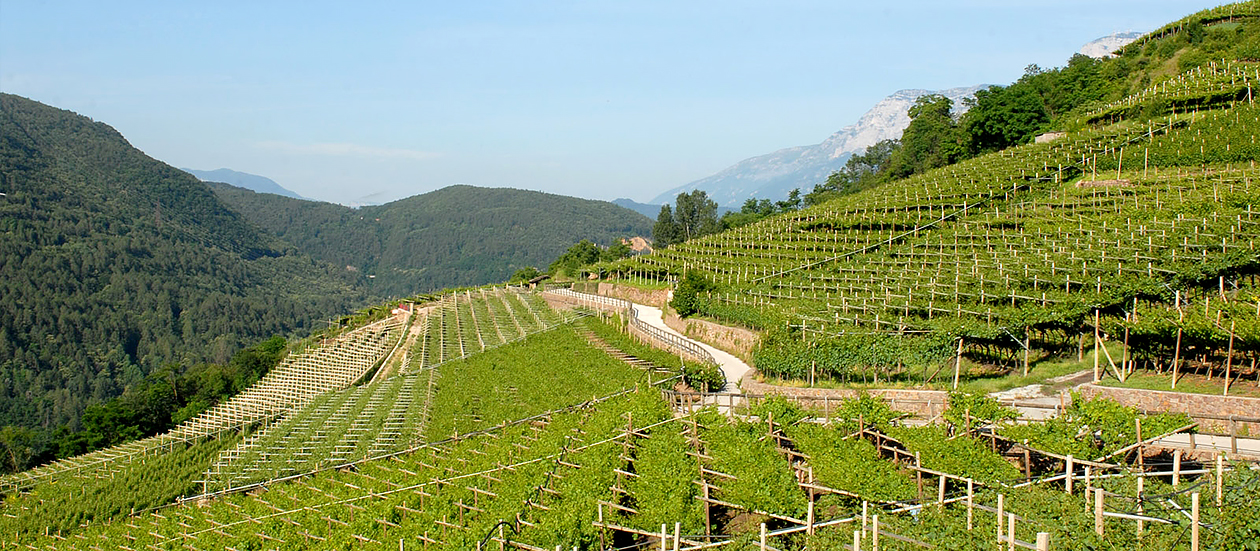 Rotari vineyards are in the foothills of the Dolomite Mountains—the Italian Alps—ranging from 950 to 2,500 feet. The elevations, clear sunlight, cold nights and breezes from some 400 lakes and glaciers create an ideal environment for crisp, acidic, elegant sparkling wines, such as this example.
Rotari is owned by the Trentino-based Gruppo Mezzacorona, a group of wineries that has been making wines in the region for more than a century. All Rotari wines carry the "Trento DOC" label, earned by adhering to strict quality control standards.
Rotari Rosé Trento DOC 2013 is an elegant, delicious sparkling rosé that compares favorably with efforts two and four times the price, something Rotari accomplishes year after year. The label on the bottle only says Rotari Rosé, but you will see many references to Rotari Brut Rosé in wine reviews; they are the same thing. If you look on the back label you will find the "brut" reference.
Rotari Rosé Trento DOC 2013 will work wonderfully as an aperitif with its pleasing color, lively bubbles, and delicious, delicate fruit flavors. Rotari consistently delivers amazing value-for-price wines, and this effort certainly maintains that tradition. Pair with fish, certainly, but as it is with most quality sparkling wines, this will pair with almost anything except massive red meats, and even then it will not be a faux pas. $14-19
Rotari USA website with video with lovely, instructive video