Pale straw color; orange, lychee, citrus, honeysuckle, flowers on the nose; citrus, very ripe peach, apple, some lime and ripe melon, honey on the palate.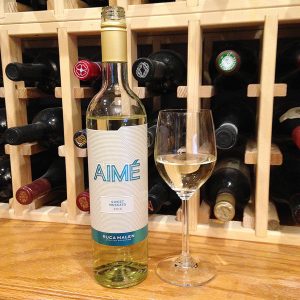 The label says sweet moscato and it is, but it not cloyingly or oppressively sweet; it will not put you into a diabetic coma. If you enjoy sweet wine, you will love this. Evaluating such wine always is a challenge for me. Sweet is not my sweet spot in wine, but at the same time I know my readers and online followers include many who will enjoy this effort. I strive to evaluate wines for what they are, not if they are what I enjoy. I welcome feedback on the wine and the general subject.
Thus: this is not plonk sweet wine—it has elements of sophistication and is well made by a quality Argentine winery. I appreciate the vivid fruit, citrus and ripe melon. Loads of honey, especially on the mid-palate and finish. I know many friends who will find this pour magnetically attractive. It hits their sweet spot.
The romantic "Ruca Malen" winery name comes from a Mendoza legend. According to the legend, love betweens gods and mortals was forbidden, which caused Mapuche women to always look down out of fear of meeting the fierce gaze of a god. One day the most daring Mapuche woman, however, walked with her head raised, and when she encountered a god she met the god's gaze without fear and instantly fell in love. The god, touched by her love and courage, offered the woman an elixir to join him as an eternal being. In return, she gave him a home, "the young girl's house"—Ruca Malen—so they could be together and create a new lineage of legendary gods.
There are two real life stories going on here—Bodega Ruca Malen, a quality Mendoza maker ("Modern, nicely crafted wines designed for the table, easy to drink"—Luis Gutiérrez/The Wine Advocate), and the U.S. importer, Hubert Opici, a legend in the wine world. I've included links to the winery website and links to an informative Opici's website video, plus a link to great interview by Gary Vanerchuk with Hubert Opici. If you are deep into the wine weeds, you will enjoy the videos. If you are just sorta into wine and like something fruity and sweet, you will enjoy this nicely priced white. If you enjoy both, thank me in the morning.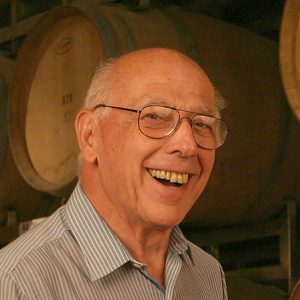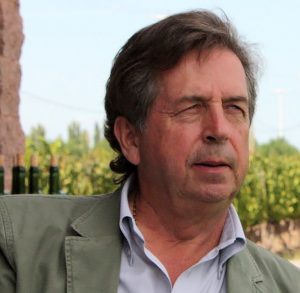 The winery traces its roots to 1998 when Jean Pierre Thibaud and Jacques Louis de Montalembert decided to build a winery in Mendoza. In the charming English translation description on the winery's website, the two "confessed to each other the desire to build their own winery." Thibaud was leaving the presidency of Chandon Winery Argentina after 10 years and Thibaud had experience in Burgundy. Their first harvest was in 1999.
Ruca Malen Aimé Sweet Moscato 2016 is part of a new brand—Aimé—at Ruca Malen that also includes a malbec, a cabernet sauvignon, and a red blend. It clearly is targeted to Millennials who want vivid flavors to share with friends while enjoying a good time. Pairs with Indian food, fish, sushi, would work as an aperitif when served very chilled, also an after-dinner drink with its sweetness. $8-11
Vanerchuk interview with Hubert Opici