Pale yellow color; grapefruit, apple, white peach on the nose; peach, grapefruit, melon, apple on the palate.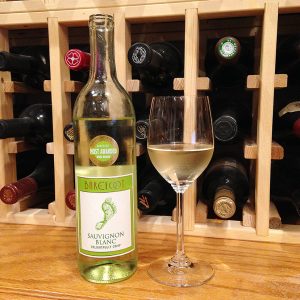 Dry—flirts with off-dry; very fruit forward, as you expect from Barefoot; no tannin, very nice acidity (3.25 pH); crisp and tangy. Varietally correct with some albarino and semillon added; albarino provides more grapefruit and melon; semillon contributes peach and apple.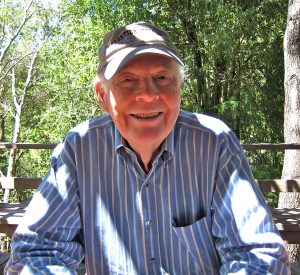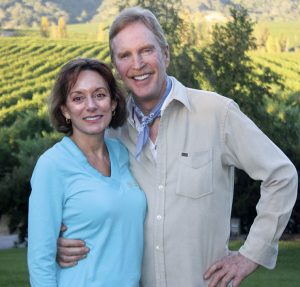 Barefoot started as Barefoot Bynum in Davis Bynum's garage in 1965, then everything kicked up a notch when Bonnie Harvey and Michael Houlihan took over in 1986. Harvey-Houlihan dropped Bynum's name from the label but kept the laid-back Barefoot image and built a major brand.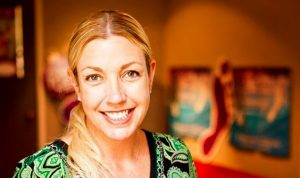 Jen Wall joined the team in 1995 as winemaker, stepping up the pace even more, expanding the company's product line from four wines to today's more than 30. Wall emphasizes affordable consistency, therefore Barefoot wines are non-vintage—their goal is consistent delivery of a fruity, varietally correct product made with grapes sourced from vineyards throughout California.
E&J Gallo gobbled up the enterprise in 2005, and the largest family-owned wine business in the world—working with the existing Barefoot team—has taken Barefoot to the second-most powerful wine brand in the country.
The marriage of Barefoot winemaker and Gallo is one made in value-priced wine heaven. Gallo knows how to deliver what masses of people want to drink at superb prices people want to pay and has the marketing and business infrastructure to boost things to really big.
Barefoot Sauvignon Blanc is by no means complex or surprising—that is its allure. People know exactly what they are going to get: a trustworthy, easy drinker that tastes like simple, uncomplicated sauv blanc for a Lincoln and some change. As long as you do not pull the cork expecting a Marlborough SB, Sancerre, or Pouilly-Frumé, you will not be disappointed.
Today, husband-and-wife Harvey and Houlihan are best-selling authors and keynote speakers, their Barefoot days behind them. Jen Wall remains the head winemaker. And Barefoot is a monster best seller for Gallo.
Barefoot Sauvignon Blanc NV is a suitable sauv blanc for the price. Uncomplicated, loaded with fruit, an easy-to-drink entry-level pour to welcome you to the sauv blanc world. Pair with cheese, summer salad, fish, white sauce pasta, sushi. $6-7