Deep garnet color; cherry, plum, violets, loam, mint on the nose; black cherry, plum, raspberry, cranberry, tobacco, rosemary, oak spice on the palate.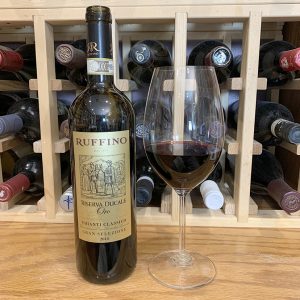 Dry; silky tannin; good balancing acidity. Medium-full body. This was tough, cool vintage in Tuscany, so Ruffino deserves kudos for Ruffino still pulling of a gran selezione effort. Oro is not made every year, only when they are confident they can maintain flagship standards. By DOCG regulations, gran selezione can only be made with grapes owned or controlled by the winery.
Interestingly, reviews of this have been all over the place. Ruffino makes something like 400,000 bottles of this, so you expect variances. Fortunately, I got a very presentable one, as did several other critics who found it worthy. This may not be an exceptional effort, but I don't think it any way deserves the brickbats from some. Blend of 85% sangiovese, 10% merlot, 5% cabernet sauvignon/colorino; 14.5% ABV.
Fermented in stainless steel. Post-fermentation maceration on the skins for 10 days. Malolactic fermentation occurred in concrete vats. The wine then aged 12 months in concrete, followed by 12 months in mammoth Slavonian oak barrels (925-2,000 gallons), then finally 12 months in once-used barriques and tonneax. That is significantly longer than DOCG requirements. Then the wine spends up to year in bottle before release. An interesting routine for this Super Tuscan. At six years old, this is just coming into its drinking window.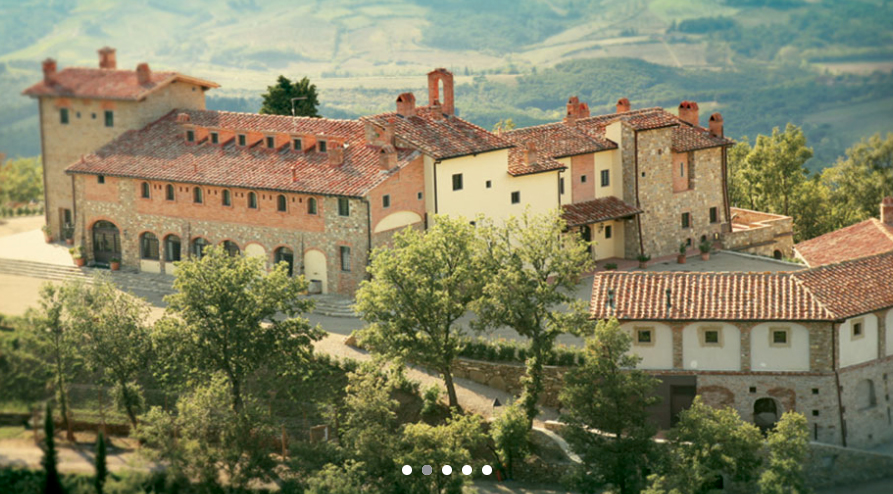 Ruffino is the only Italian wine legally allowed to include "riserva" in its name. "Ducale" comes from the Duke of Aosta, who fell in love with the wine in the late 1800s; the wine thus became "the duke's reserve." The name first went on the label in 1927. Aosta is a small, bilingual region in the Italian Alps, in the extreme northwest of Italy. The duke is the person depicted on the iconic label.
The Ruffino story begins in the Tuscan town of Pontassieve, near Florence, and a small winery established by cousins Ilario and Leopoldo Ruffino in 1877. By the 1880s, they were winning awards. By the 1960s Ruffino sold wines in more than 100 countries. Today, ownership by Constellation Brands (a purchase completed in 2011) means this is widely available. Constellation is the world's leading premium wine company.
Ruffino Riserva Ducale Oro Chianti Classico Gran Selezione DOCG 2014 is rich, smooth, savory version of Ruffino's premier Chianti/Super Tuscan. Delivers power without being overbearing. Black fruits and panoply of palate pleasers. Delicious. Pair with meat and tomato sauce pastas; meat lover pizza; beef stew; spiced lamb and roasted leg of lamb; veal; eggplant Parmesan; grilled ribeye with roasted vegetables. $30-45