Deep purple-ruby color; plum, cherry, blackberry, spice on the nose; red plum, blackberry, mulberry, blackberry, blackcurrant, red plum on the palate.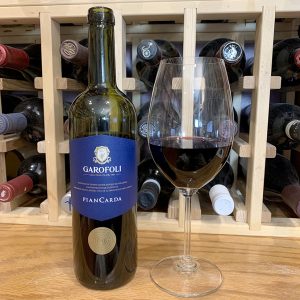 Dry; dusty, drying tannins that also are mild, smooth and elegant. Good balancing acidity. Medium body. Pure, delicious expression of montepulciano from Marche region, vineyards located in the hills behind Monte Cònero. Not nearly as rustic and assertive as montepulciano in the d'Abruzzo style.
Fermented with skin contact for 7-10 days. Aged a year in large oak casks, so there is oak, but reserved. Satisfying smokey, sweet-fruity finish; 13.5% ABV.
In 1901, Antonio's son, Gioacchino, founded the Garofoli winery. For the next four decades Gioacchino and his wife, Ida, and their nine children ushered the company through constant growth.
His sons, Franco and Dante, succeeded Gioacchino after World War II. Brothers Gianfranco and Carlo followed. Gianluca Garofoli, the fifth generation and Gianfranco's son, alongside his sister Caterina, and Carlo's daughter Beatrice lead the operation today. Since the 1994, the company has been a joint-stock company wholly owned by the Garofolio family.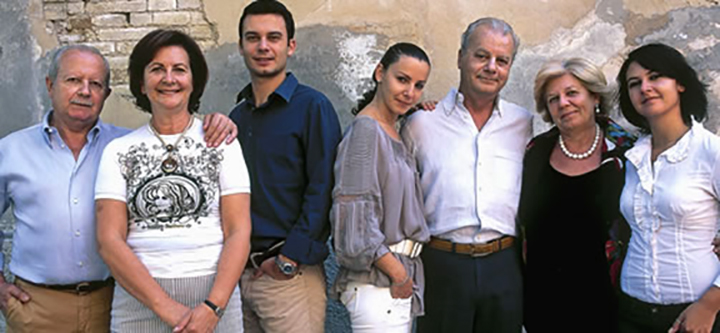 The Garofolis are among those most credited with improving the style of verdicchio wine and elevating it into world-class level. Verdicchio is famous for its versatility and ability to age. In addition to adopting a modern emphasis on freshness and clear focus on the grape, the Garofolis were among the first producers to limit yields in order to give verdicchio greater body, structure, and complexity. This effort reflects their vision and significant achievement.
Gioacchino Garofoli Piancarda Rosso Conero 2017 is yummy and delicious rather than complex. Great price point for an easy drinking, everyday versatile red. Solid wine. Those who shun assertive reds will enjoy. Pair with roasted meats; pasta dishes; veal; poultry; wild game; Mediterranean cuisine, aged cheeses. $14-18