Medium purple-ruby color; cherry, herbs, violets, oregano on the nose; cherry, red currant, plum, blackberry, roast tomato on the palate.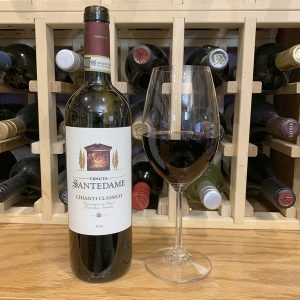 Dry; concentrated aggressive dark fruits—definitely decant for best results. Light-medium body, which surprises after pop-and-pour sip delivered deluge of dark fruit. Expected good acidity and taciturn tannins; 14.5% ABV.
Blend of 80% sangiovese, 10% merlot, 5% colorino, 5% cabernet sauvignon and canaiolo. There is a suggestion of oak, but this only touched oak "approximately 6 months" according to the label. A serviceable Chianti Classico, but it is a stretch to call it more than a nice, easy drinker for your mid-week pizza party. Clearly works as the second bottle after your crowd finishes the first, more substantial—and, to be fair—more expensive Chianti.
Definitely gets better with decanting and age in glass. After sipping once after the pop-and-pour, I immediately went to my Menu decanting system, which produced welcomed improvement. The second and third pours, accompanied by vigorous swirling and some patience as I write this review, makes this noticeably smoother and more approachable. So I reiterate the necessity of decanting—which benefits almost all red wines.
The Ruffino story begins in the Tuscan town of Pontassieve, near Florence, and a small winery established by cousins Ilario and Leopoldo Ruffino in 1877. By the 1880s, they were winning awards. By the 1960s Ruffino sold wines in more than 100 countries.
Happily, Ruffino is noted for their commitment to allowing the land and grapes to speak with minimal intervention in both the growing and winemaking. Today, ownership by Constellation Brands (a purchase completed in 2011) means this is widely available. Constellation is the world's leading premium wine company.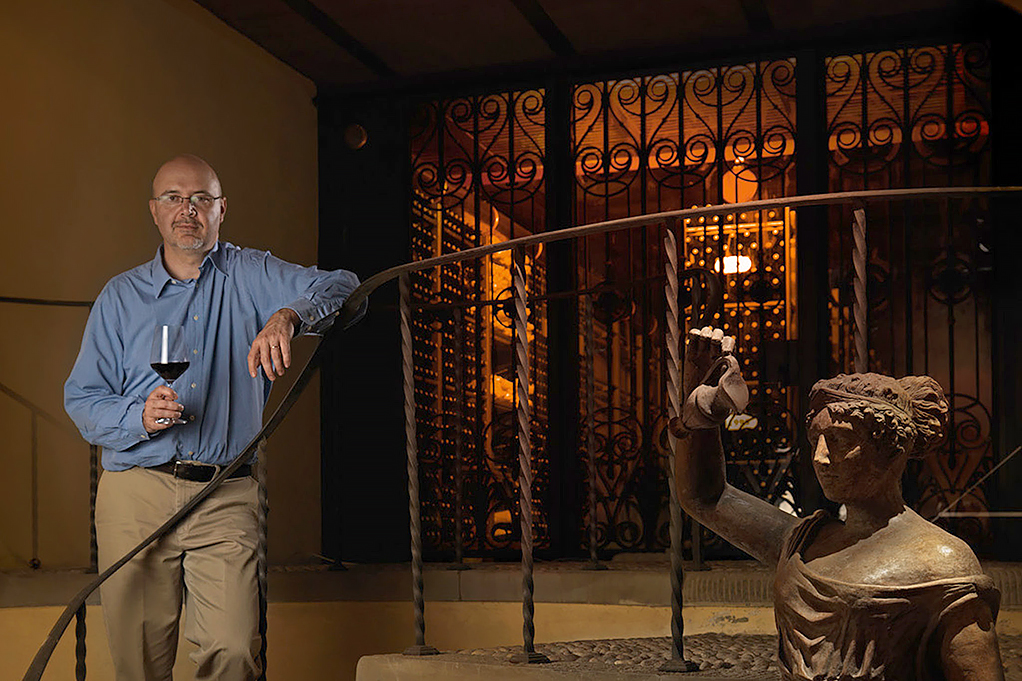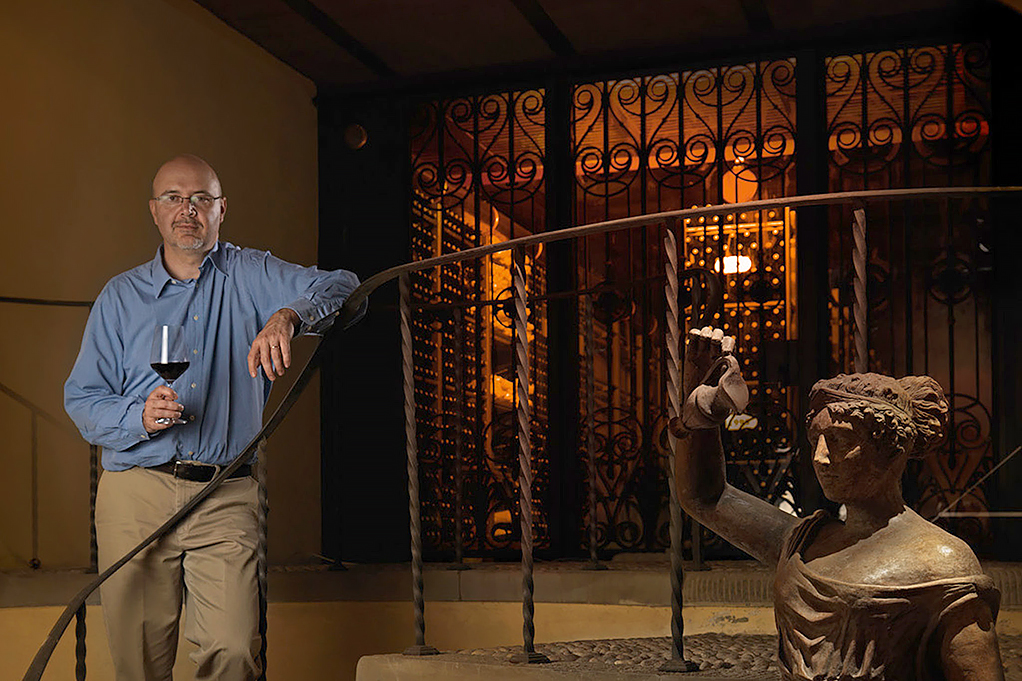 Gabriele Tacconi is the head winemaker at Ruffino. The website notes: "Gabriele always knew his life's work would involve wine. After earning a degree in enology from the University of Milan, Gabriele traveled to Montpellier, France, to work at the Institute Cooperatif du Vin. He returned to Italy and went on to hold a chief winemaker position before joining Ruffino in 1998 to pursue his passion for Tuscan wines and the heritage of Tuscany.
"Gabriele spent his first 11 years at Ruffino honing his craft as assistant winemaker and learning the nuances of Tuscan vineyards and viticulture.
"In 2009, he ascended to chief winemaker for Ruffino and now handles production of all wines, including the venerable Riserva Ducale, Riserva Ducale Oro and Modus. 'I feel great passion and love for the Tuscan landscape, its history, and the high quality of wines that are made here,' Gabriele says. 'Everyone at Ruffino is proud to represent the unmistakable Ruffino style of elegant wines known around the world. We all strive to carry on the high standards that have been set in the past.'"
Ruffino Tenuta Santedame Chianti Classico DOCG 2015 is problematic immediately out of the bottle, but smooths out and becomes much more appealing after decanting. It presents rich red fruits and classic Chianti attributes, as you would expect from a premier Tuscan wine importer into the U.S. market. Even when Ruffino does not hit it dead center perfect, they still consistently deliver a wine you can enjoy at a fair price. Pair with traditional Italian dishes—chicken cacciatore and portobello mushroom ravioli; spaghetti and meat balls; pizza; tandoori chicken; lighter red meats. $23
Ruffino website with exciting landing page video