Deep garnet color; leather, smoke, tobacco, cherry, raspberry on the nose; cherry, plum, raspberry, red fruits on the palate.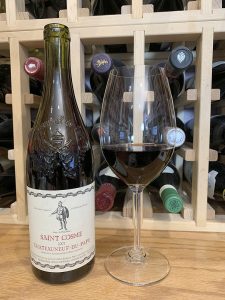 Dry; moderate tannins, good acidity. Full body. GSM blend of 50% grenache, 30% mourvèdre, 10% syrah, 10% cinsault. Aged 24 months in two-to-four-year-old barrels, so there is some oak, but nothing to distract from the still-vibrant fruit. Gentle and supple in the mouth after 15 years of age. No garrigue or pepper notes remain. Garrigue refers to the fragrant shrubs—juniper, thyme, rosemary, lavender—of the Mediterranean coast. When young, garrigue is a tell for GSM wines. This now is nuanced and integrated. 14.5% ABV
Reviewing a wine of this age means you almost certainly cannot buy it in a store or online. This was an exercise in patience, an experiment in aging. I first bought this wine maybe a dozen years ago after a strong recommendation by Gary Vaynerchuk in his YouTube blog, Wine Library TV. It was delicious then, and since I purchased two—maybe it was three—bottles, I resolved to set one aside to explore what would happen with significant age. The answer is the wine was delicious when young. It remains so today, but is different.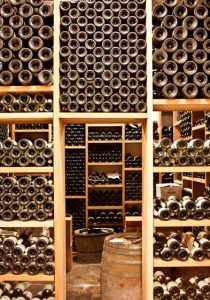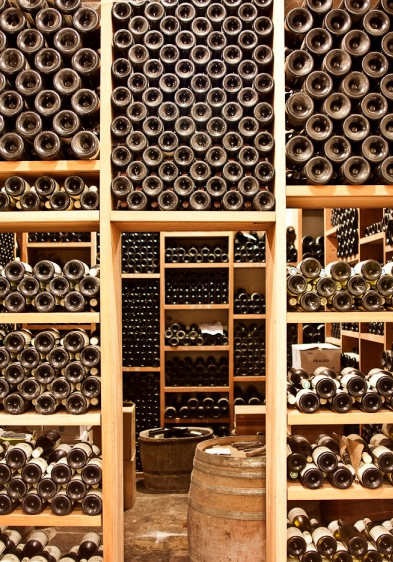 Age brings subtlety and nuance. Exceptionally smooth now with no tannin pucker or acidity or alcohol excesses. It is hard, likely impossible, for me to compare my tasting of so many years ago. I have aged along with the wine. A lot of wine has coursed past my palate. It strikes me that this wine was being made at roughly the same time the newspaper editor challenged me to write my wine column. And so it has gone.
The good news for me is 2007 proved to be a good vintage in the lower Rhône, where the Châteauneuf-du-Pape (New Castle of the Pope)/Gigondas vineyards are located. Furthermore, Saint Cosme is an outstanding maker. Château de Saint Cosme is the oldest wine-making estate in Gigondas, dating from 1416. It is built on the site of a Roman-era villa that likely had a vineyard, meaning the soil may have been producing wine for more than 2,000 years. Château de Saint Cosme and its surrounding vineyards are located north of the village of Gigondas and has been in the Barroul family since 1570. Louis Barruol, the 15th generation, took over the estate from his father, Henri Barruol, in 1992. Louis sources grapes acting as a micro-négociant, and labels such efforts "Saint Cosme" while wines made from estate-grown grapes are labeled "Château de St. Cosme". The estate is regarded as one of the best in the Southern Rhône.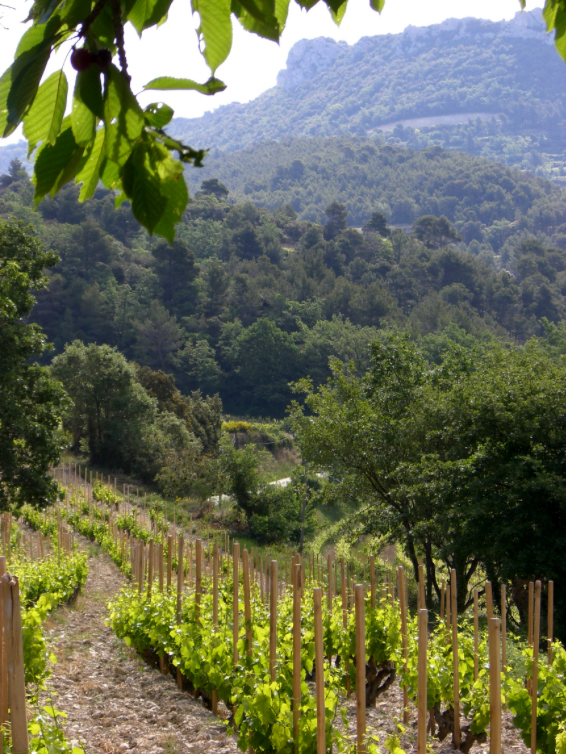 My decision to open and pour this involved no meager amount of angst. The bottle nestled in the bottom shelf of my wine refrigerator, next to some other collectible wines destined for long-term aging. At the same time, I knew from wine critics, not the least being Robert Parker, who loved this effort and had opined that its drinking window twilight loomed. As I write this review, I am writing a wine column about when to stop being patient and begin to pour your long-held wine. What better way to research than to subject myself to the pressures and tyranny of time? I won't be around or improve forever, neither would this wine. It was time to seize the moment. And this 2007 Châteauneuf-du-Pape in this case.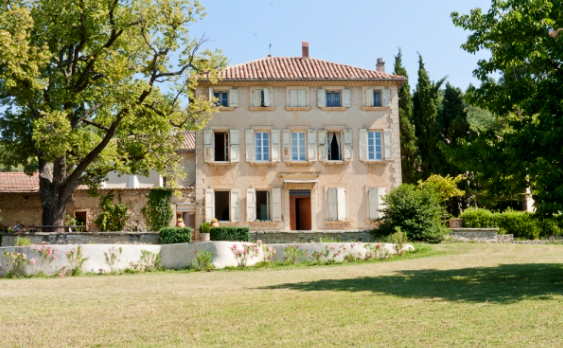 Bottom line? The wine was excellent then. Time did not make it transcendently better. It certainly, and thankfully, did not diminish its quality. It was good then. It is good now. The greatest joy was simply having a quality wine to view and consider these past dozen-plus years, a celebration of my patience and self-control. I knew there would be a time to break the spell and taste the result. On a day when I write a wine column about when to open that treasured bottle you have refrained from opening for years, opening my such bottle seemed the appropriate thing to do.
Saint Cosme Châteauneuf-du-Pape 2007 is restrained delicious, mellowed and lushly approachable after 15 years. GSM/Châteauneuf-du-Pape/Gigondas wines are among my favorites. Likely my favorites, if someone demanded an answer. It is exceedingly unlikely you will now find this vintage, but Saint Cosme is a quality producer you can find. They have been making wine there for more than 600 years. Trust me, they know what they are doing and you can buy and enjoy without hesitation. Tonight or 15 years from now. $50—60 when purchased ($80-plus in today's dollars).
Château de Saint Cosme website