Deep ruby color; plum, cherry, blackberry, mint, oak on the nose; plum, blackberry, cherry, oak, chocolate on the palate.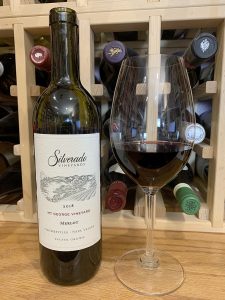 Dry; smooth, fine-grained tannins, good acidity (3.47 pH). Medium body. Showcases the soft, approachable side of merlot. Very smooth in the mouth. Does not challenge your palate—a plus for some, others may want more oomph and assertiveness in their red wine. Estate-grown (Coombsville, Mt. George) fruit. Sixteen days of skin contact. Aged 16 months in French oak, 40% new. 14.7% ABV
The Miller family now is in its fourth generation of operating Silverado Vineyards. From the website: "In 1981, Ron and Diane Miller and her mother, Lillian Disney, established Silverado Vineyards to make wines from the historic sites of their estate. For years, they had sold their fruit to neighboring wineries who were building global reputations for excellence. It was time, they decided, to create their own wines, their own expressions of the Napa Valley they loved and admired.
"The winery takes its name from the historic vineyard which surrounds it. The vineyard borrowed its name from the abandoned mining town at the top of the Napa Valley. Here, over a century ago Robert Louis Stevenson stayed and wrote, 'The beginning of vine planting is like the beginning of mining for precious metals: the winegrower also 'prospects'.' Four generations of Millers are still 'prospecting' for wine, making something beautiful from the land under their care."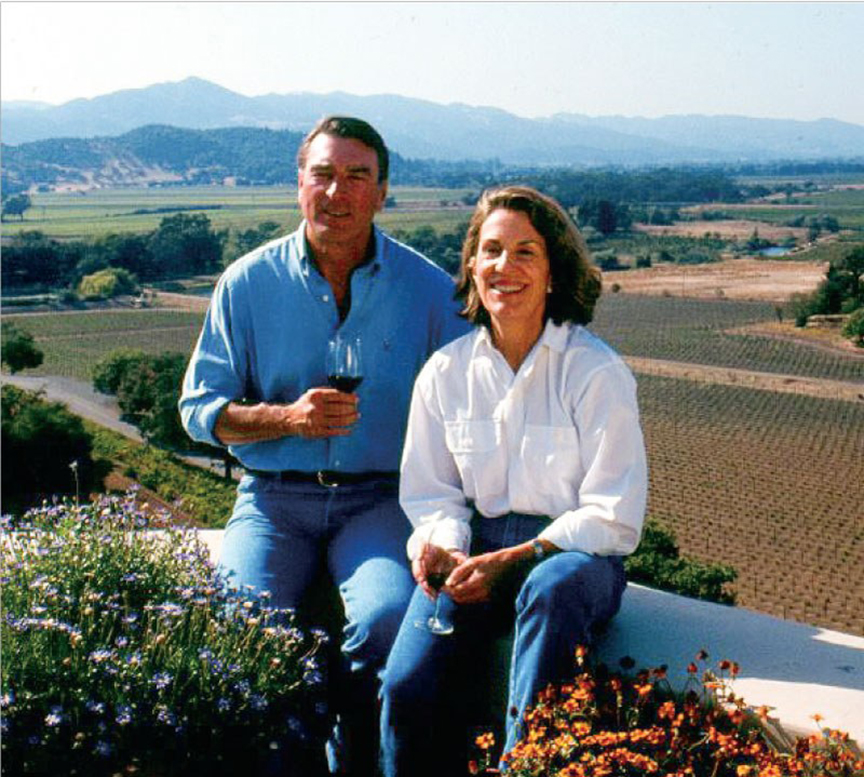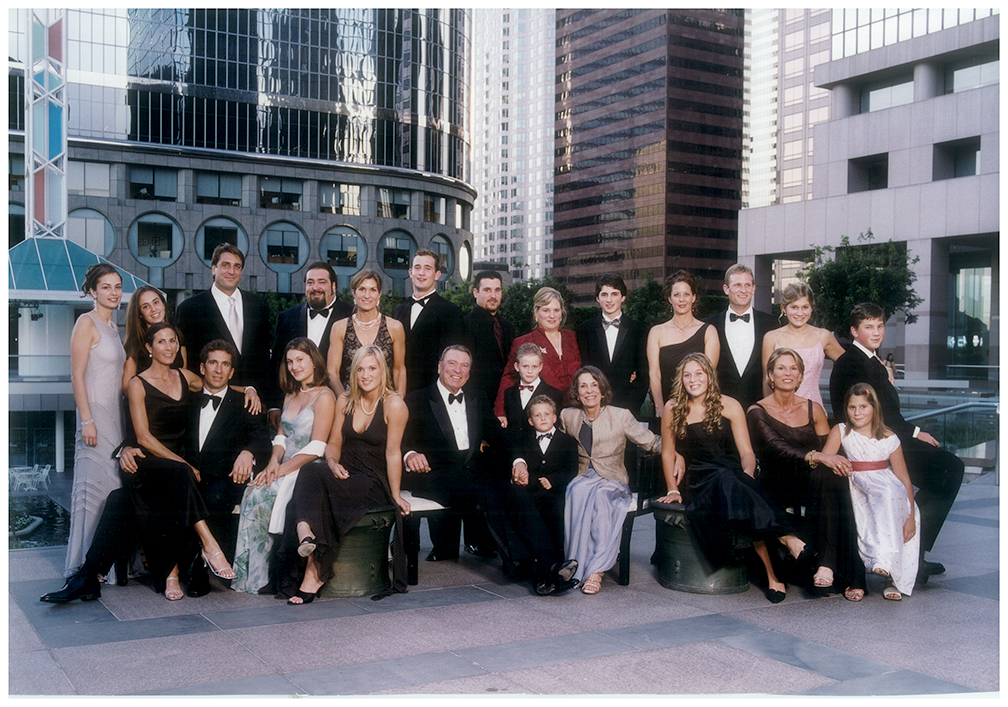 Diane Miller passed away in 2013. Ron Miller became president of the board of directors of The Walt Disney Family Museum, and chairman of Silverado Vineyards until his passing in 2019. Diane and Ron's children and grandchildren continue to carry their family's legacy forward as the owners of Silverado Vineyards.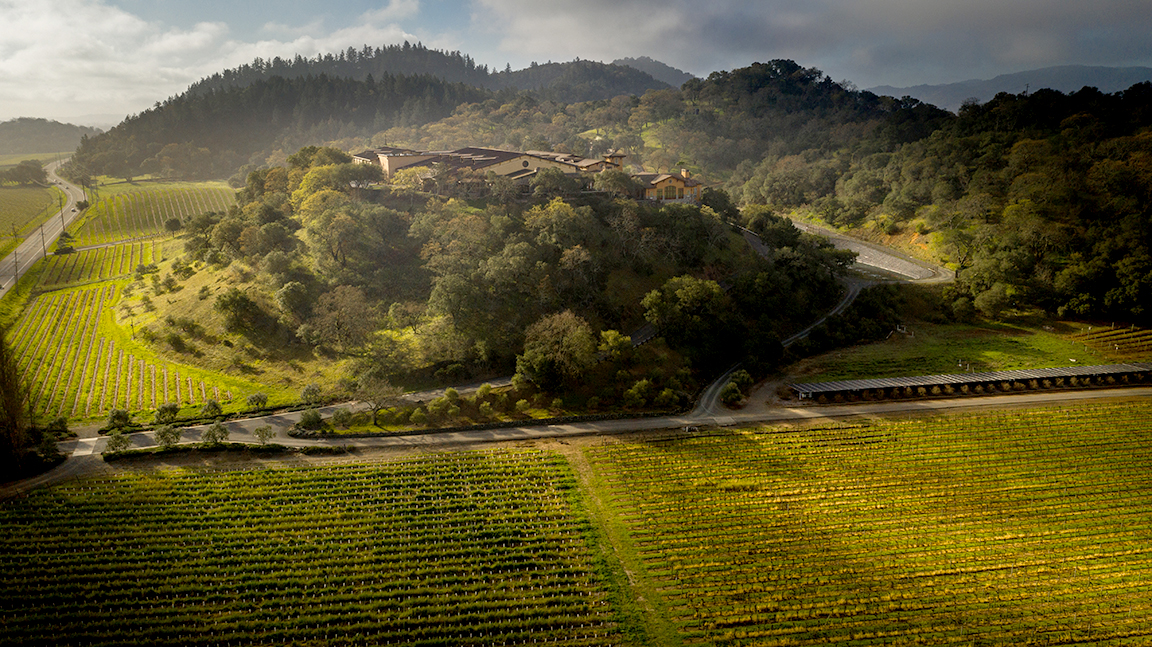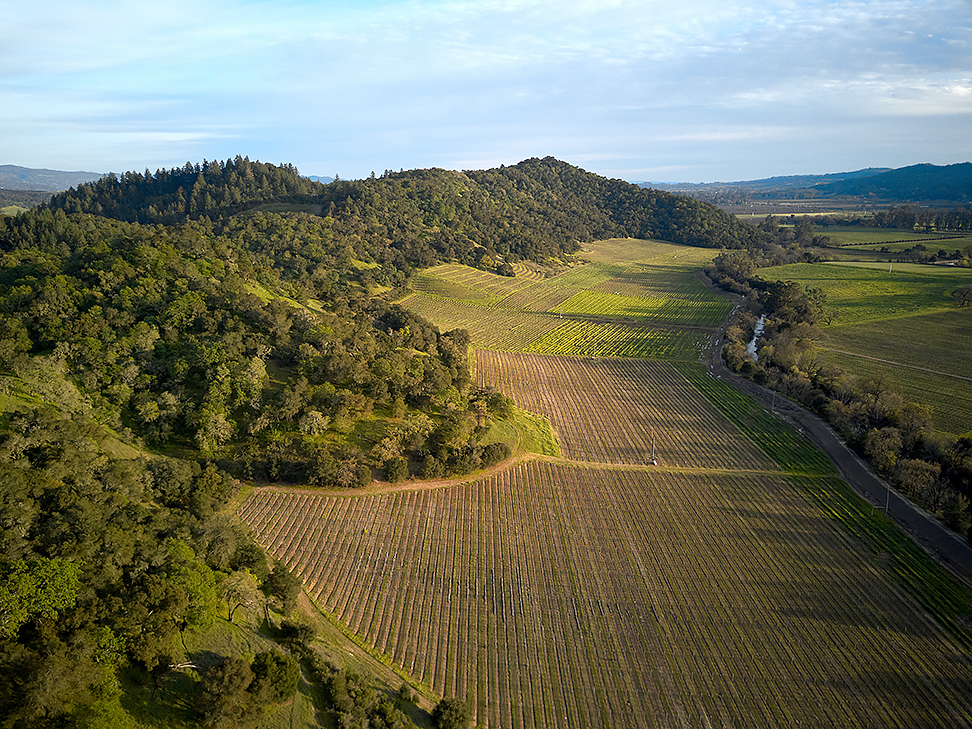 All of Silverado's wines are estate-grown, produced and bottled. Winemaker Jon Emmerich is the second lead winemaker in the history of Silverado Vineyards. He celebrated his 32nd vintage with the winery in 2022. Jon has worked for 27 years with associate winemaker Elena Franceschi, who has been Silverado's associate winemaker for nearly 25 years.
Silverado Vineyards Merlot Mt. George Vineyard 2018 is fresh, balanced, soft iteration of merlot. Tannins, acidity, and plum-cherry flavors nicely knit together. Very approachable, no hard edges. Will work well with sippers who are put off by assertive, big red wines. Pair with lamb; beef and veal dishes; macaroni & cheese; spaghetti & meatballs. Cheese—smoked, aged gouda, brie, pecorino romano, manchego. $36-45