Pale ruby color; cherry, strawberry, white pepper, spice, red flowers on the nose; cherry, raspberry, plum, strawberry, cranberry, vanilla on the palate.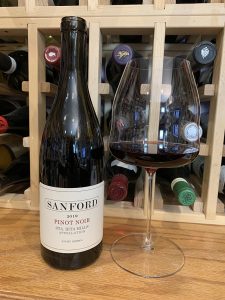 Dry; soft, supple tannins and nicely balancing acidity (3.44 pH). Medium body. Demure fruit; nice structure and focus, particularly with the acidity making it fresh and interesting through medium-long finish. Some oak notes from 11 months in barrel, 25% new. Grapes came from the historic Sanford & Benedict Vineyard (the first to be planted in pinot noir, 1971) and the adjacent La Rinconda Vineyard. 13.5% ABV
The Sta. Rita Hills Appellation is the westernmost wine-growing area of the Santa Barbara AVA. It is located in northern Santa Barbara County between the towns of Lompoc and Buellton. The appellation is particularly noted for cool-climate pinot noir and chardonnay. Mt. Carmel, the highest point in the appellation, frames the Sanford & Benedict vineyard in the background. The Pacific Ocean is just 10 miles away and is key to the cool-climate agriculture. The valleys run east-to-west, funneling cold ocean air into the appellation. The original name in 2001 was Santa Rita Hills, but changed to Sta. Rita Hills—period mandatory—in 2007.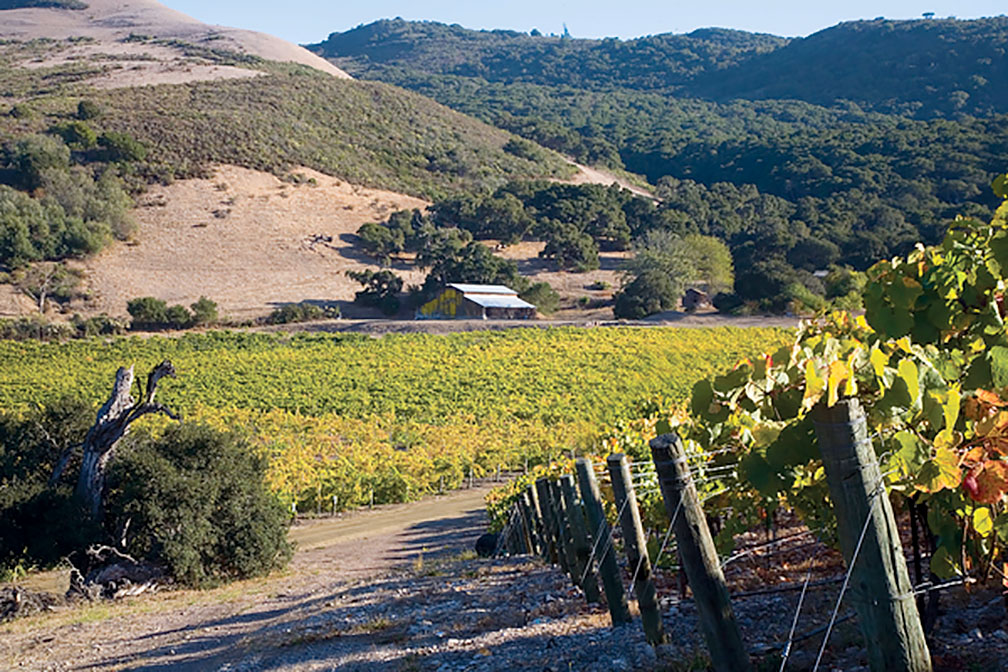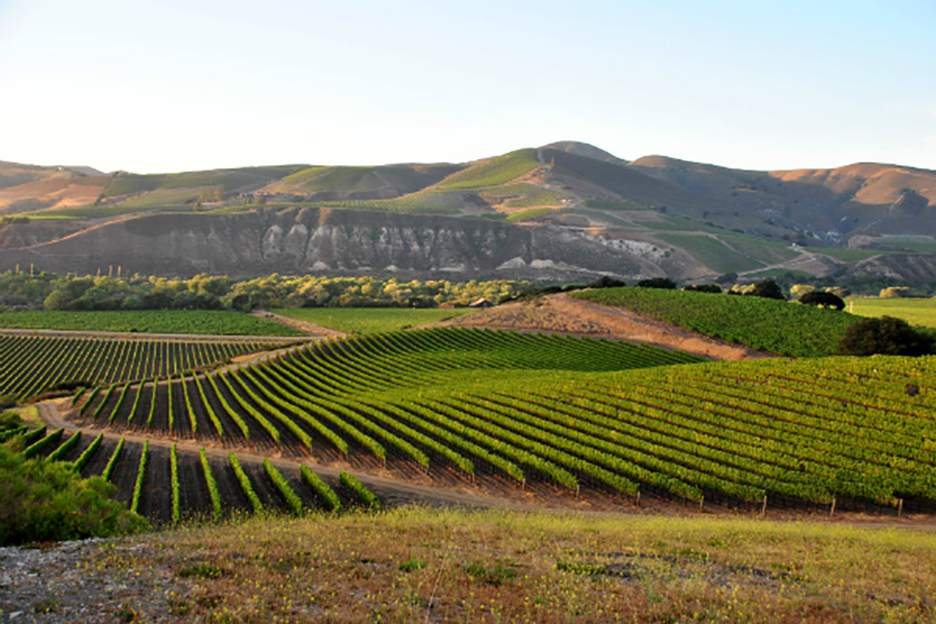 Sanford traces its roots to the early 1970s when botanist Michael Benedict and his friend Richard Sanford searched the region for a location that could grow cool-climate grapes, pinot noir and chardonnay specifically. The Sanford & Benedict vineyard became the backbone of the Sta. Rita Hills appellation. Sanford and Benedict went separate ways in 1980, but the Sanford Winery continued.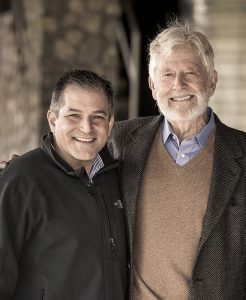 In 2002, the Terlato family became partners in the Sanford Winery. In 2005, Terlato became majority owners and managing partners. In 2007, the Terlatos purchased the Sanford & Benedict vineyard.
The Terlato Wine Group (TWG) is a four-generation American, family-owned wine company based in Lake Bluff, Illinois. The Terlatos place an admirable emphasis on building a strong, family-owned and operated company. Participation, however, must be earned. Each Terlato must work outside the family business and rise to a management position before they achieve a place in the Terlato management team. Anthony Terlato, the family patriarch received Wine Enthusiast's Lifetime Achievement Award in 2015. Their guiding principle: quality first because quality endures. They are the largest seller of luxury wines in the United States.
Sanford Pinot Noir, Sta. Rita Hills 2019 is seductively demure presentation of cool-climate pinot noir from an historic vineyard. Very much a Burgundian-style rather than the more assertive California style created by wineries to the north. The winery emphasizes low yields, lush fruits, and gravity racking to permit the purity of the fruit to be center-stage. There is some oak, but it only is background melody. Pair with salmon and other fatty fish; turkey; baked or broiled chicken (not fried); lighter cuts of beef; veal; lighter cuts of venison; pasta dishes; lighter, washed-rind cheese and nutty, medium-firm cheeses; gruyere and taleggio are classic pairings; manchego; mild cheddar, Dutch edam; blue cheese, gouda, sheep's milk cheeses. $38-45