Pale copper color; strawberry, orange peel, guava, rose petal on the nose; strawberry, citrus, watermelon on the palate.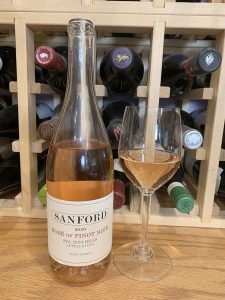 Dry; fine, supple tannins; excellent acidity (3.35 pH). Medium body. Whole-cluster fermentation for texture and structure. Fermented in stainless steel at low temperatures to preserve the distinctive strawberry notes. Aged six months in stainless steel and neutral barrels, so there is excellent purity of fruit and no noticeable oak influence. Clean with pleasant mouthfeel. 13% ABV
Trey Fletcher is the senior winemaker, a job he took over in 2019, so this is his second vintage at the helm. Fletcher earned a degree in viticulture and enology at Fresno State. He then began a globe-trotting career in wine in Europe, South Africa, and New Zealand. Returning to the States, he worked at Littoria Winery where he learned the processes of biodynamic, organic, and sustainable practices in the vineyard and winery. He then worked at Bien Nacido Vineyards before joining Sanford.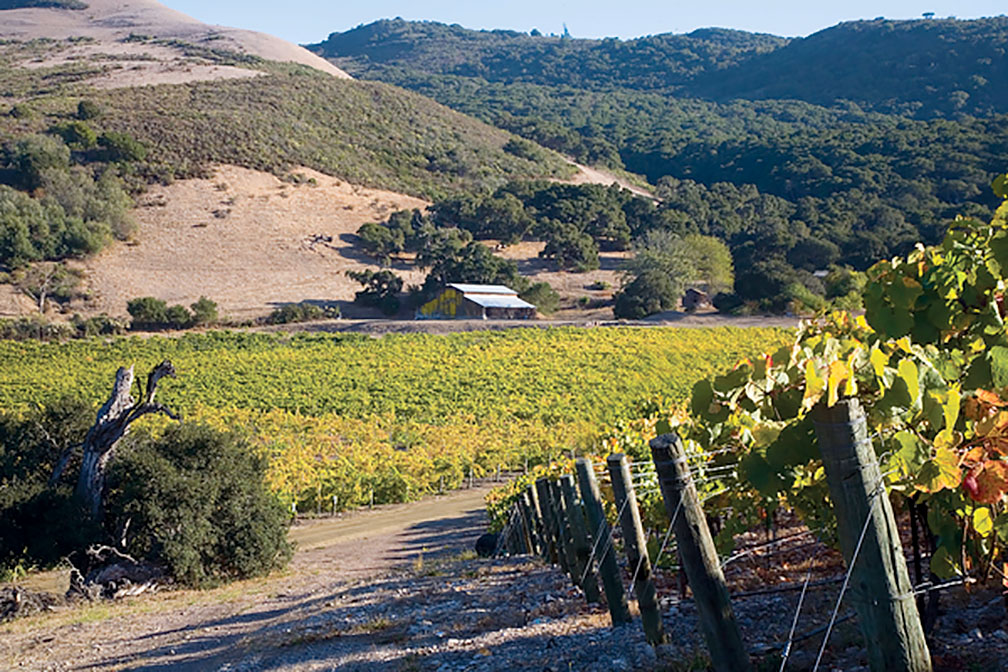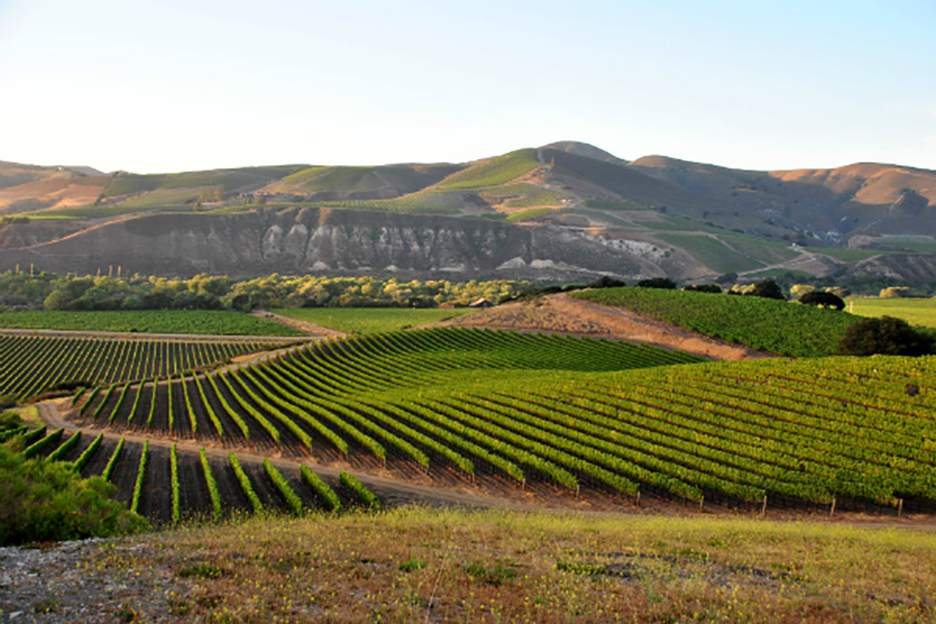 Grapes for this effort came from the historic Sanford & Benedict Vineyard (the first to be planted in pinot noir, 1971) and the adjacent La Rinconda Vineyard. The Sta. Rita Hills Appellation is the westernmost wine-growing area of the Santa Barbara AVA. It is located in northern Santa Barbara County between the towns of Lompoc and Buellton. Mt. Carmel, the highest point in the appellation, frames the Sanford & Benedict vineyard in the background. The Pacific Ocean is just 10 miles away and is key to the cool-climate agriculture. The valleys run east-to-west, funneling cold ocean air into the appellation. The original name in 2001 was Santa Rita Hills, but changed to Sta. Rita Hills—period mandatory—in 2007.
Sanford traces its roots to the early 1970s when botanist Michael Benedict and his friend Richard Sanford searched the region for a location for cool-climate grapes, pinot noir and chardonnay specifically. The Sanford & Benedict vineyard became the backbone of the Sta. Rita Hills appellation. Sanford and Benedict went separate ways in 1980, but the Sanford Winery continued. In 2002, the Terlato family became partners in the Sanford Winery. In 2005, Terlato became majority owners and managing partners. In 2007, the Terlatos purchased the Sanford & Benedict vineyard.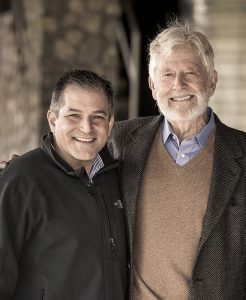 The Terlato Wine Group (TWG) is a four-generation American, family-owned wine company based in Lake Bluff, Illinois. The Terlatos place an admirable emphasis on building a strong, family-owned and operated company. Participation, however, must be earned. Each Terlato must work outside the family business and rise to a management position before they achieve a place in the Terlato management team. Anthony Terlato, the family patriarch received Wine Enthusiast's Lifetime Achievement Award in 2015. Their guiding principle: quality first because quality endures. They are the largest seller of luxury wines in the United States.
Sanford Rosé of Pinot Noir, Sta. Rita Hills 2020 is easy-drinking, red-fruit-forward, tasty, bright. Excellent, refreshing acidity. Works as aperitif and with charcuterie board; pair with grilled white meats; spicy dishes; salads and vegetarian fare. $20-22