Deep ruby-black color; blackberry, blueberry, cinnamon on the nose; blackberry-brambles, raspberry, blueberry, plum, prunes, ripe raisins, redcurrant tang, pinch of pepper on the palate.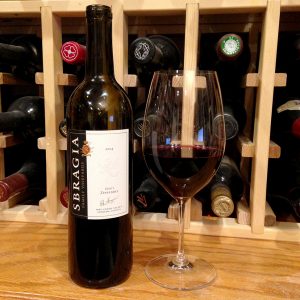 Dry (6.25 g/L RS); full-bodied California zin; big dark, very ripe fruit; time in French oak can be tasted, but the oak does not take center stage. The label claims 14.8% ABV, but this drinks hotter than that, especially on the finish in the initial, pop-and-pour glass. Same time, this is accessible, easy drinker. It is smooth with medium tannins that are masked by the big, sweet fruit and good, balancing acidity. It does not rage through your mouth, as some monster California zins can do, and it smooths out and is even better behaved with exposure to air. Decant and you will be rewarded by more complex layers of fruit and a tapping down on the alcohol finish.
Gino's grapes come from three parcels—Gino's Vineyard in the Dry Creek Valley, a five-acre Dry Creek Valley field blend planted in 1957, La Promessa, a seven-acre Dry Creek Valley estate grown zinfandel parcel planted in 1999, and Italo's, an eight-acre Alexander Valley field blend planted in 1934. "Field blend" means there are various varieties of vines, so this is not 100% zinfandel—it includes some carignan (maybe 9%, according to earlier vintage notes) and petite sirah (maybe 5%), which was the favored blend of maker Ed Sbragia's father. Whatever the percentage of non-zin grapes there are, they do not get in the way of this tasting like a big, fruity Sonoma zinfandel, and they likely add to the complexity of depth of this effort. Ed's dad was right.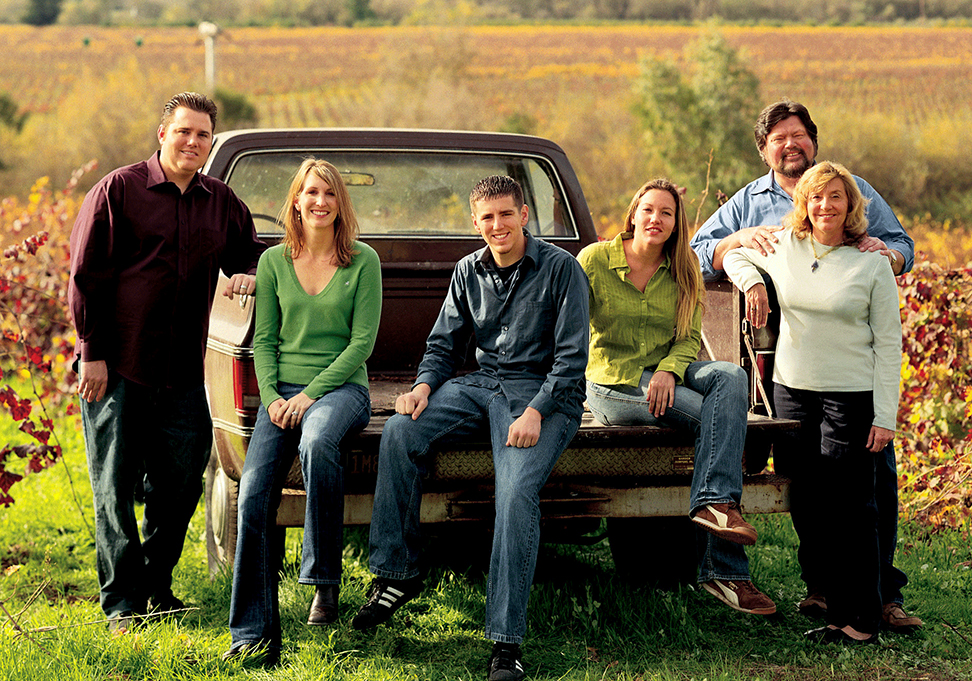 Ed Sbragia and his son Adam are third and fourth generation winemakers; they have been working together the past 10 years. Ed is the only winemaker in the world to receive Wine Spectator's "Wine of the Year" award for both a red and a white wine—a cabernet sauvignon and a chardonnay.
Ed comments on his heritage and winemaking on his website: "Our history in Healdsburg dates back to my grandfather who came from Tuscany in 1904 and worked in many wineries including the historic Italian Swiss Colony. I had the pleasure of working with my father in our family vineyards in Dry Creek Valley while growing up. His philosophy was that winemaking was a natural process; all you needed for good wine was good land, good grapes and good techniques. He was right, and that has been my guiding principle since the start of my career."
Sbragia Family Vineyards Gino's Vineyard Zinfandel 2014 is very tasty, delicious Sonoma zin made by talented California winemaking family. Decanting allows this to become even more complex and approachable. Like many big zins, this does very well as a solo, "cocktail hour" pour, maybe abetted with hard cheese and neutral crackers. Food pairing with zin includes barbecue pork and beef, leg of lamb and other cuts of lamb (lamb is classic zin pairing), game birds in heavy sauces; heavy sauces, in fact, are a key to pairing food with zin because the sweetness and bigness of the zin nicely complements the sauces. Pairs with hard, richly flavored cow's and sheep's milk cheese—manchego, cheddar, trentingrana. $27