Deep purple color; plum, blackcurrant, tobacco, black cherry on the nose; black cherry, plum, blackcurrant, oak, chocolate on the palate.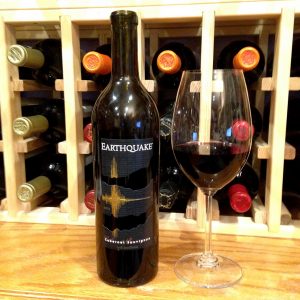 Dry; very bold and mouth-filling; major fruit attack—that's the hot Lodi appellation fruit charging through. It almost goes without saying I decanted this wine before tasting. Heavy use of French oak—15 months—gives this big dose of oak and vanilla and makes this a big California, big oak, big fruit bomb, but it screeches to a halt just before going into the blowzy, tarted-up zone. Whew. Few winemakers—maybe none—walk this tightrope better than Michael David. Plenty of fruitiness sweetness and alcohol sweetness (15% ABV).
You were warned on the label—"Earthquake" with gold foil Richter scales and torn paper. The winery website explains: "Over the top and shattering to the veins, these wines possess major concentration and daring flavor. The original is the Earthquake Zin which came from an old Lodi vineyard planted around the same time of San Francisco's great Earthquake of 1906. While mulling over a label name in the vineyard, Michael Phillips thought it only seemed fitting to relate this intense wine with the historical quake. These dark and voluminous wines will definitely leave your senses quivering."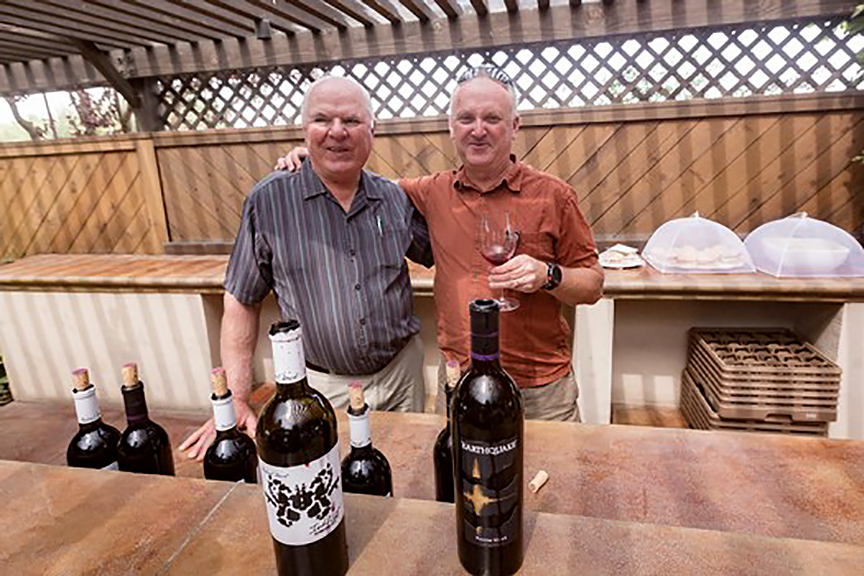 Michael and David Winery is a combination of two brother's names, Michael and David Phillips, members of a family that has farmed in the Lodi region since the 1850s. Kevin and Melissa Phillips Stroud, the sixth generation, work the vineyards today, while the brothers Michael and David continue to run the show. All the 1,200 acres of managed plots and 800 acres of family-owned vineyards are third-party certified sustainable. Since 2011, 100% of Lodi-grown fruit crushed at Michael David is certified sustainable. Not everyone gets Michael David's distinctive styles, perhaps particularly true for delicious monsters like this one, but those of us who do, love and adore them. Among them, Robert Parker: "Year in year out, this is one of the best value wineries in the entire world." How many thousands of wineries would kill to put that line on their their resume?
Michael David Earthquake Lodi Cabernet Sauvignon 2013 is earth-shaking cabernet sauvignon with touch of petite sirah. It is smooth, big, bold, dark fruit monster, high alcohol, but mercifully pulls back from being a cartoon, oak monster, grape-cherry jelly California cab. Pair with big red meats, lamb medallions in balsamic sauce, venison and other wild game, meat-lover's pizza, pasta with tomato-based, rich sauces. $24-26
Michael and David Winery website