Deep gold color with hint of green; almond, bread, apple on the nose; Meyer lemon, apple, citrus, vanilla, mellow fruit medley on the palate.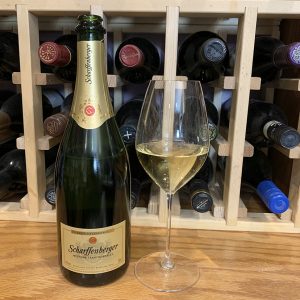 Brut; excellent acidty (3.27 pH). Medium body; rich, creamy, round, complex in the mouth. Fine, persistent bubbles. Blend of 60% chardonnay, 40% pinot noir. Two years on the lees. Full malolactic fermentation. Methode traditionelle (second fermentation in the bottle, same as Champagne). Bottle age adds caramel and hazelnut notes; 12% ABV.
Scharffenberger has a mixed history. Originally established by John Scharffenberget in 1981 in the heart of California's Anderson Valley, only a few miles from the Pacific Ocean, the winery has experienced several transitions. Its ownership and name changed. From 1998 to 2004 it was called Pacific Echo. The original name was restored under the management of Maisons Marques & Domaines, the present producers.
Through the changes, winemaker Tex Sawyer was a steadying influence from 1989 to 2017. The website quotes Sawyer: "The Anderson Valley is ideally suited to growing grapes for sparkling wine," says winemaker Tex Sawyer. "It is the coolest growing region in California, so our grapes are allowed extra time on the vine and become fully mature before harvest." The website acknowledges Sawyer developed and defined the Scharffenberger style.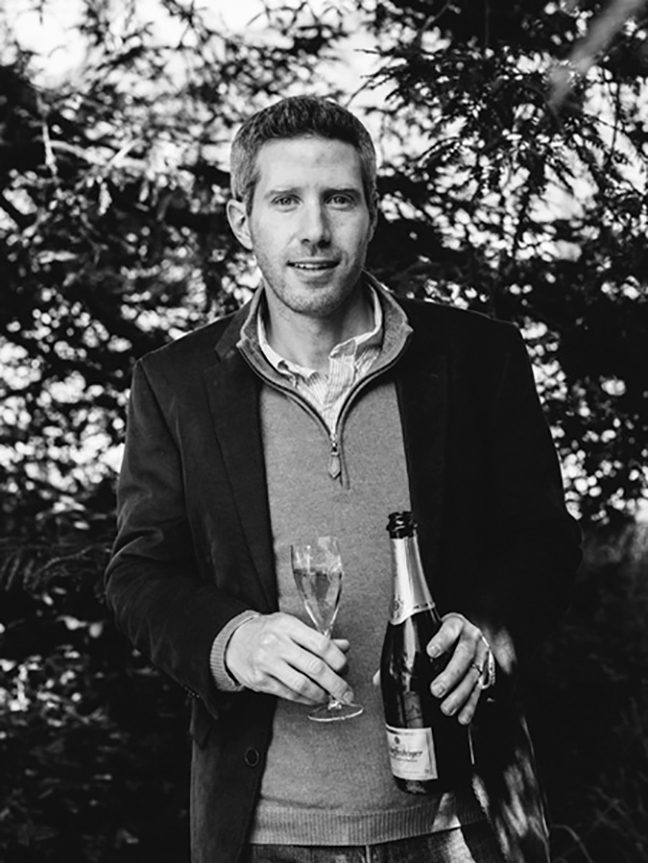 Jeffrey Jindra took over from Sawyer in 2018. The website notes Jindra's commitment to maintaining the style established by Sawyer. Jindra brings experience from California and New Zealand, with a special familiarity with the Anderson Valley.
Scharffenberger Brut Excellence Mendocino County Sparkling Wine NV is rich, creamy easy drinker with tasty fruit notes juxtaposed with excellent acidity and tangy qualities. Consistent year upon year. Sensational QPR (quality-price ratio) for a wine of this complexity. Easily works as an aperitif and toasting wine at an event. Will pair with the usual huge range of foods—a hallmark of quality sparklings. $20