Medium amber color; strawberry, raspberry, bread yeast on the nose; strawberry, raspberry, white peach, blood orange on the palate.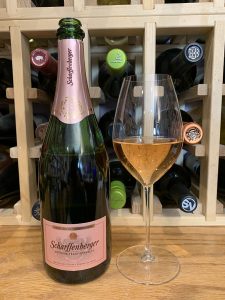 Brut. I reviewed another iteration of this wine more than two years ago. This is very similar with slightly better acidity (3.15 pH vs 3.33 pH). Medium body; rich, creamy, round, complex in the mouth. 55% chardonnay, 45% pinot noir. Two years on the lees, followed by six months under cork. Most of the fruit undergoes malolactic fermentation, softening and rounding its mouthfeel. Methode traditionelle (second fermentation in the bottle, same as Champagne). Balance and color are enhanced by addition of four to five percent pinot noir before the second fermentation; 12.5% ABV.
Festive sparkling. No sharp bite, just delicious fruit flavors with layers and complexity. Nice to look at with it complex color, perhaps engendered by that splash of pinot noir just before the second fermentation. Starts as palate and mouthfeel seductress and remains interesting through an extended finish. Will please plenty of palates.
Scharffenberger has a mixed history. Originally established by John Scharffenberget in 1981 in the heart of California's Anderson Valley, only a few miles from the Pacific Ocean, the winery has experienced several transitions. Its ownership and name changed. From 1998 to 2004 it was called Pacific Echo. The original name was restored under the management of Maisons Marques & Domaines, the present producers.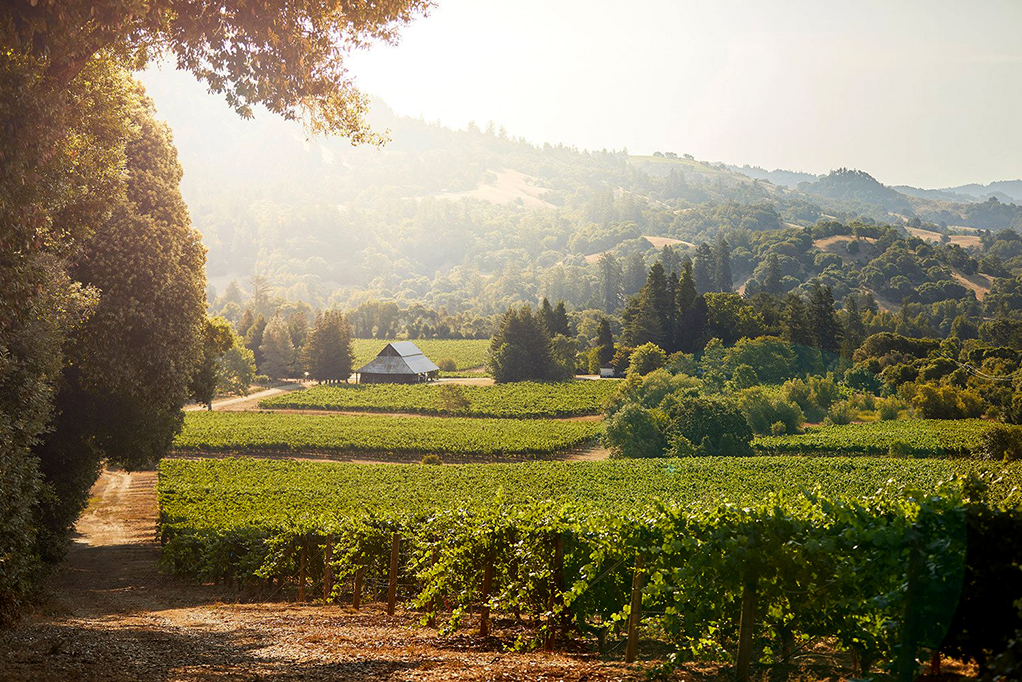 Through the changes, winemaker Tex Sawyer was a steadying influence from 1989 to 2017. The website quotes Sawyer: "The Anderson Valley is ideally suited to growing grapes for sparkling wine. It is the coolest growing region in California, so our grapes are allowed extra time on the vine and become fully mature before harvest." The website acknowledges Sawyer developed and defined the Scharffenberger style.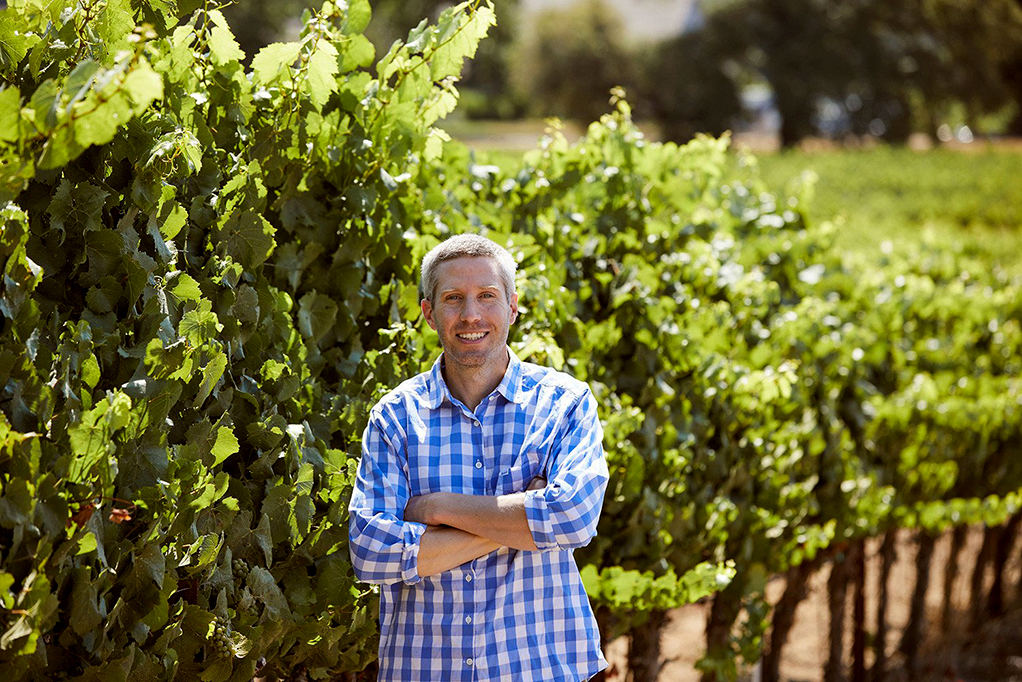 Jeffrey Jindra took over from Sawyer in 2018. The website notes Jindra's commitment to maintaining the style established by Sawyer. Jindra brings experience from California and New Zealand, with a special familiarity with the Anderson Valley.
Scharffenberger Brut Rosé Excellence Sparkling Wine Mendocino County NV is plush, creamy, with vibrant acidity. Tasty red fruit with some peach and graham cracker round out a Mendocino methode traditionelle sparkling effort. Very solid pour from a dependable maker specializing in sparkling. Pair with wide range of foods, as almost all sparkling does, especially shellfish and lean fish. This can be star aperitif/hors d'oeuvres wine. Also as a toasting wine at a wedding or other festive celebration. Great QPR (quality-price ratio); a smart buy that punches well above its weight. $24-28