Pale ruby color; cherry, cranberry, dark fruits, forest floor on the nose; cherry, raspberry, blueberry, blackberry, blackcurrant, plum, minerality on the palate.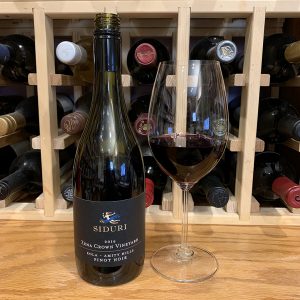 Dry; complex, muscular for a Willamette Valley pinot noir. Fresh, vibrant. Excellent acidity. Firm but velvety tannins. Outstanding bottle, further making the case that the Willamette Valley is world class location for pinot noir. Smooth and delicious in the mouth. Medium body; 14.2% ABV.
Grapes for this delicious effort come from one of the jewel vineyards in Willamette Valley. The eastern portions of Zena Crown ("Zena" is Greek for "stranger") deliver fresh, focused juice capable of impressive depth and complexity. Each block was fermented separately, 15% underwent whole-cluster fermentation, 40% went into new French oak. There is some oak in the wine, but subtle and appropriate. The result is a triumphant Willamette PN.
Siduri is a cult pinot noir from winemaker Adam Lee. The Siduri story began when Adam and his wife Dianna moved from Texas to California. In Texas, he was the wine buyer for Neiman Marcus and she worked in the epicure department. Adam came to California with hopes of being a wine writer. He and his wife put their savings into the adventure. They found a grape grower who sold them grapes from one acre.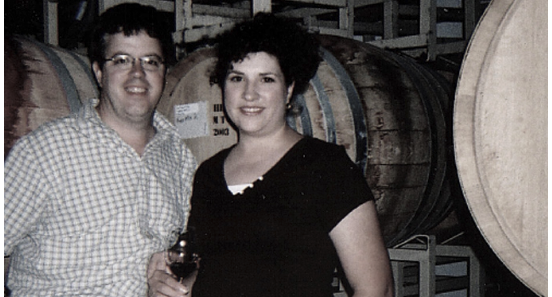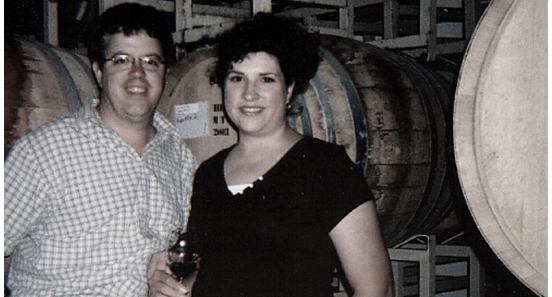 The Lees nursed the vineyard, then produced four barrels of pinot noir. In a charming story available on a video on the Siduri website (worth watching), Adam recounts how he and Dianna drank a bit too much of the wine one night and recklessly left a bottle with the concierge at a hotel where Robert Parker was staying. As recounted in the video, they woke up next morning and asked "what have we done?" Not to worry. Parker loved the effort and ranked it among the highest pinots of the year. A business was born. And then it flourished. Texas kids make good on the Left Coast.
It did not end there. In 2015, Kendall-Jackson Family Estates acquired Siduri and the Lee's non-pinot label, Novy. Lee remains the winemaker. Kendall-Jackson pushed new money into the operation—renovating the tasting room and other improvements and opened a second tasting room in Healdsburg. There are two dozen or more individual labels in the Siduri pinot noir efforts, plus non-pinot offerings under the Novy label, which emphasize syrah and zinfandel.
Siduri is the Sumerian goddess of wine. She welcomed the hero in the Epic of Gilgamish to a garden with its tree of life hung with ruby red fruits with tendrils. She is a wise female divinity associated with fermentation of both wine and beer. Her name means "young woman."
Siduri Pinot Noir Zena Crown Vineyard, Eola—Amity Hills 2016 is outstanding example of the heights to which Willamette Valley pinot noir can soar. Zena Crown is world-class vineyard, equivalent to what To Kalon is for cabernet sauvignon in Napa. Indulgently delicious with the lightness and depth that inflame the hearts of pinot noir lovers. Pair with seafood—salmon, red snapper, swordfish; charcuterie; patés and terrines; French dishes with light creamy sauces; lamb; pork; mushrooms; mild cheeses such as brie. This also works splendidly as a solo sipper with neutral wine crackers during engaging conversations, or even sipped when you are alone with a good book or an engaging Netflix/HBO offering. $55-75
Extended YouTube interview with Adam Lee