Medium-plus ruby color; strawberry, cherry, clove, anise on the nose; strawberry, plum, cherry, blackberry, fig, leather on the palate.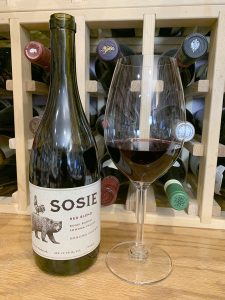 Dry; very approachable, dusty tannins and easy-going acidity; smooth. Rhône-style combination of 51% grenache, 34% mouvèdre (monastrell), 15% syrah (the classic GSM formula), all from the same organic-certified vineyard. The wines were co-fermented in stainless steel with fruit picked on the same day rather than a blend of finished wines. Sosie asserts co-fermentation yields deep color, brighter flavors, and better integration. Juice spent 19 days on the skins to further enhance colors and depth. Aged 15 months in 100% neutral oak. 14.5% ABV
Grapes come from the Rossi Ranch, first planted in 1910 by Carlo Rossi and was managed by Carlo's son, Valentine, until he passed in 1999. The vineyard then fell on hard times until it was revitalized by Sosie owners. Phil Coturri began his career at Rossi Ranch in 1977, then went on to become a respected organic and biodynamic viticulturist in Sonoma. He returned to Rossi Ranch in 2012 and implemented an organic regimen.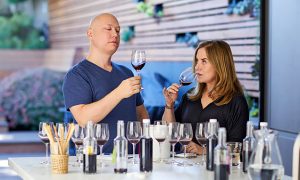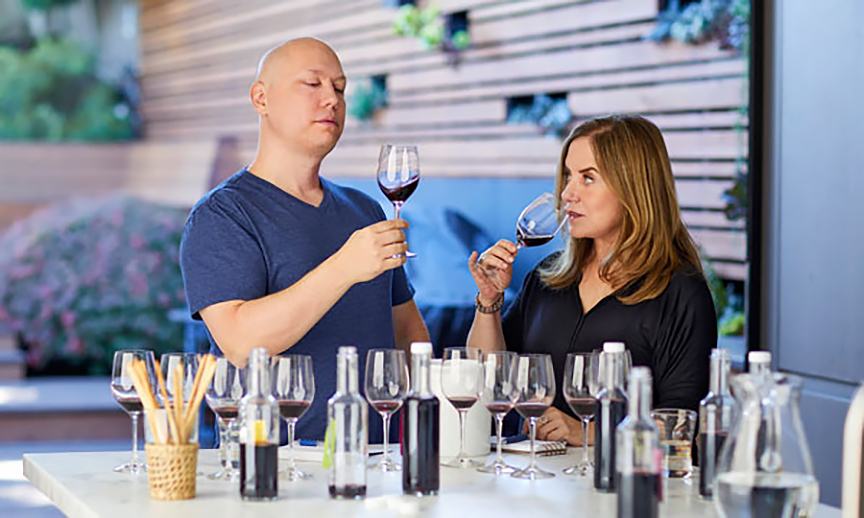 The Sosie website explains the mission of its principals Scott and Regina Bustamante MacFiggen and the winery name: "When we got into this business, it was with the conviction that our wines would stand for something. That they would not just have a style, but a purpose. We were going to craft our wines to be food-friendly. So: lower in alcohol, higher in acid, structured and layered and made in small batches with minimal intervention and the lightest touch of oak. What name might convey all that?
"We went round and round until we ran out of ideas. So we hired a writer and gave him a brief: New world wines for old world palates. He gave us 50 names, about half of them French. This made our heads swim. But when we evaluated them based what the words mean, how they sound, how distinctive they are, Sosie (so-zee) rose to the top. It's French for 'twin or spitting image,' which neatly summarized our winemaking aspiration. The fact that it sailed through the trademark gauntlet proved just how original it was." The bear represents California (the Golden Bear is that state's symbol), the rooster (coq) is France's national symbol.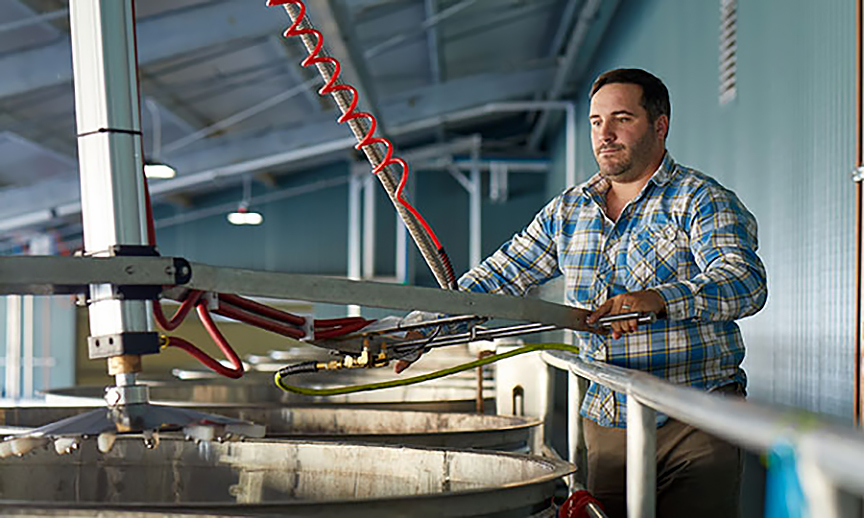 Sosie Red Blend Rossi Ranch Sonoma Valley 2019 is fruit-forward with only a whisper of tannins and balancing acidity. Phenolic sweetness thanks to the ripe fruit—not residual sugar. Medium-plus body that feels full in the mouth thanks to the ripe fruit component. Grenache, mouvèdre, syrah (GSM, Rhône style) picked the same day and fermented together for integration, color, and some depth. Pair with barbecue and comfort food—meatloaf, burgers and sliders, beef stew, milder grilled red meats (there is not enough tannin to hang well with heavier beef); lamb; ham; roasted chicken; grilled salmon; pasta dishes; charcuterie board; manchego, cheddar, smoked gouda, pecorino, asiago cheese. $43