Deep purple color; blackberry, blueberry, plum on the nose; plum, black cherry, blueberry, blackberry, chocolate, herb on the palate.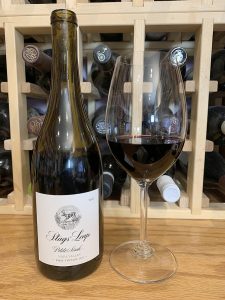 Dry; nicely integrated oak, velvety tannin, acidity. Bold blend of 85% petite sirah, 6% syrah, 6% grenache, 3% mixed Rhônes. Aged 14 months in American oak, 25% new. Concentrated dark fruit flavors. Petite sirah is everything but "petite." Related to syrah and peloursin, petite syrah delivers very dark wines with bold dark fruit flavors. It often has significant tannin, but the tannin in this Stags' Leap effort is tasty and well behaved—for petite sirah—to the point I did not feel the need to decant after pop and pour, to my astonishment; 14.1% ABV.
Stags' Leap is one of California's oldest wineries. Horace Chase partnered with his uncle, W.W. Thompson, to found the estate on land where grapes has been planted by T.L. Grigsby in the 1880s. The manor house was built in 1890 and the first vintage was produced in 1893. The Chase family got the Stags Leap name from a native Wappo legend of a stag leaping to escape Native American hunters.
The mountains behind the property on the eastern side are known as the Stags Leap Palisades. While wine production was interrupted for extended periods—especially during Prohibition—wine grapes have been grown on the property continuously since its founding.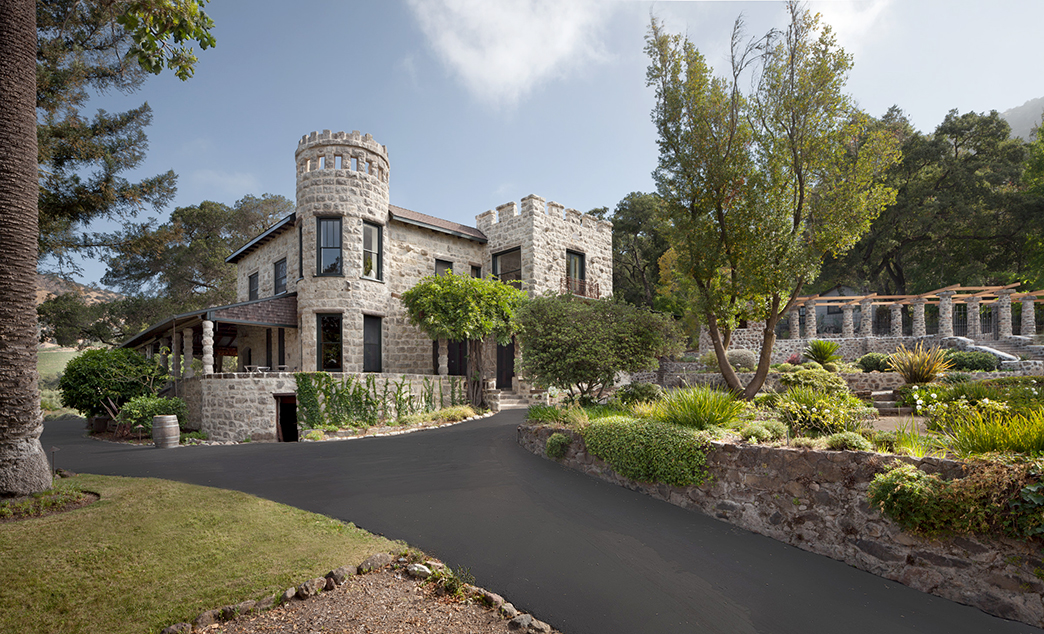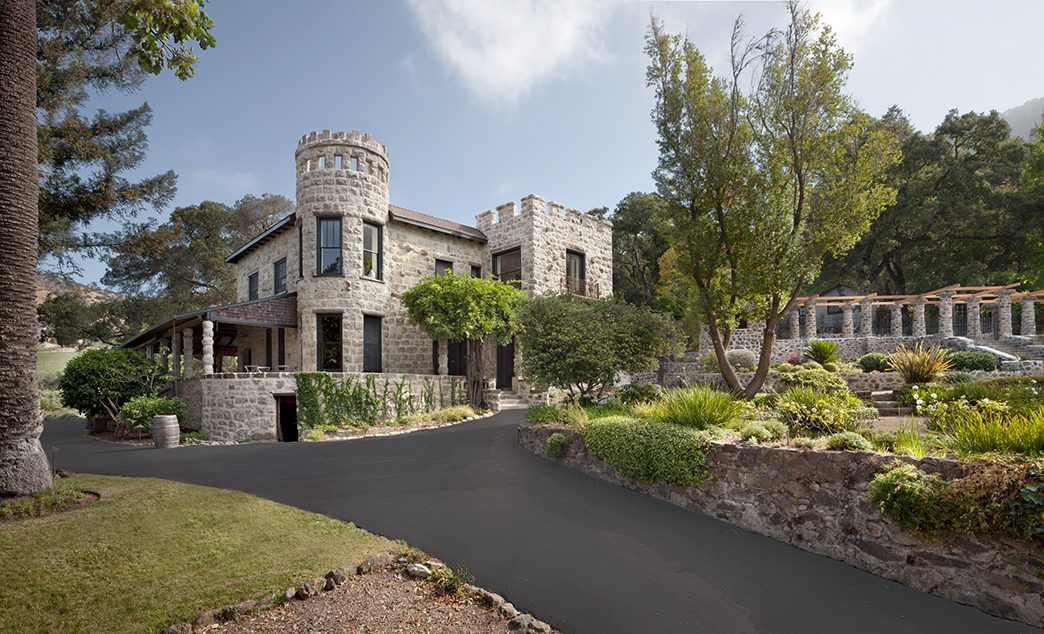 After 64 years of non-wine making (while still growing grapes for others), Carl Doumani resumed wine production at Stags' Leap in 1972. In 2009, Christophe Paubert joined Stags' Leap as head winemaker. He hails from Bordeaux and worked at the world-famous Château d'Yquem before joining Stags' Leap.
Today, Stags' Leap is owned by Treasury Wine Estates, a major international player in the wine world, making wine in 12 countries, selling more than 35 million cases of wine a year, and generating sales of more than $2 billion. Labels you may recognize beyond Stags' Leap include Sterling Vineyards, Beaulieu Vineyard, Beringer, Chateau St. Jean, Greg Norman Estates, Lindeman's, Wolf Blass, and Treasury's flagship—Penfolds.
There also is a Stag's Leap winery, notice the placement of the apostrophe. That winery won the Judgment of Paris in 1976 and now is owned by Ste. Michelle Wine Estate and Marchesi Antinori and is not connected to Stags' Leap that made this wine. Both wineries are in the Stags Leap (note: no apostrophe) district of Napa.
Stags' Leap Petite Sirah Napa Valley 2017 is politely bold expression of a grape that can be brusque. Not here. Vivid dark fruit flavors, yes indeed. But irascible wine, no. Absolutely no. Interesting there can be a wine this vivid and still be something that qualifies as an "easy drinker"—well a petite sirah easy drinker, which is different from a pinot noir or grenache easy drinker. Even a Bordeaux blend easy drinker. The bottom line: if you appreciate big flavor, dark fruit wines, you will thoroughly enjoy this big boy. If you do not, I can easily see you sipping in horror. Wine is quintessential different strokes for different folks. Pair with robust beef cuts; beef tenderloin; barbecue; lamb; wild game—venison. $47