Deep ruby color; blackberry, dark cherry, cassis, tobacco on the nose; black cherry, blackberry, blackcurrant, leather, chocolate, graphite on the palate.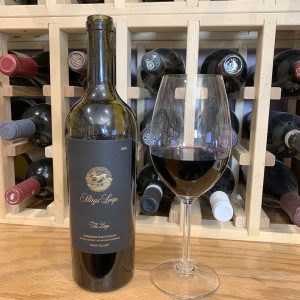 Dry; firm, ripe tannins; significantly opens up with decanting. Medium body. Inspiring intensity, balance, complexity. Fresh, smooth, rich, polished, delicious. Long, satisfying, flawless finish. Composed 90% cabernet sauvignon, 7% petit verdot, 3% malbec, all estate grown in the famed Stags Leap District; 14.1% ABV.
Stags' Leap is one of California's oldest wineries. Horace Chase partnered with his uncle, W.W. Thompson, to found the estate on land where grapes has been planted by T.L. Grigsby in the 1880s. The manor house was built in 1890 and the first vintage was produced in 1893. The Chase family got the Stags Leap name from a native Wappo legend of a stag leaping to escape Native American hunters.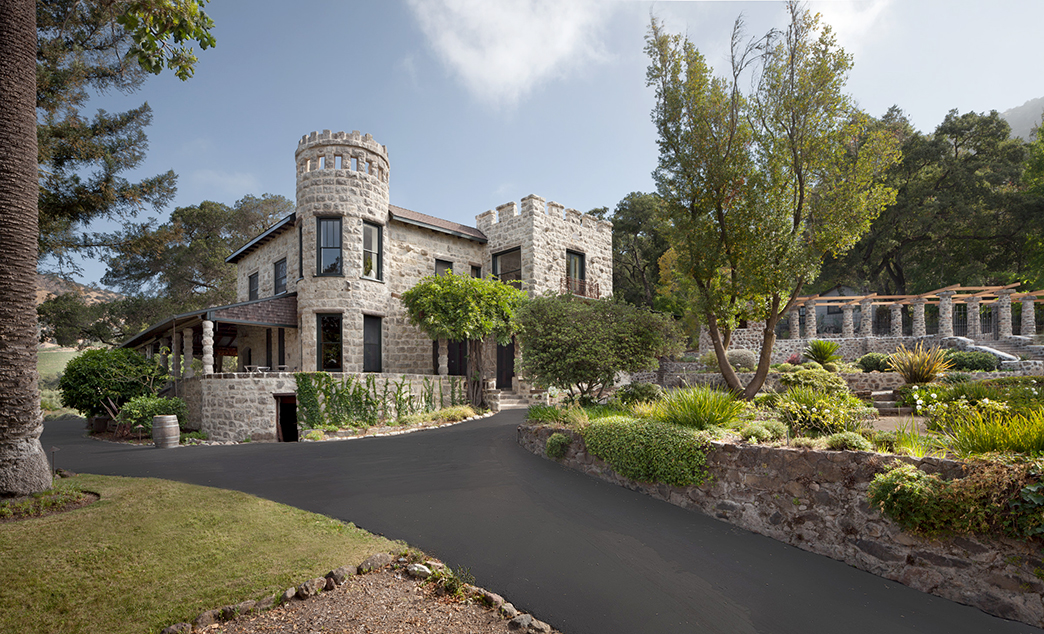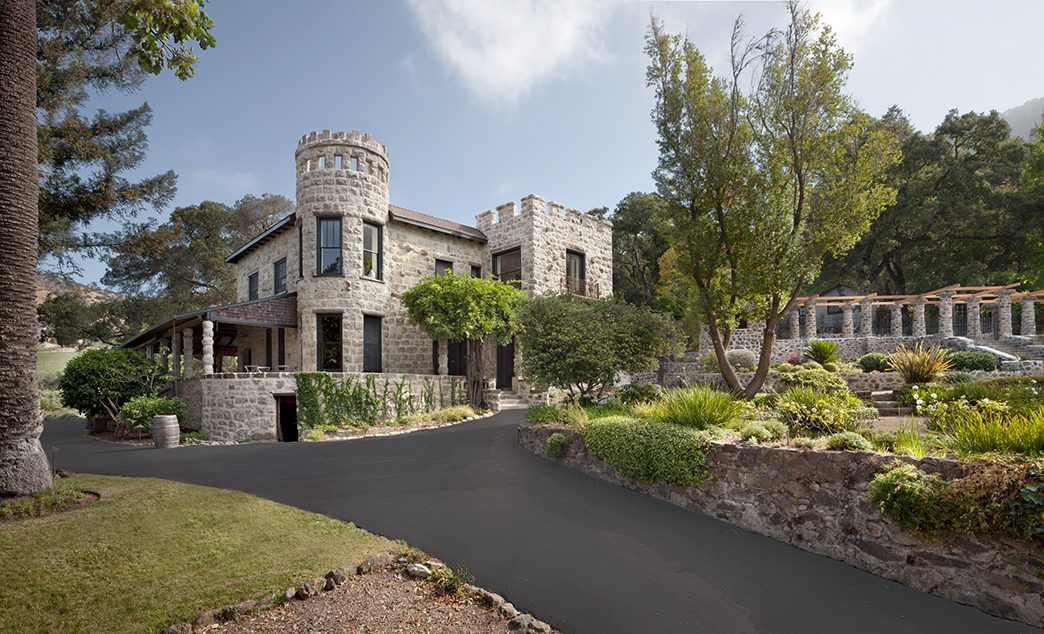 The mountains behind the property on the eastern side are known as the Stags Leap Palisades. While wine production was interrupted for extended periods—especially during Prohibition—wine grapes have been grown on the property continuously since its founding.
The website notes: "Cabernet Sauvignon is synonymous with Napa Valley and has always been a mainstay in the winemaking program at Stags' Leap Winery. The Leap is sourced from select Cabernet Sauvignon blocks within our Stags' Leap Winery estate vineyard that are twenty-five years old, on average. This singular expanse of earth tucked up against the eastern palisades of Napa Valley features thin, rocky soils in its upper reaches, giving way to finer-grained loamy soils at its floor. The heat-reflecting palisades, with their towering rocky crags, provide consistent warmth over the estate and help balance the cooling breezes from the south. This pronounced micro-climate is remarkably well-suited to growing Cabernet Sauvignon grapes of distinction."
After 64 years of non-wine making (while still growing grapes for others), Carl Doumani resumed wine production at Stags' Leap in 1972. In 2009, Christophe Paubert joined Stags' Leap as head winemaker. He hails from Bordeaux and worked at the world-famous Château d'Yquem before joining Stags' Leap.
Cabs from the Stags Leap District can be so powerful and rich that they are one-dimensional—massive red fruits that are like the loudest extrovert at a party. Entertaining, but way too intense for extended enjoyment. Like a talented bronco buster, Paubert demonstrates his skill at working a wine and coaxing it into nuances of civility while preserving the spirit and harnessing the power.
Today, Stags' Leap is owned by Treasury Wine Estates, a major international player in the wine world, making wine in 12 countries, selling more than 35 million cases of wine a year, and generating sales of more than $2 billion. Labels you may recognize beyond Stags' Leap include Sterling Vineyards, Beaulieu Vineyard, Beringer, Chateau St. Jean, Greg Norman Estates, Lindeman's, Wolf Blass, and Treasury's flagship—Penfolds.
There also is a Stag's Leap winery, notice the placement of the apostrophe. That winery won the Judgment of Paris in 1976 and now is owned by Ste. Michelle Wine Estate and Marchesi Antinori and is not connected to Stags' Leap that made this wine. Both wineries are in the Stags Leap (note: no apostrophe) district of Napa.
Stags' Leap Winery The Leap Cabernet Sauvignon Estate Grown Stags Leap District 2016 is a classic, collectible California cab from one of Napa's most hallowed districts by one of Napa's premier makers. Rich, delicious, with impressive depth and complexity. Youthful energy gives it 20 years of cellar life, but you will be very hard pressed not to savor it now.
Pair with rich beef dishes; lamb; wild game—venison, bison; mature and hard cheese. When released, this could be had for $80-90, but as monster scores came in from the Parker and Suckling, the price quickly soared, and still the wine—a little more than 5,000 cases—sold out. $85-115