Pale copper-salmon color; strawberry, lime, stone fruit on the nose; strawberry, watermelon, raspberry, key lime, pink grapefruit, minerality on the palate.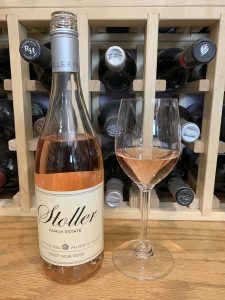 Dry; outstanding acidity (3.07 pH). Balanced, bright, refreshing, delicately delicious. Concentrated flavors from 100% pinot noir. Excellent, soft mouthfeel. Whole cluster pressed. Fermented in stainless steel. No oak influences. 12.5% ABV
Stoller loves this vintage. From tech sheet: "The 2020 vintage will be one of the most memorable in our history. Rainfall during bloom coupled with cool temperatures set the stage for a historically low fruit set. The summer was delightfully moderate, and by the end of August, concentrated juice from tiny grape berries was intense with robust flavors.
"Harvest kicked off on August 28 and continued beautifully through Labor Day. Then, we experienced a freak windstorm that resulted in wildfires due to hot temperatures and arid conditions. Our team decided to continue with harvest to preserve our grapes. Meticulous sorting and attentive winemaking were essential to achieving our quality standards. We are fortunate to have some of the finest wine we can produce in bottle despite the challenges."
Owner Bill Stoller is the founder and CEO of The Stoller Group, also the president and vice-chairman of Express Employment Professionals, and founder and CEO at Xenium HR & Employer Services. A native Oregonian, Stoller holds a bachelor's degree in business and economics from Pacific University, and an MBA from Portland State University. His considerable successes in employment services allowed him to pursue his passion for wine.
Stoller gained part ownership of Chehalem Wines with Harry Pederson-Nedry in 1993. He founded Stoller Vineyards in 2001. Their winery opened in 2006 as Oregon's first and only LEED-certified, solar powered, gravity-flow operation. Its drive for sustainability earned the winery the world's first LEED gold certification. It is dedicated to producing pinot noir and chardonnay.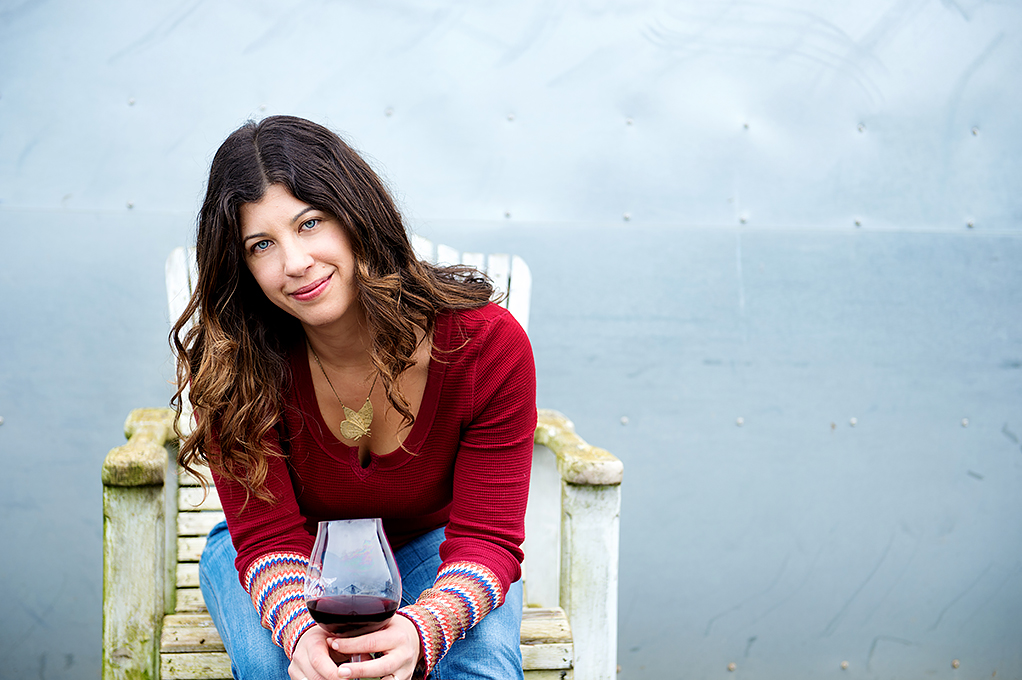 Winemaker Melissa Burr has been at Stoller since 2003. Burr says the challenge at Stoller is to control the vigor of the site in order to concentrate flavors. She strongly believes acidity plays key role in balance and flavor, and this effort certainly reflects that.
Today, the Stoller Wine Group brands include Stoller Family Estate, Chehalem, Chemistry, History, and Canned Oregon. The link below will lead you to more information about their various offerings.
Stoller Family Estate Pinot Noir Rosé, Willamette Valley 2020 is delicately outstanding with juicy, concentrated pinot noir flavors from a challenging but ultimately rewarding vintage. Superb acidity, which is a hallmark of Stoller. Serve this cold. With its deep color and good fruit, this will work nicely as an aperitif or as a simple sipper on boat, deck, patio, pool side, porch picnic. Rosé wines are extremely flexible for pairing. With this wine's excellent acidity, it can move past the usual suspects of fish, seafood, and salads and handle grilled meats such as flank steaks. But it really shines sipped solo. $18-24