Medium ruby color; cherry, baking spice on the nose; Bing cherry, strawberry, minerality, citrus on the palate.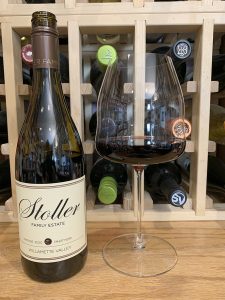 Dry; find-grained tannins; balancing acidity (3.57 pH). This was challenging vintage because of Labor Day wildfires, but the winemakers focused on careful sorting of the fruit, and thus claim this is excellent. It is quality Stoller pinot noir, which is a very good thing. 13.5% ABV
This flaunts finesse rather than flashing fruitiness. Toss in a slice of earthiness and stem-generated herbaceousness. This flirts with ethereal rather than a red-wine, ripe-fruit assault. OK, bigger, bolder pinot noirs have their place. But so does the elegance and restraint of Oregon and Willamette Valley. This is an affordable, well-distributed entry into that elegant, refined world.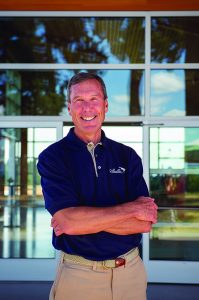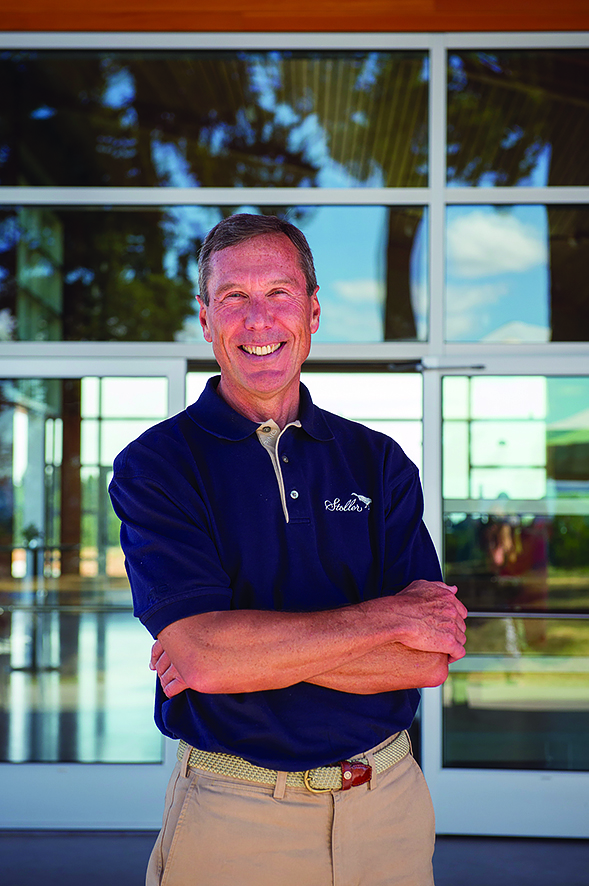 Owner Bill Stoller is the founder and CEO of The Stoller Group, also the president and vice-chairman of Express Employment Professionals, and founder and CEO at Xenium HR & Employer Services. A native Oregonian, Stoller holds a bachelor's degree in business and economics from Pacific University and an MBA from Portland State University. His considerable successes in employment services allowed him to pursue his passion for wine.
Stoller gained part ownership of Chehalem Wines with Harry Pederson-Nedry in 1993. He founded Stoller Vineyards in 2001. Their winery opened in 2006 as Oregon's first and only LEED-certified, solar-powered, gravity-flow operation. Its drive for sustainability earned the winery the world's first LEED gold certification. It is dedicated to producing pinot noir and chardonnay.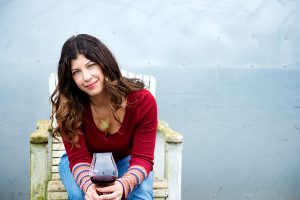 Winemaker Melissa Burr has been at Stoller since 2003. Burr says the challenge at Stoller is to control the vigor of the site in order to concentrate flavors. She strongly believes acidity plays a key role in balance and flavor, and this effort reflects that. The Dundee Hills are located southwest of Portland, OR, beside the Willamette River. Stoller has the largest contiguous vineyard in the Dundee Hills and the fruit for their wines is 100% estate grown. Lovely country, ecologically responsible winemaker, very nice wines.
Today, the Stoller Wine Group brands include Stoller Family Estate, Chehalem, Chemistry, History, and Canned Oregon. The link below will lead you to more information about their various offerings.
Stoller Family Estate Pinot Noir Willamette Valley 2020 is elegant and restrained. Sleek, balanced juxtaposition of tannins and acidity. Burgundian effort on a budget without sacrificing quality. Stoller is a solid, dependable provider of pinot. Pair with salmon and other fatty fish; lighter cuts of beef; veal; lighter cuts of venison; turkey and other poultry; baked or broiled chicken (not fried); pasta dishes; lighter, washed-rind cheese and nutty, medium-firm cheeses; gruyere and taleggio are classic pairings; manchego; mild cheddar, Dutch edam; blue cheese, gouda, sheep's milk cheeses. $24-32