Medium gold color; apple, brioche on the nose; green apple, tangerine, lemon, tropical fruit, citrus, marzipan, freshly baked bread on the palate.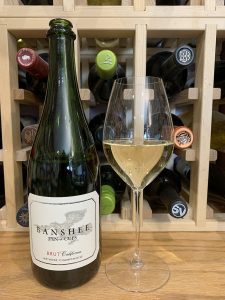 Brut; superb acidity (3.09 pH). Light body. Classic blend of chardonnay, pinot noir, and pinot meunier. Classic méthode champenoise. Juice spent two months in neutral French barrels. No malolactic fermentation. Secondary fermentation in bottle. Aged 24 months on the lees. 12.5% ABV
The name comes from Tarot card, which represents harmony, joy, and balance within the family. Banshee is a label of Foley Family Wines; Bill Foley is the founder. The Foley Food and Wines is major producer, marketer, and distributor of quality wines. Every brand in the company's portfolio is distinct and autonomous with its own identity, style, techniques, and personnel. Labels include Banshee, Chalk Hill, Chalone Vineyard, Chateau St. Jean, Ferrari-Carano, Firestone, Silverado Vineyards, Sebastiani, and Foley Estates.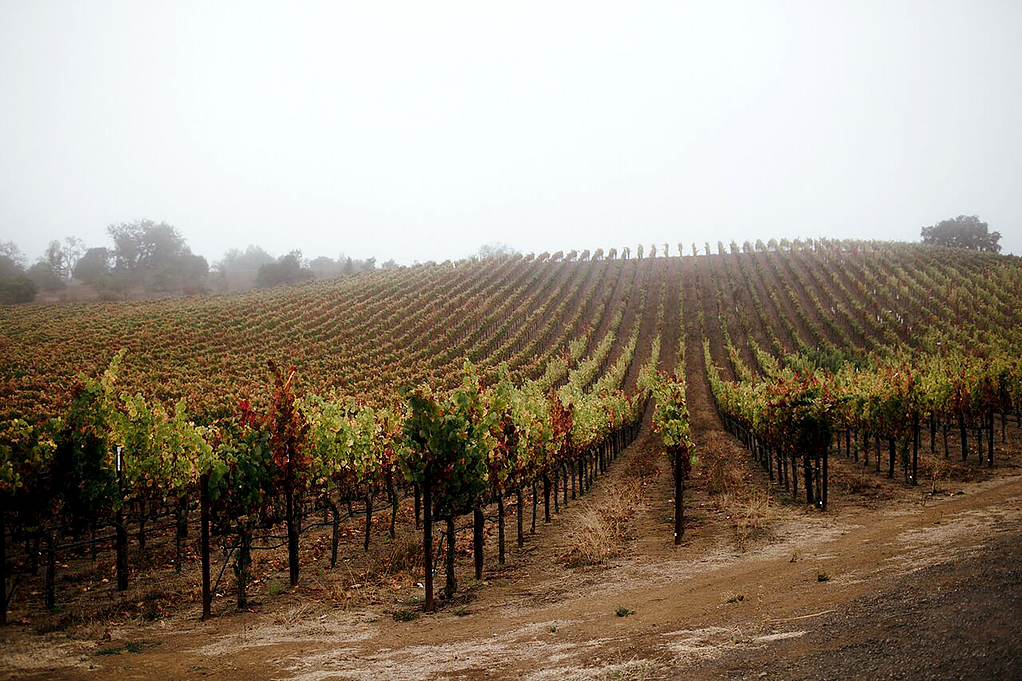 Banshee traces its roots to a bar in San Francisco's Dogpatch neighborhood. Three friends—Steve Graf, Baron Ziegler, and Noah Dorrance from the Midwest and East Coast—shared a passion for wine and a lifelong dream of owning their own winery. They do not own land, but have lease agreements with vineyards to provide the fruit. Ross Cobb was the winemaker for this effort. Alicia Sylvester is the Banshee head winemaker today.
With money borrowed from friends and family, the proprietors made eight barrels of Sonoma Coast pinot noir. Their goal was to make quality pinot at an affordable price. By 2013 they were able to open a tasting room in downtown Healdsburgh. The winery asserts it is: "a refreshing and relaxed take on your typical tasting room. It's more like hanging out at their house and sharing some wine with family, rather than bellying up to an ever-crowed tasting bar."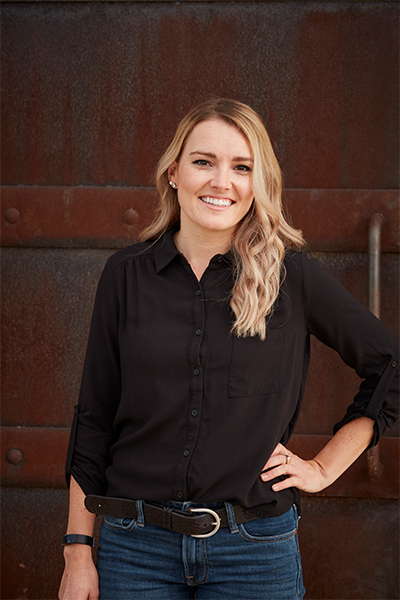 The website continues: "Our main focus for Pinot Noir is on the cool, rugged, coastal areas of the far Western Sonoma Coast. Each vineyard has a unique combination of a specific oceanic influence, soil type, elevation, age and exposure but the common thread is that they allow us to pursue Pinot that achieves power without weight. They allow the grapes to express a certain transparency. They highlight a wide range of flavors other than just fruit. Forest floor, pine, tea, mushroom, spice, minerals."
Banshee Ten-of-Cups Brut California NV is bright and vibrant. Persistent, creamy length. Banshee aims for affordable luxury, and this effort achieves that goal. Although a brut, the quality fruit gives the wine a mildly sweet taste that works well with the bubbly's minerality and acidity. Works very well as an aperitif. Pair with shellfish, lean fish, appetizers and snacks; like most sparkling, versatile—pair with lighter meats, vegetarian fare. Cheese—baby swiss, mild nutty and earthy cheeses, gouda, edam, brie, colby. $25-30