Deep purple-black color; dark fruits, blackberry on the nose; dark fruits, blackberry, black cherry, plum, strawberry, chocolate, coffee on the plate.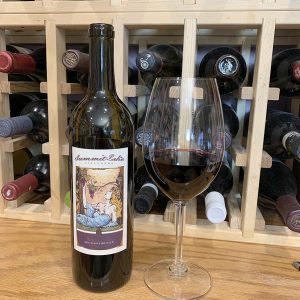 Dry; relaxed tannin; soft, laid-back acidity (3.86 pH). Medium-full body. Rich waves of ripe dark fruits. Big, but no macho assertive boldness. Smooth, mouth-filling, round. Becomes most aggressive on the finish where the blackberry, black cherry and plum deliver a final big-fruit punch while the 15.2% ABV kicks in.
Chewy, lively, easily approachable. Initial attack and mid-palate lull you into thinking this is softer side of ripe fruit zin, then the finish barges in. Extended finish—impressively long. Restrained oak from 40% new French, 30% once-filled, 30% neutral. Aged 18 months in barrel, one year in bottle before release. One hundred percent zinfandel from 75% old vines grafted from original pre-Prohibition vines, 25% from newer plantings.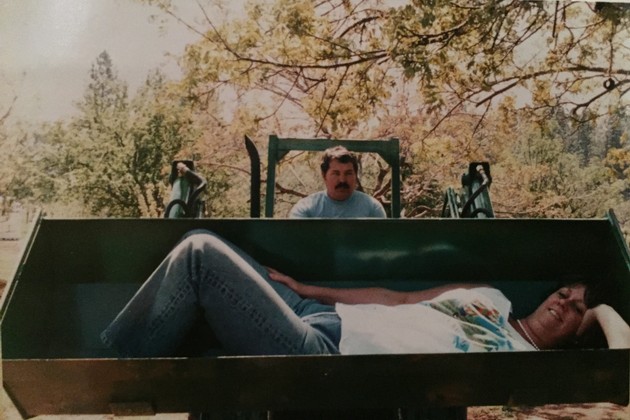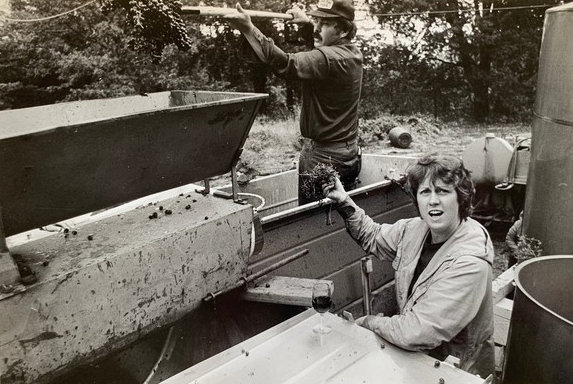 Summit Lake's story began in 1971 when Bob Brakesman purchased 28 acres of what become the winery and vineyard. He spent a year cleaning up the property, then delivered the first "Home Wine" in 1973. In 1974-75, Bob and his wife, Sue, hand-grafted zinfandel on the ancient vines. The operation became a California bonded winery in 1985.
Summit Lake is a family operation today. Children work the winery. Wines are named after grandchildren. Sue passed away in 2003 and daughter Heather came home to work full-time at the winery. Son Brian joined Summit Lake in 2009 and took over winemaking responsibilities. In 2018, the Brakesman family broke norms and produced a zinfandel sparkling wine—Sparkling Rosé of Zinfandel.
Summit Lake Vineyards Zinfandel, Howell Mountain 2016 is easily approachable big Napa zin. Relaxed tannins and acidity lull you in the initial attack, then come the ripe dark fruits, followed by a 15.2% ABV wallop on the finish. Lovers of big Cal zins will enjoy this. Zin is nicely versatile food wine. Pair with meat in general; lamb; pork—baby back ribs; poultry—barbecue and grilled chicken; pizza; pasta, especially with meat and red sauces; hamburgers and chili burgers; seafood, not so much, but can work with gumbo; a range of cheeses. $34-39
Summit Lake website, opening video showcases Howell Mountain