Pale rose color; peach, melon, pinch of saline on intense nose; white fruits—peach, melon, pear, with hints of strawberry, light cherry, raspberry on the palate.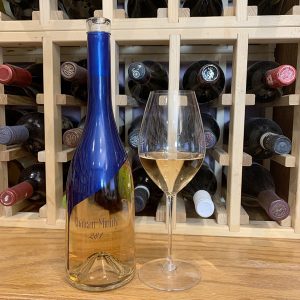 Dry; plenty of subtle, refined, delicious fruits. Good acidity, crisp, fresh. Touch of creaminess. Medium body. Good concentration and focus on being almost delicate as it accents the delicious fruit. Excellent mineral notes with touch of salinity. Impressively long finish.
Made with grapes from 25-year-old grenache vines, with splash of syrah and cinsault. Only free-run juice used. The name comes from the vivid blue color—PMS 281—on the elegant bottle. PMS stands for Pantone Matching System and is a way to achieve color uniformity in printing. As someone who has worked with printing as advertising agency owner and graphic designer for half a century, I know exactly what they are talking about. I'm not so sure about many wine drinkers. In any event, the wine is nice and the bottle lovely; 12.5% ABV.
Established in 1936, Chateau Minuty is the top selling rosé house in Europe and one of only 18 Cru Classé in the Cotes de Provence that specializes in rosé (90% of production). Their wines are made in the classic Provence style primarily using grenache grapes, as is this effort. Syrah and cinsault play subtle supporting roles.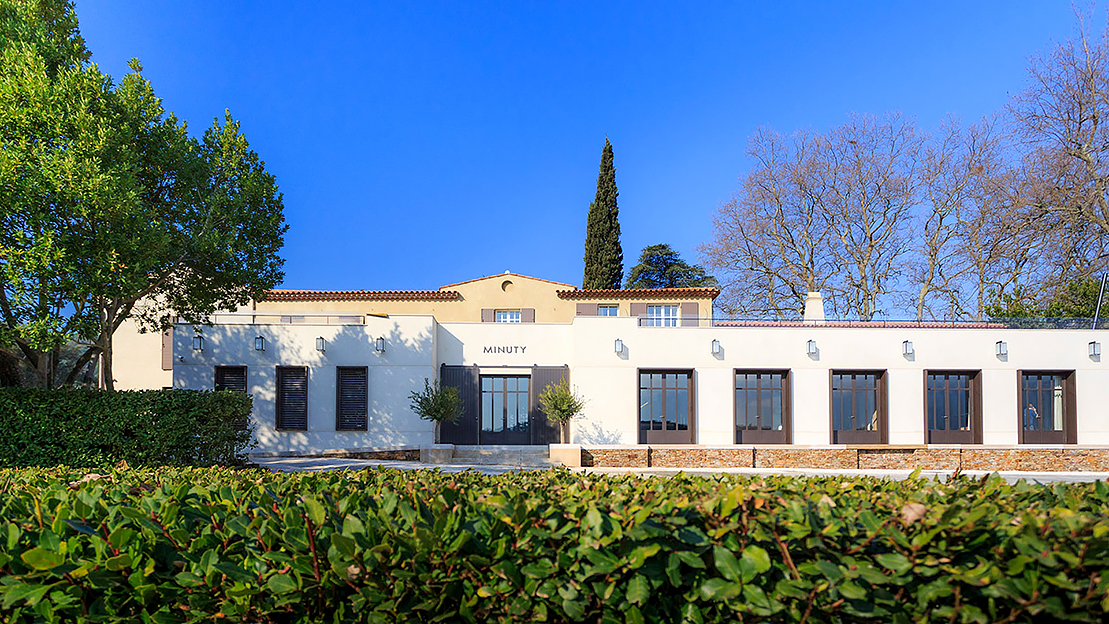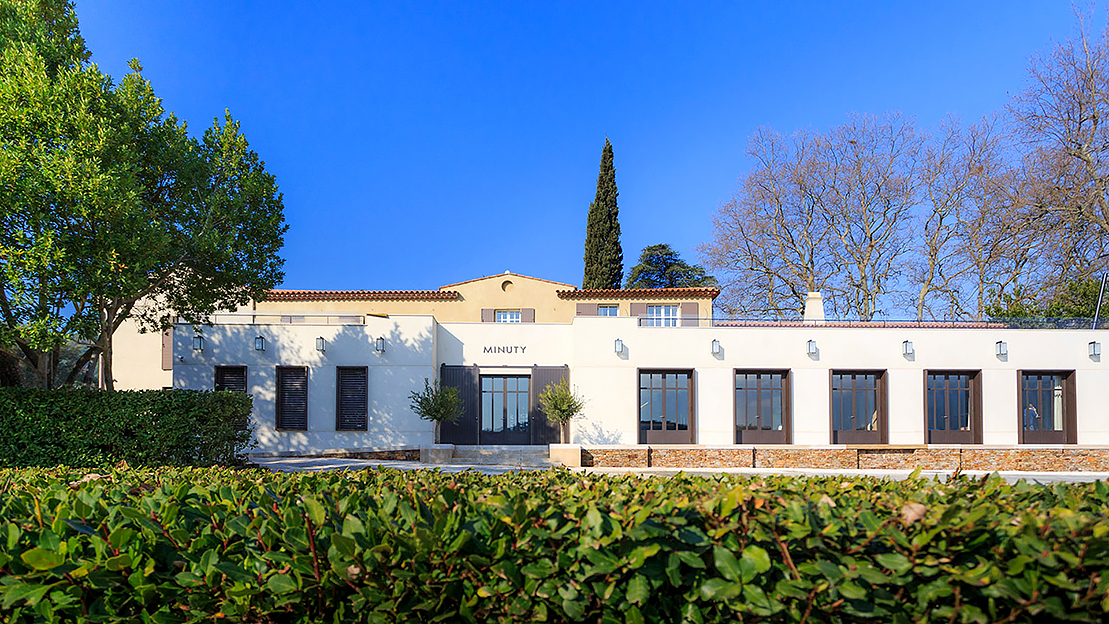 Château Minuty is located on the St. Tropez Peninsula. Provence may be the oldest wine-making region in France, with wine history dating back 2,600 years. The region is 150 miles long and 100 miles north-to-south. Its borders include the Rhône River to the west and the Côte d'Azur to the east. Marseille and Toulon are the notable cities. The French Riviera is part of Provence. The Côtes de Provence is the largest AOC in the region and produces about 75% of Provence wine.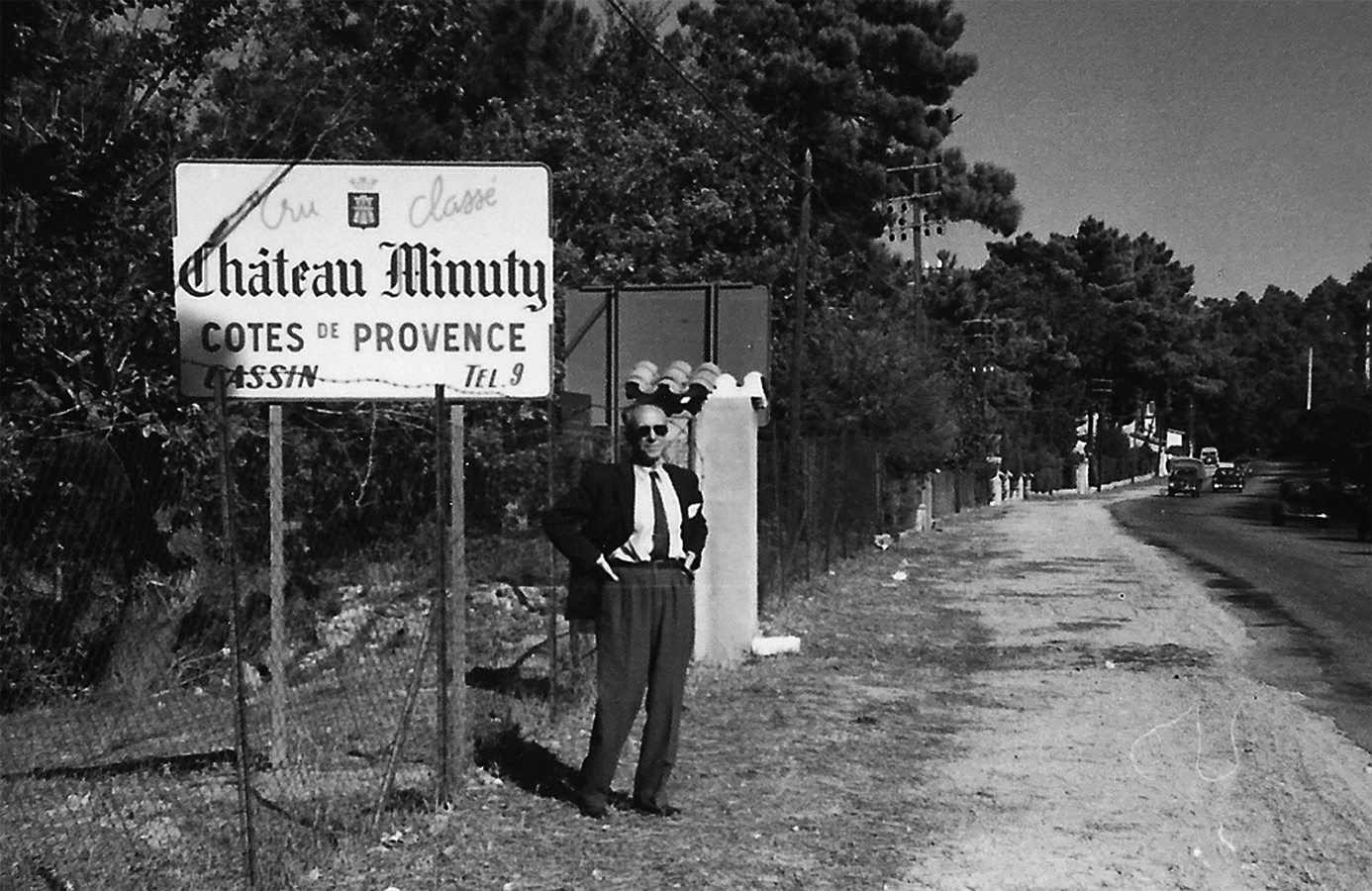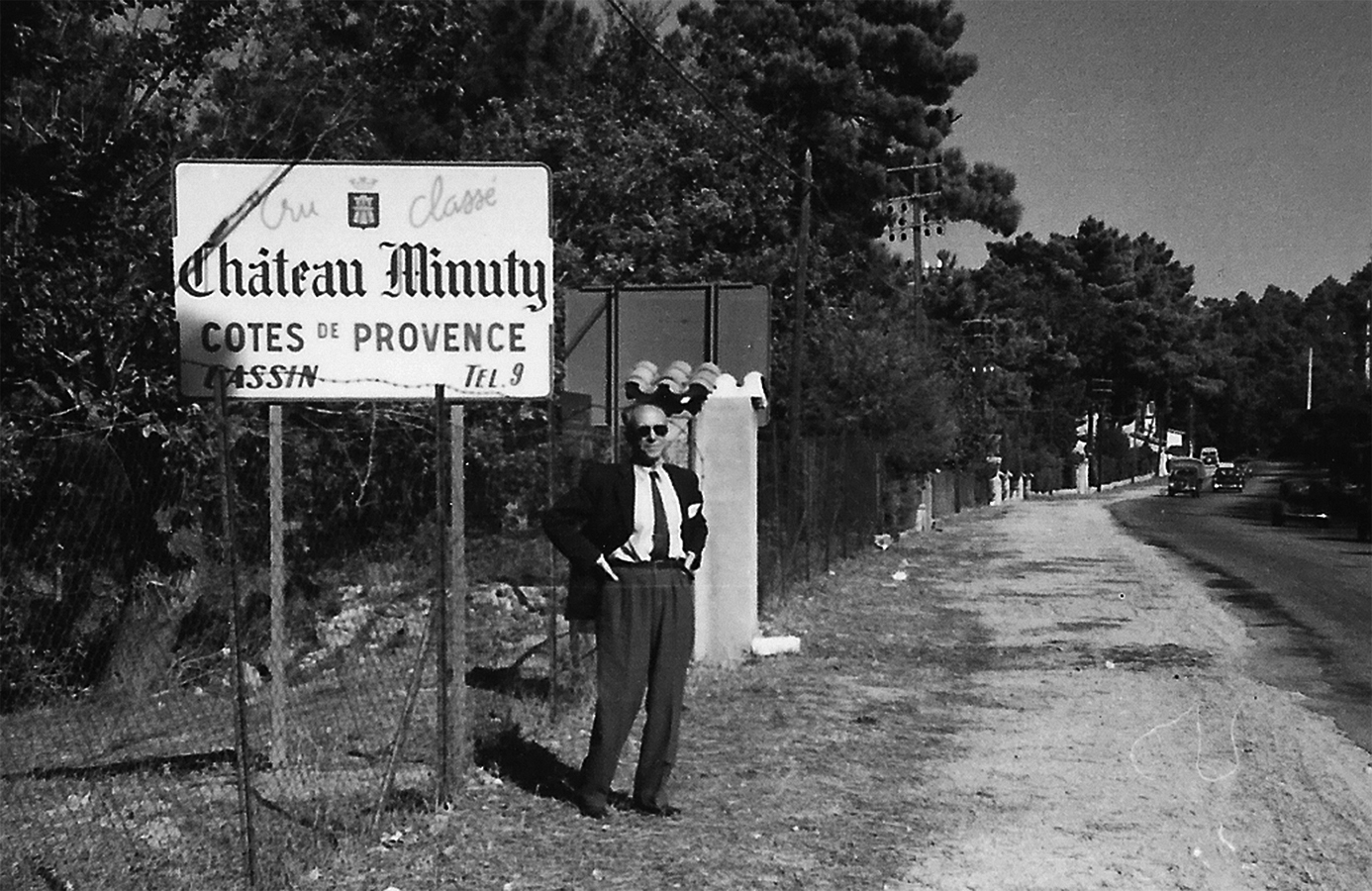 Château Minuty traces its roots to Gabriel Farnet in the 1930s, and the Matton-Farnet family traces its roots back 300-plus years. Gabriel Farnet began at the Domaine de Chateauneuf in Vidauban and moved to Château Minuty in 1936. Gabriel is the grandfather of François and Jean-Etienne, the current owners of Château Minuty. In 1955, Château Minuty was among of 23 estates to earn classified growth status as Côtes de Provence wine.
Gabriel's daughter, Etienne Matton Monique Farnet, and her husband, Etienne Matton, took over management in the 1960s and improved the vineyards with replanting and emphasizing low yields. Today, their children, Jean-Etienne and François Matton, manage the château. They have installed modern equipment and pointed Château Minuty in a more international direction, with robust distribution world-wide.
Château Minuty Côtes de Provence Rosé Cuvee 281 2017 is elegant, delicious, refined. Sexy bottle. Sexy color. Sexy taste. The fruit presents delicately but asserts itself, especially on mid-palate and lengthy finish. Nice, nuanced touches of saline and minerality. Widely available. This clearly is made to go with food. Pair with scallop risotto; grilled prawns; shellfish; light fish; vegetarian fare; light meat poultry; fruit plate featuring peaches and strawberries. $76-90