Medium gold color; lemon, mango, crushed stone, hint of vanilla on the nose; white plum, lemon, grapefruit, white pear, apple, minerality on the palate.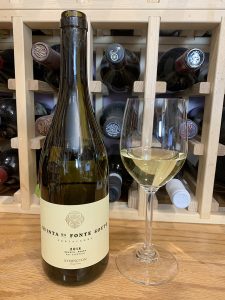 Dry; good acidity; wonderfully creamy texture with slight oiliness. Yum. Balanced. Medium body. Fresh with admirable power and intensity. No tannins. Intriguing and enjoyable minerality and tang on the finish. Delicious quaff. Blend of 75% arinto, 25% verdelho. The acidity and quality of the arinto grapes makes this a wine that is delicious now but has aging potential of up to seven years; 14% ABV.
The delightful mouthfeel is achieved through Symington's fermentation and aging program. Well, the fruit plays its part, too. Symington begins fermentation in stainless steel, but after alcoholic fermentation part of the must moves to 500-litre French oak barrels for seven months. The higher capacity barrels minimize the wood impact. The must remains in contact with the lees (dead yeast) with frequent stirring (bâtonnage) to promote complexity and structure. The wine that does not go into oak remains in stainless steel to preserve the freshness and deliciousness of the fruit.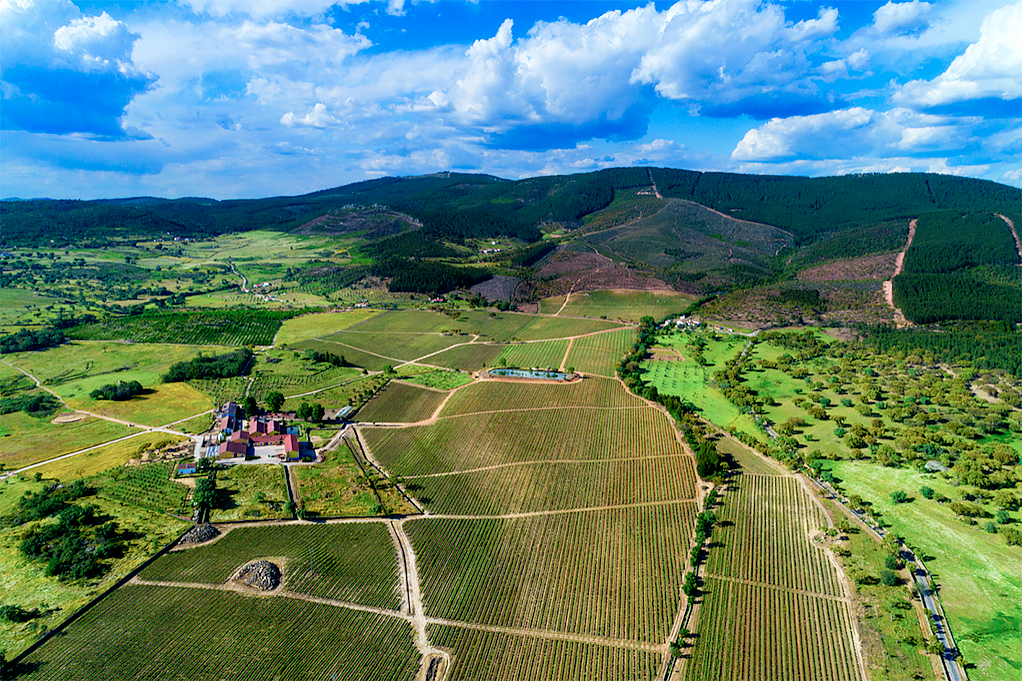 This is Symington's second vintage of Quinta da Fonte Souto. My review notes from the first vintage generally track, but this may be a tad more delicious and sophisticated. The winery is on to something with this effort. Symington acquired the 511 acre estate in the Portalegre subregion of the Alentejo area of southern Portugal in 2017. The Alentejo DOC is Portugal's largest wine region in terms of production and sales. Symington's purchase was the family's first purchase outside of the Douro Valley.
Symington has long been the dominant maker of Porto from Douro and is the largest vineyard owner in the Douro. The Symington Portalegre property includes 106 acres of mature vineyards at 1,600-1,800 feet above sea level adjacent to the São Mamede National Park that rises to 3,400 feet, the highest mountain range in southern Portugal.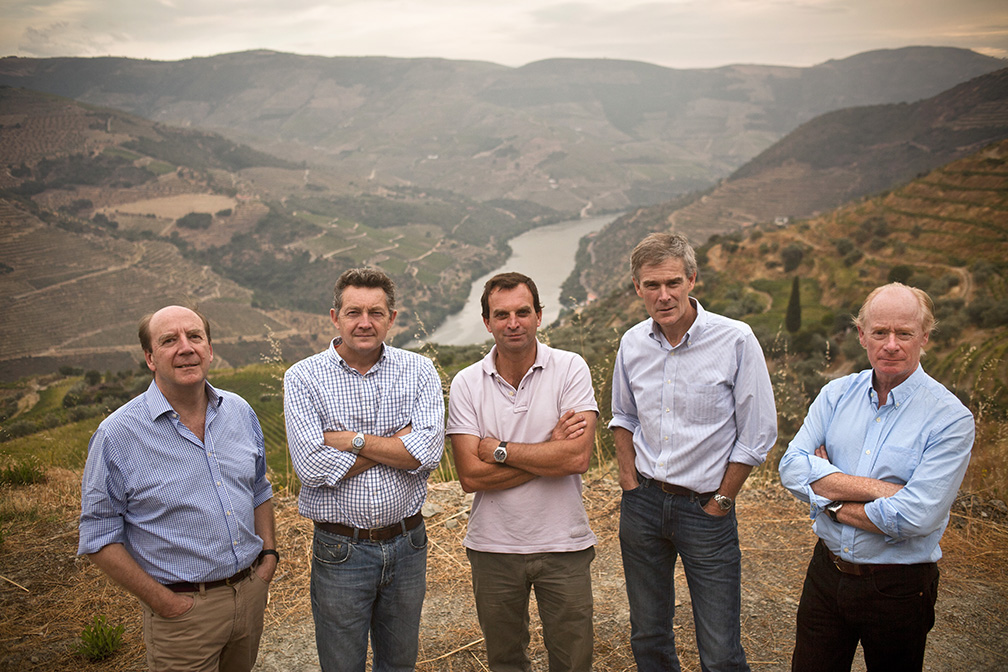 According to Rupert Symington: "Quinta da Fonte Souto is a wonderful terroir in one of the finest wine making sub-regions of Portugal. We are excited to know that the wines we have made at our estate near Portalegre are of the exacting quality standards that we aspire to in our top Douro estates, while displaying distinct characteristics of the local varietals and soils.The superb quality of this mountain vineyard combined with the success of the region is an ideal platform from which to launch our first red and white wines from outside the Douro."
Symington Quinta da Fonte Souto Branco, Alentejo DOC 2018 is the second vintage from the Symington's first, operation outside the Douro. Superb fruit and marvelous mouthfeel. Delicious. Round. Smooth. Works nicely all by itself. Pair with rich seafood, including Portugal's bacalhau (salt cod), crab, lobster; dressed salads; marinated antipasto; lighter meats; quail; fish fillets; vegetables brochettes; can work with poultry and lighter meats and Portuguese sausages such as chouriço (a heavily smoked sausage made of pork, garlic, paprika, and piri-piri sauce); pork chops. $25