Deep ruby color; rush of ripe red and black fruit on the nose; black cherry, plum, blackberry, pepper on the palate.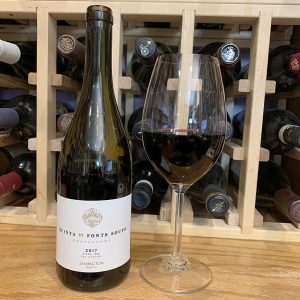 Dry; very fine-grained tannins; savory in the mouth with enough acidity for balance. This is a serious wine, dominated by the ripe, sweet fruit and spice of alicante bouschet, a grape that shines in the Alentejo region of Portugal. Blend of 40% alicante bouschet, 25% trincadeira, 15% cabernet sauvignon, 10% syrah, 10% alfrocheiro. Only a hint of oak from six months in second-third year 400-litre (106 gallon) French oak barrels; 14% ABV.
This has elegant lushness and depth which rules on the mid-palate. The alicante bouschet appears throughout the taste experience, but takes over almost all the flavors on the pleasingly long, very lingering finish. Alicante bouschet is known as a very finicky, diva grape. It is a cross of grenache and petit bouschet. Created by Henri Bouschet at Domaine de la Calmette in the French Languedoc in the 1850s. Petit bouschet, its own right, is a cross between aramon noir and an unknown red grape created by Henri's father, Louis Bouchet. Alicante bouschet typically was used sparingly as a blending grape because of its various serious, deep, dark color.
Then the grape found its home in the Alentejo DOC of Portugal. It seems to do best aged in large, old wooden barrels, the technique used in this effort. Alicante bouschet delivers power and structure while maintaining freshness. The grape comfortably positions itself as a player among the most important red wines made in Portugal. Symington also makes a reserve red with alicante bouschet and syrah—a classic blend—that costs three times as much as this effort. And a branco (white) from this same area, as a sister bottling.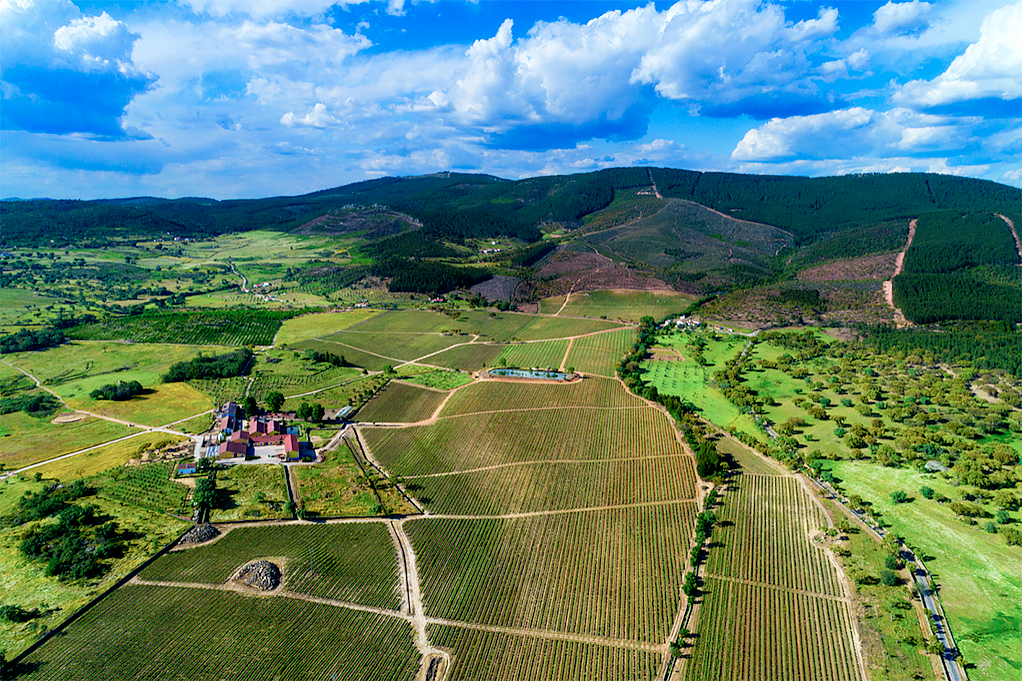 The Symington family acquired the 511 acre estate in the Portalegre subregion of the Alentejo area of southern Portugal, east of Lisbon, in 2017. The Alentejo DOC is Portugal's largest wine region in terms of production and sales. Symington's purchase was the family's first purchase outside of the Douro Valley.
According to Rupert Symington: "Quinta da Fonte Souto is a wonderful terroir in one of the finest wine making sub-regions of Portugal. We are excited to know that the wines we have made at our estate near Portalegre are of the exacting quality standards that we aspire to in our top Douro estates, while displaying distinct characteristics of the local varietals and soils.The superb quality of this mountain vineyard combined with the success of the region is an ideal platform from which to launch our first red and white wines from outside the Douro."
Symington Quinta da Fonte Souto Portalegre Tinto, Alentejo DOC 2017 is very solid, impressive introduction to alicante boushchet blends from Portugal. It is a melding of Portuguese grapes, with a dash of syrah to add an intriguing savory element. Powerful, bold; superb QPR (quality-price ratio). QPR is a signature element of virtually all Portuguese wine today. Pair with red meats grilled, sautéed, or roasted; spare ribs; rack of lamb; spice-roasted duck; Italian meat pasta with tomato sauces. You might consider this too sophisticated and powerful to waste on burgers, meatloaf, and pizza—but it surely would work with such comfort food. $25
Link to my review of the Symington Quinta da Fonte Souto Portalegre Branco effort