Deep salmon-copper color; raspberry, cherry, rose petals on the nose; cherry, raspberry, strawberry on the palate.
Dry; crisp, refreshing, ample acidity. Some angular elements in the mouth, raspberry with insouciant tartness on the initial attack; vivid cherry fruits arrive mid-palate; red fruit lingers and lingers on the finish. No oak. No tannins. Impressive complexity for a rosé; 12% ABV.
Made with nerello mascalese grapes, an important red grape in northeast Sicily. Often used in blending, it is less assertive and concentrated than better known Nero d'Avola. Here it works well as a rosé with, it appears, 12 hours of skin contact and 15 days of fermentation in stainless steel, followed by three months of aging. There is partial malolactic fermentation, but creaminess is covered by the sharpness and vivid red fruits.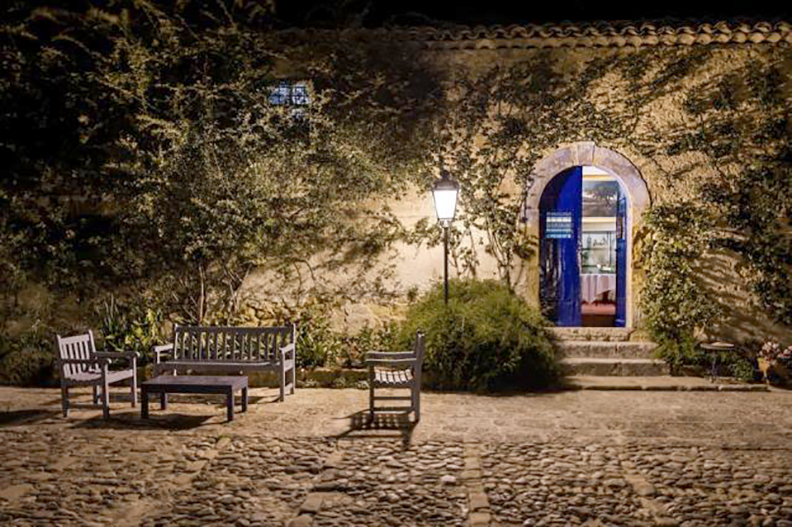 The Regaleali estate dates to the 1830s. The name comes from the Arabic "Rahal-ali"—House of Ali. In addition to grapes, the estate grows thousands of roses on plants brought in from all over the world. Rosés can have rose petal aroma notes without an assist from flowers, but this wine's mélange of rose petal notes helps make the case that some wines are influenced by the plants in the field nearby.
Tasca is a substantial Sicilian winemaker, producing some 3.3 million bottles annually, including 160,000 bottles of this effort. It is a family-run organization, now in its eighth generation with Alberto Tasca the current CEO. Tasca has long been an advocate of sustainable agriculture. Winebow, Inc.—a significant player in imports into U.S.—handles Tasca, so you should have luck finding this wine, or other Tasca efforts, at a good wine store or online. Go to the Winebow page for nicely in-depth information (link below) about the winery. The Tasca website also is filled with information and photos.
Tasca Regaleali Le Rose Nerello Mascalese IGT Terre Siciliane 2018 is a nonchalantly assertive rosé—its lovely color and red fruit lulls you into thinking this is another laid-back, easy going, summer sipper. But quickly its cool first impression morphs into a tart, raspberry attack, followed by rich red cherries and a very long finish. This is not nearly as simple as you expected when you twisted off the cap and made the first pour. Rosés can pull off that trick, and what a pleasant surprise, and why rosés are such an ascendant wine category.
Tasca Regaleali Le Rose Nerello Mascalese IGT Terre Siciliane 2018 will work nicely as an aperitif for sophisticated palates. Its tartness and acidity might challenge newbies—but if you allow it some air, its sprightly elements calm down a bit. Food pairings include salmon, tuna, and other seafood and fish; poultry; pork; flavorful pasta dishes. With its acidity and tart elements, this is food friendly for almost any lighter meat; salads; and creamy and semi-hard cow, goat, and sheep cheeses. $14
U.S. importer's website page on Tasca