Deep ruby color; black cherry, clove, elderberry, blueberry, cinnamon on the nose; raspberry, black cherry, blueberry, plum, chocolate on the palate.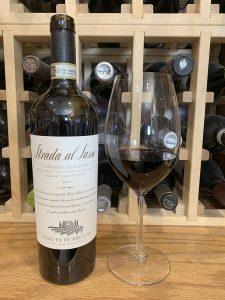 Dry; assertive, rustic tannins even after five years. Balancing acidity. Full body. Pure expression of sangiovese aged in neutral barriques for a year, so subdued oak influence, especially for a Gran Selezione effort. The winery sets aside only its best fruits for their Strada al Sasso. Very concentrated, ripe fruits. 2017 was a challenging one in Chianti Classico with a very hot August that promoted ripeness. Then came September rains and suddenly it was fall. The juxtaposition reduced yields and promoted concentration. 14.5% ABV
Gran Selezione is the highest of the Chianti Classico DOCG quality levels. It requires 2.5 years of bottle age, for instance. Chianti Classico comes from a specific part of Tuscany in central Italy between Siena and Florence. Chianti is a different region. Sangiovese is the main grape in both wines. Chianti Classico requires at least 80% sangiovese, while Chianti needs only 70% sangiovese. This bottle is 100% sangiovese.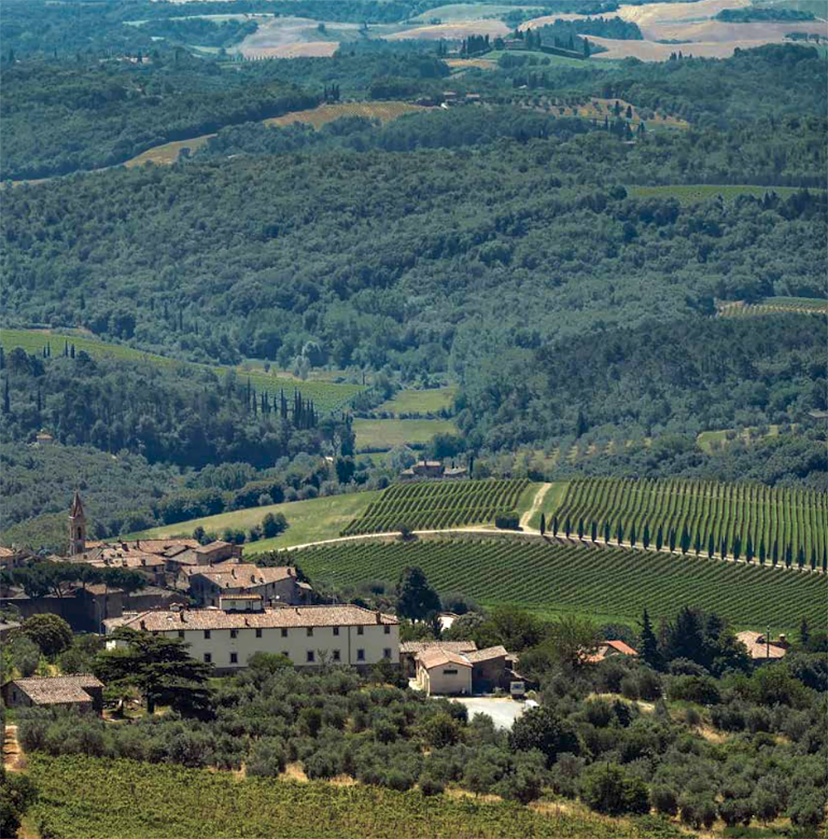 Tenuta di Arceno—Estate of Arceno—is located in the Castelnuovo Beradenga comune in the southernmost edge of the Chianti Classico appellation. The estate sprawls across more than 2,500 acres and includes 220 acres of vines and 124 acres of olive trees. Grapevines and olive trees have been planted on the property for almost 3,000 years. The vineyard from which these grapes came is much younger, being established in 1998.
Pierre Seillan is the vigneron and winemaster. His career started at his family's estate in Armagnac, France. He spent time in the Loire Valley, then spent 20 years in Bordeaux. The brand book notes: "His time in Bordeaux led him to discover 'micro-crus' as Pierre refers to them, and they became the basis of his philosophy of winemaking. At Tenuta di Arceno, Pierre works closely with his Italian team. He believes his job is to respect tradition, but also to do his part to enhance it." The micro-cru philosophy divides each vineyard block into smaller sections based on the individual terroir. Each micro-cru is tended, harvested, and vinified separately and only come together in the final blending of the wine.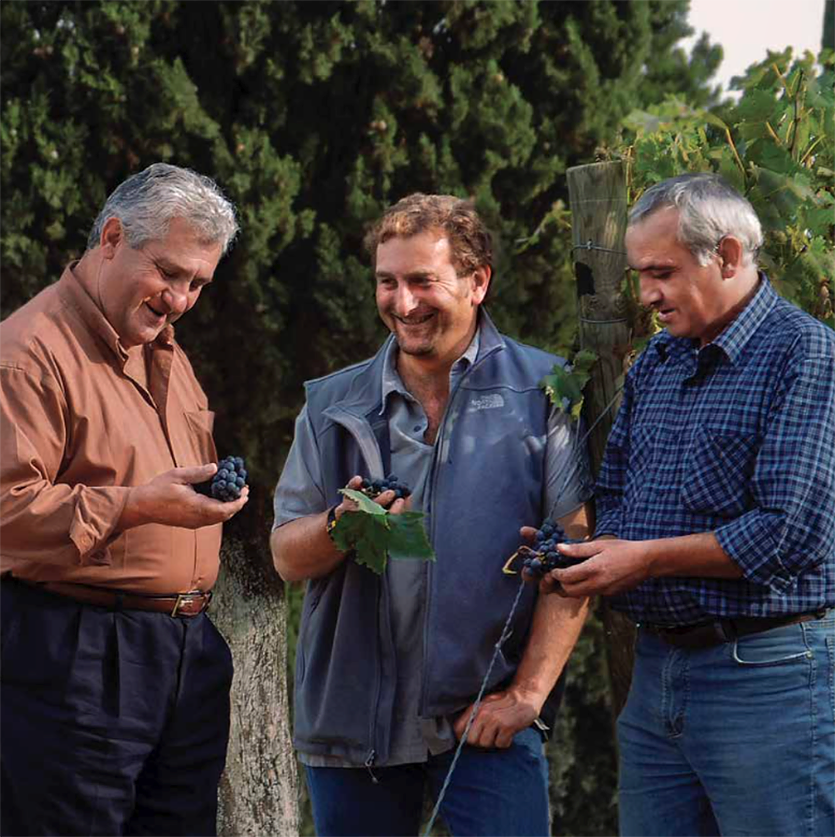 Lawrence Cronin, who grew up in New York City always aware of his family's Italian heritage, has been the winemaker since 2002. Michele Pezzicoli is the vineyard manager. He has been with the estate since 1995 and has been key to developing Tenuta di Arceno's sustainable vineyard program.
Tenuta di Arceno Strada al Sasso Chianti Classico Gran Selezione 2016 is the most intense, brooding, concentrated, complex wine Tenuta di Arceno makes according to the winery. This certainly is all that. The winery suggests decanting; I concur. This flaunts the dark-fruit power and fullness of the highest end of Chianti. It is a pure sangiovese play from a vintage that concentrated flavors even more than normal. The wine screams for pairing with rich red meat dishes; the winery suggests "wild boar papperdelle, Asiago, Manchego, roasted chicken and tortellini with Bolognese." Assuming your supermarket does not regularly stock wild board and, perhaps, you have not shot one recently, grilled steak; barbecue; lamb; veal; cured meats will work. $40-50